I figured it was about time I started an actual blog roll page, so this is gonna be it. I'm also going to keep my buttons, badges, and such on here, because I don't want to clutter up the front page. Please be patient while I figure out the best way to handle all this.
Something To Talk About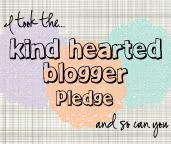 Pretty Fly
Cosmetic Cupcake
is one of the first blogs I really read regularly, and still one of my favorites. Her nails are gorgeous, and she is absolutely one of the most fantastic people ever.
Polish-aholic
is another one of the first blogs I ever got into when I started blogging myself, and still in my top five. Her nails are stunningly beautiful, and she is an amazing person.
Emerald Sparkled
is hands down one of the best nail artists I follow. I wish I had a tenth of her skill to do my own nails!
Polish Insomniac
has one of the best taglines ever (It's never too late to start a new mani), and also one of the best nail blogs on the web. Not to mention she is a real sweetheart.
You've Got Nail
has closed down shop, but her pictures are worth a look if you're into polish, and she has a ton of great info there. I'm sad not to see new posts from her popping up in my reader.
Ice Queen's Nail Parlour
is one to keep an eye on. She always has lovely manicures, and is a lovely person too. Put her in your reader!
Colour Coated
is pretty much a must have on your blog reader. Her nails always look stunning!
Imperfectly Painted
is a great blog to keep up with as well. I'm never unhappy to read one of her posts and see her gorgeous nails.
Glitta Gloves
has fantastic nails, and takes wonderful pictures of them. Please do check her out.
I Know All The Words
has lots and lots of reviews to keep you reading. Plus her nails are lovely.
Kelly Gonzo...
what can I say about her except GO READ HER BLOG! Serious nail envy here.
Happyberrynaiad
is not only one of the nicest people in the blogosphere, but has fantastic nails and takes fabulous pictures of them for us.
Let Them Have Polish
is a great blog for all sorts of neat ideas and polishes. She absolutely rocks beautiful nails.
Nailed It
has a lot of great pictures, some awesome tutorials, and is just all around wonderful.
Polly Polish
always has great themed nails, and makes me smile in just about every post, if not gasp in amazement.
Phew, I kinda forget just how many blogs I read, because I just get into a zone and read away... but typing up something about each of them is getting hard without just saying over and over, "She has an awesome blog and you should go read it and her nails are so pretty and I'm envious." So, not meaning to offend anybody who is in this list, I'm going to stop gushing about each blog, and tell you that I think they are all awesomesauce, and if they are linked here, then you should probably check them out to see if you would enjoy them as well.
Renegades, Rebels, And Rogues

If you would like your blog button here, please contact me!




Gypsies, Tramps, and Thieves
If you would like your blog button here, please contact me!