Like I said earlier, I'm sharing some past Halloween manicures with you today. As you can probably guess, there is lots of black and orange in today's post. Hee. Anyway, I'd better get this thing going, and then get to work on my chores. We really would like to get the new floors down before the end of the year, but the likelihood is that it will be sometime next spring before it happens. Hopefully not longer than that. So yeah, let's take a look.
I'll start off with a couple of pictures of a striping mani - I used an orange striper over black for this one.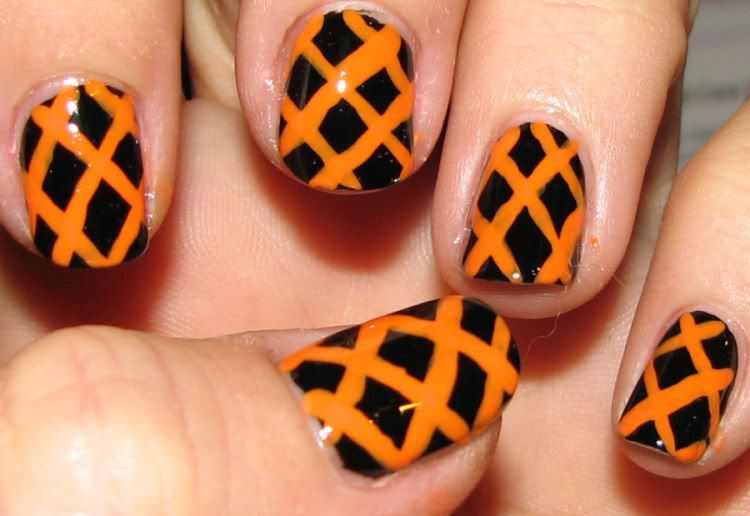 Then I added white dots in the middle. I like it because you could use it in any color for other days as well, plus it was one of my earlier attempts at doing some nail art, and I'm just kinda proud of that.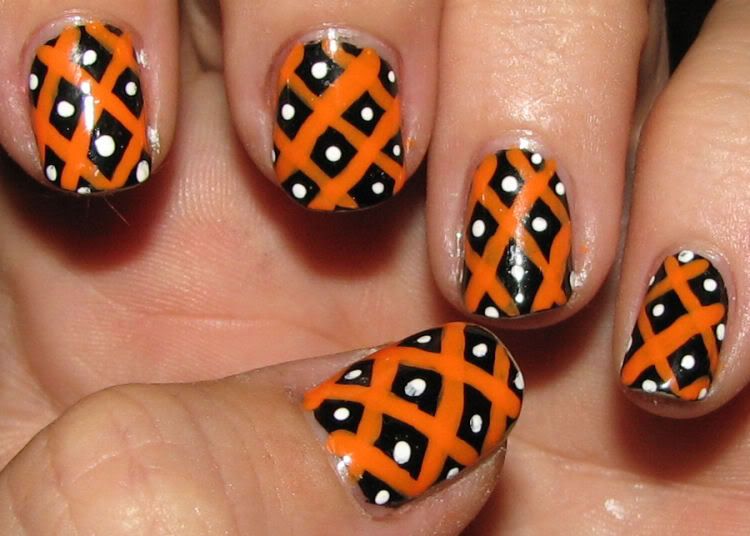 Next is another beginning attempt at nail art, which may not equal up to what some of the better nail artists can do, but it's what I can do, and I like that well enough.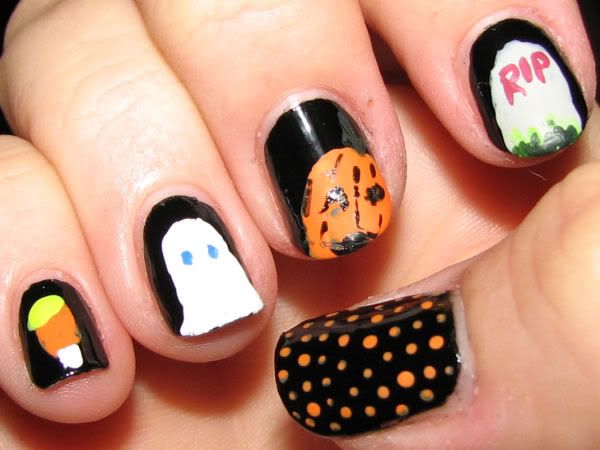 I'm not sure I can choose a favorite out of these, but if forced, I might go with the headstone one. Hee.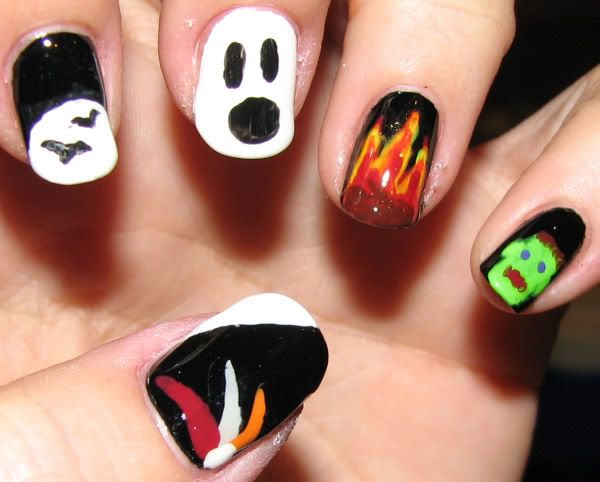 I guess I like the pumpkin one pretty well too.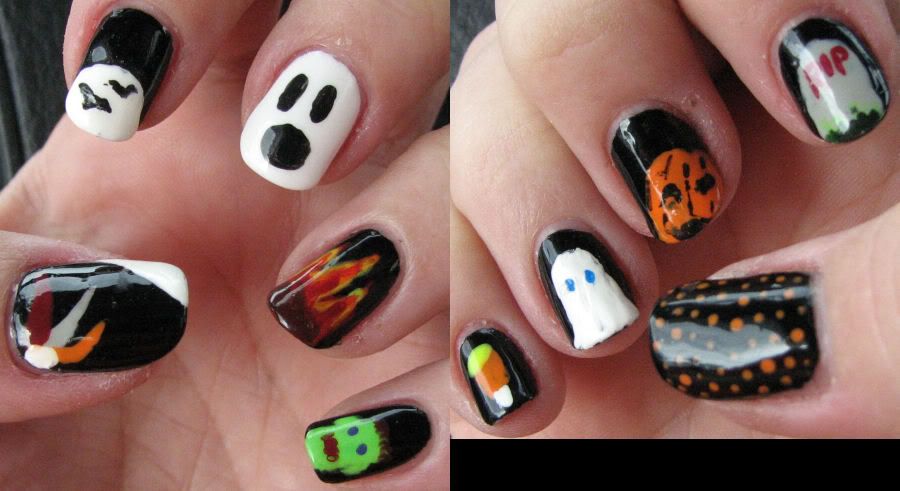 Next is one I took outdoors, which doesn't show off the nails as much as I'd like.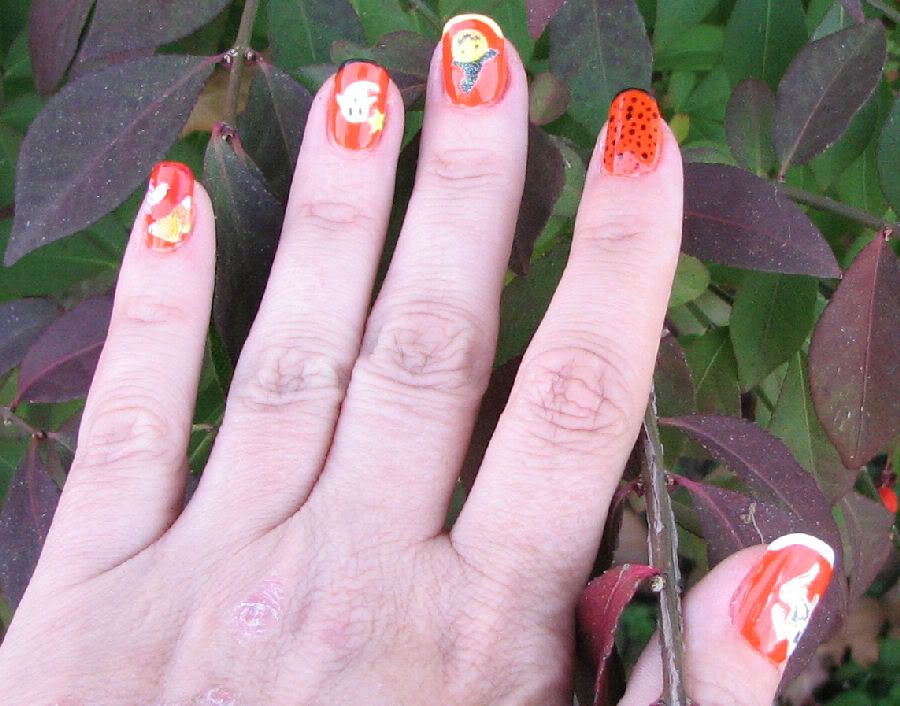 Here I have super short nails, but I think it looks pretty decent. I used nail stickers for the decorations this time, since my artwork isn't exactly perfection.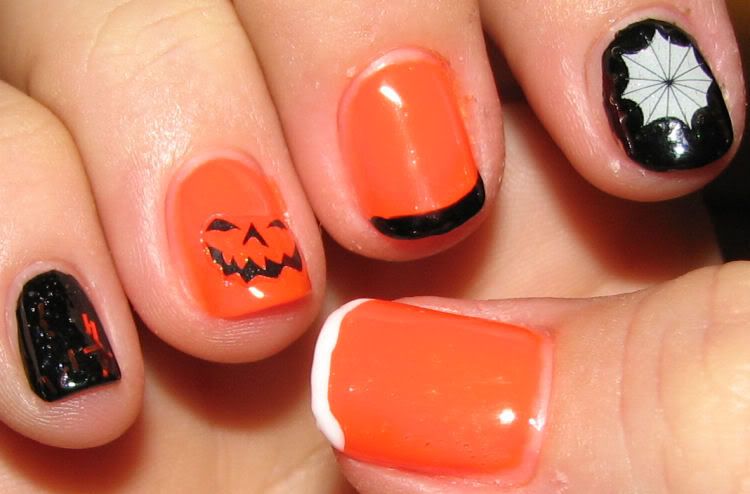 I do like the stickers, but these were not the kind to lay down nicely on the polish. I'm much more partial to water decals now.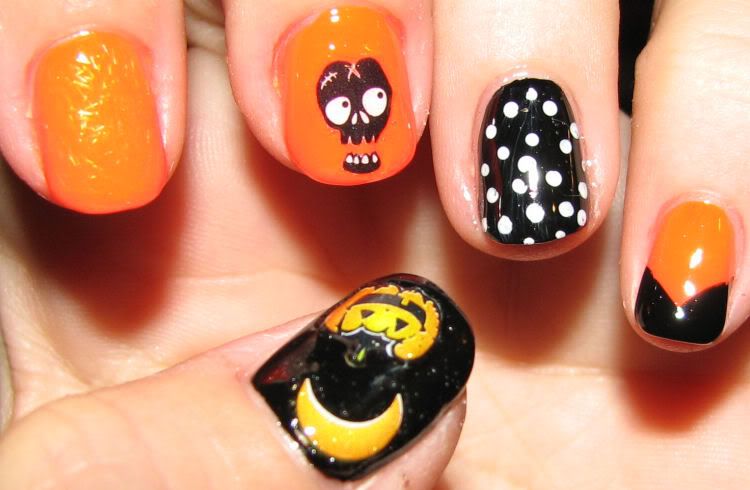 This is an even earlier mani, with hand drawn nail art that almost makes me cringe (and one sticker). Especially since I'm not really that much better now.
Of course, you don't have to be an expert nail artist to have fun holiday nails, that's what stickers are for!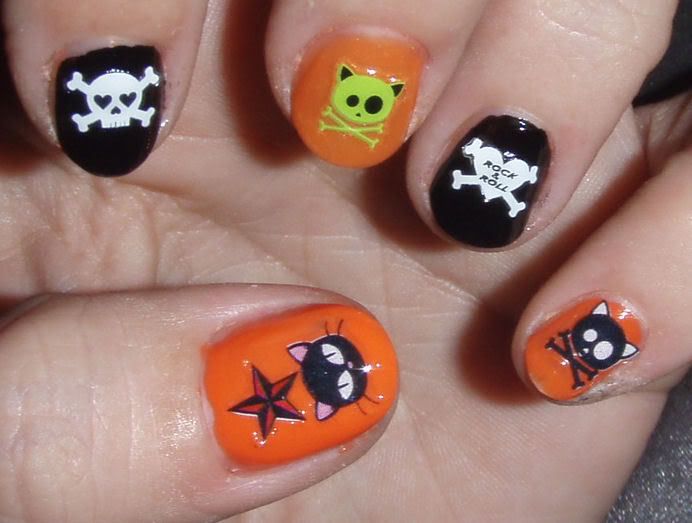 And it's not like you have to decorate every nail either, you can do accents over a neon orange for something fun.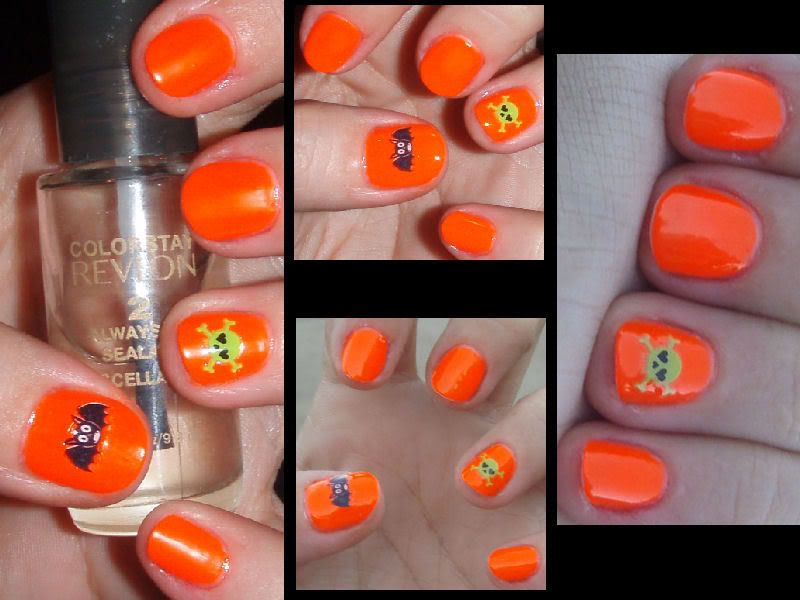 Heck, you don't even have to do something with actual themed stuff, just use colors that fit, and add a couple balls, and call it good.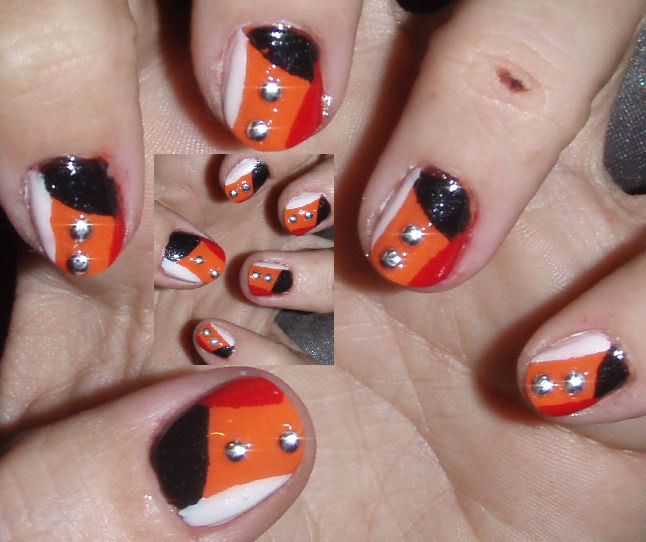 Then I did a french with a twist kinda mani once. Of course, I added stickers, because I sure can't paint like that. And my french line sure needed work.
Then again, even now my french lines are not so fabulous, so I can just leave it at that. It's okay though, I don't mind if I'm not perfect. Yes, these are stickers again.
And the other hand. This was one of the first times I ever had my nails this long. Now it's fairly normal for me, although I tend to keep them filed down pretty well.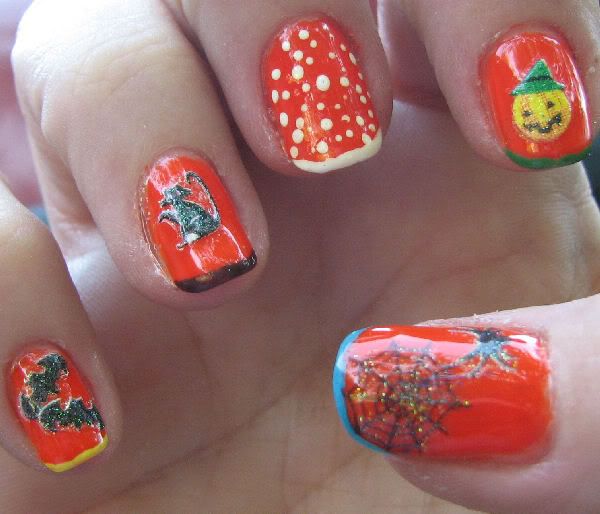 This last one is a time when I used Glow-In-The-Dark polish over the mani, and then added some art over that. And of course, I got a picture of that in the dark. I really need to do that again sometime.
Okay, now that I've probably overloaded you too many crappy pictures of Halloween stuff, what say I get back to more normal postings from here on out?