I love doing manicures based on holidays, and I tend to start planning them ahead of time quite often. So, today I will share with you some of my favorites. It looks like I don't have any mid-week transports, so nail polish and my own critters is the theme of the week, I guess. Or maybe I'll delve into more of our daily routines, although I'm not going to do that this late at night. I should really be in bed already, but I'm wide awake as usual. Shortly I will take the dogs out for a nice long walk and see if I can wear them out a little for bedtime, and then I'll curl up and read, or play Scrabble on my phone.
I love decorating Easter eggs, so doing my nails up like colorful eggs is a given. This one was done freehand, although I did cheat and use some tape strips for the stripes.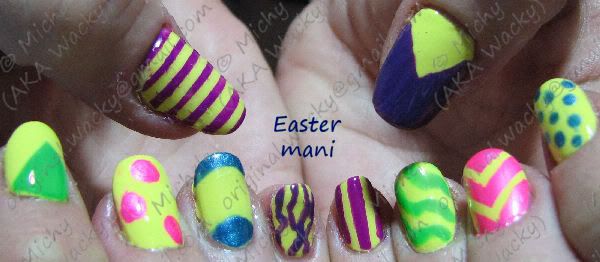 Skittles ahoy! Again, I used tape strips to make the stripes even.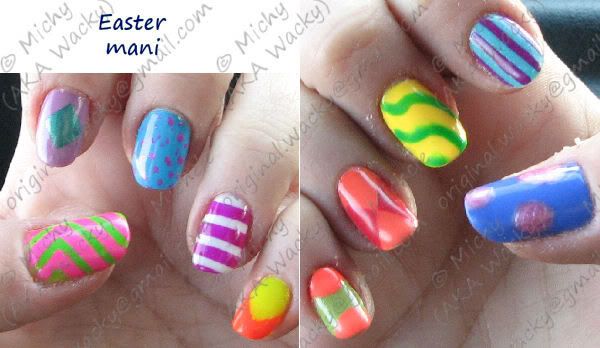 I'd like to try something like this one again, with longer nails next time. Since I just trimmed them, I'll have to see if they can grow out for the 4th of July this year.

I like using decals for holiday manicures, although I find I'm using them less than I used to now that I have a Konad.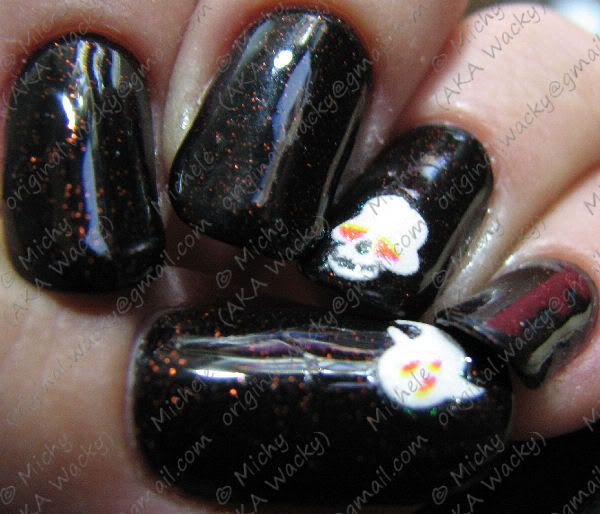 I love glow in the dark things, but it's really hard to get good pictures of them.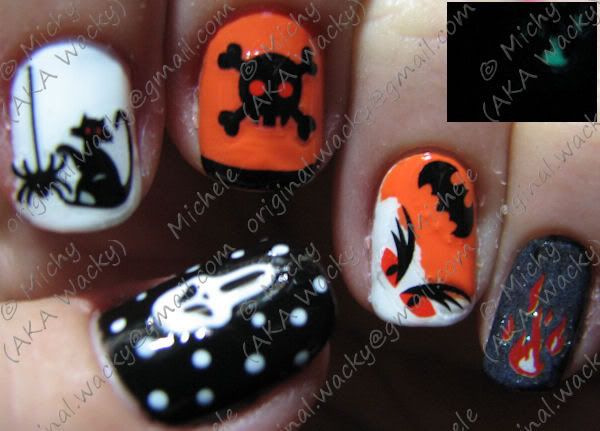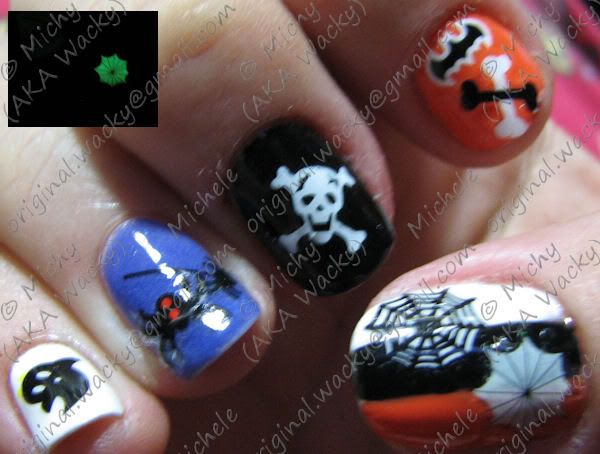 Glitter is almost always included in holiday manicures when it comes to Halloween. It just seems right.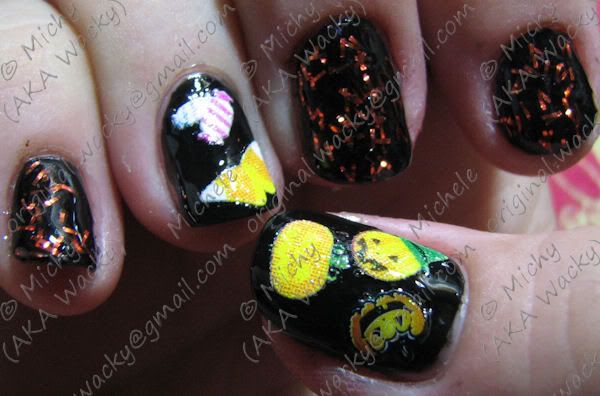 This wasn't the best ever, but it was pretty enough for me to like it.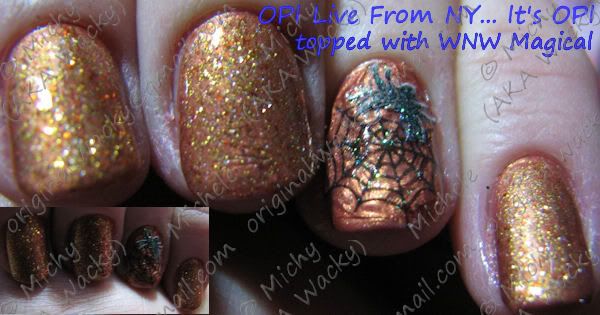 Sometimes it's hard to find new ideas for Halloween, since it seems that black and orange are the default colors.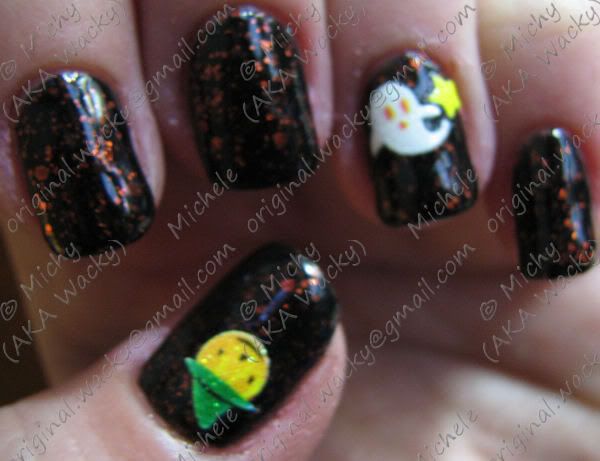 Sometimes simple is the way to go, but I still want sparkly too.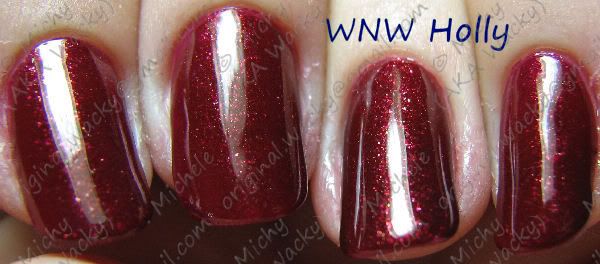 I was really happy with the way my candy cane manicure turned out, especially since I did the stripes freehand.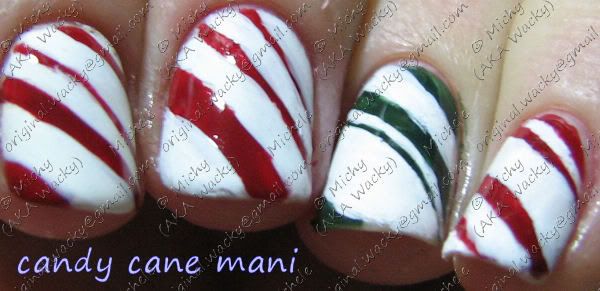 Holiday skittles! The pinky and thumb on this one were my favorites. I did these all freehand.
I just love a good funky french, and this one worked great because it was with a GREAT red.
From here on out, I will probably try to show pictures of my holiday manicures near the holidays. I'm still catching up with older pictures at this point, although I have some newer ones. It's not like it matters a lot, since my audience is like, two people.