The last week of the year, I managed to do my nails a few times, even though we were pretty occupied with our new 'toys'. Take the leap and see what I did.
Here's what I changed to on Christmas. Those Ornaments polishes don't have names. Dangit.
And on my right hand, I went with something milder, since the nails are so very short. This actually stayed on until I did my special manicure on fake nails. Yes, I wander out in public with different manis on each hand. If people don't like it, they can look elsewhere.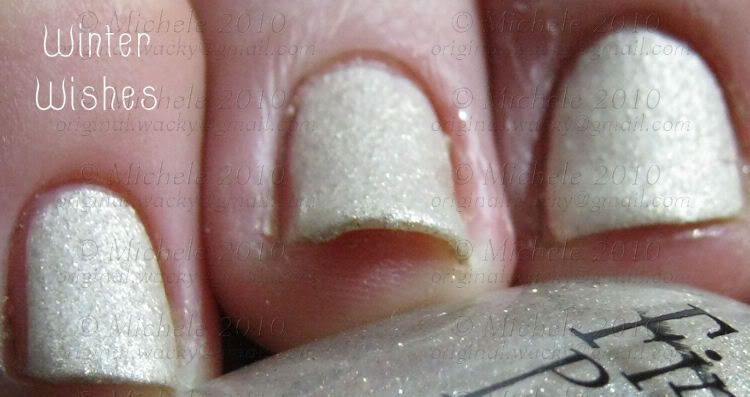 I left that on for a couple days, and then added some polish to get this.
Then I wanted to go with something simpler, so I chose the following.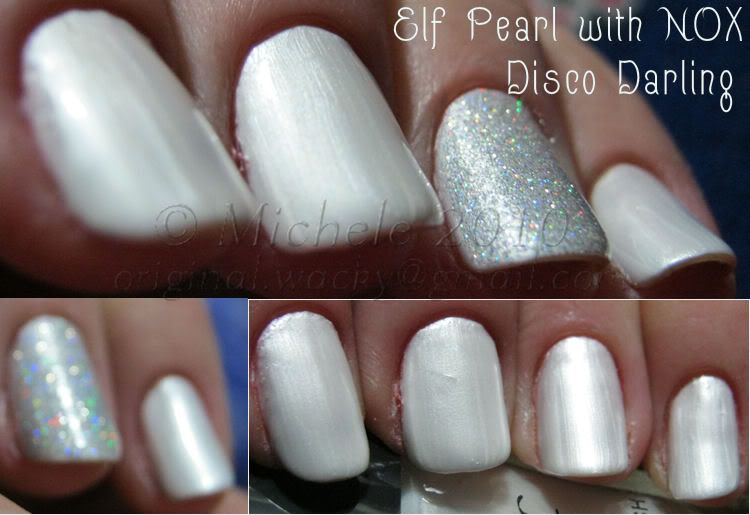 We had an extra special holiday dinner to go to, so I tried out some long fake nails. Not too bad for being inexperienced with them. But I prefer my own. I'll probably try this out a few more times, just because I can.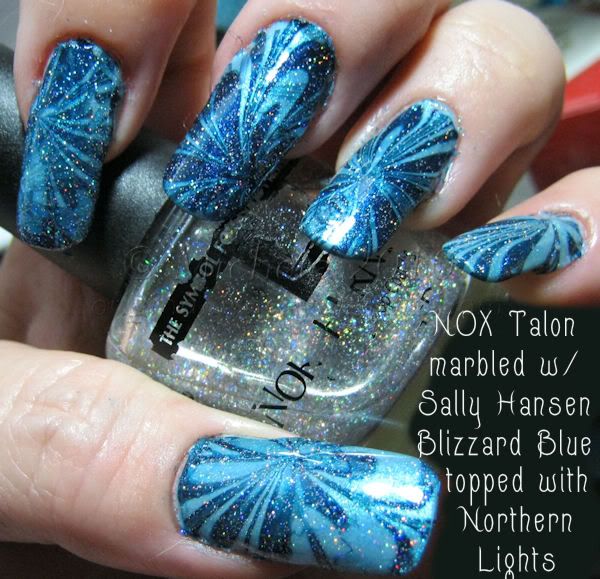 Here's a collage of my nails, including my fake thumbnail next to a measuring tape. And my right hand. And the glitter I painted under the tips (It's the Milani blue glitter).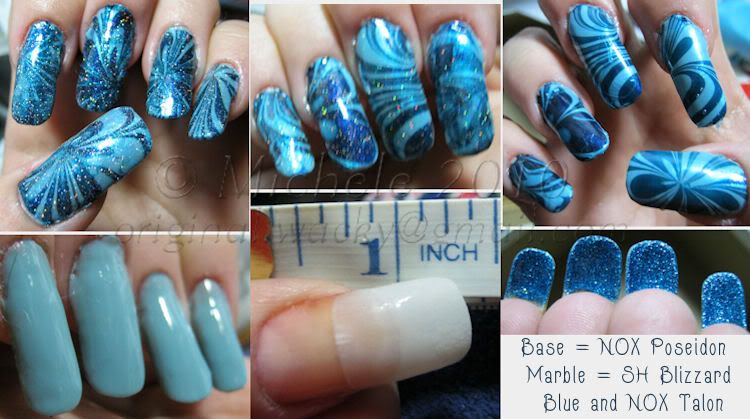 And this is what I wore on my nails to ring in the New Year.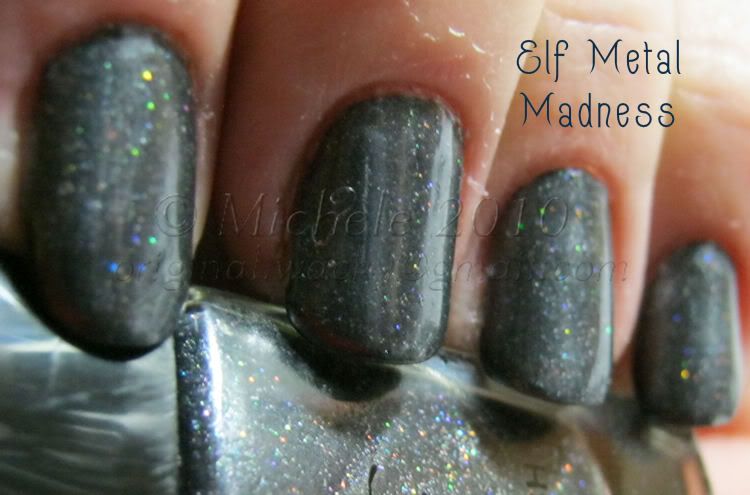 I might have done them again, but I was too busy soaking in the jacuzzi tub and relaxing. I did bring all my polish stuff, but I was too relaxed to be worrying about my nails.
Funny story time! The first night we were in the hotel, we filled up the hot tub, and got all set to turn on the jets and climb in. Well, when I pushed the button... NOTHING! Now, that might not sound funny, but when you realize that a couple of years ago, at this very hotel, the exact same thing happened to us, it sure made me laugh. We called down to the front desk, and luckily, since it was New Year's, the fix-it guy was there, and came to fix us up. Turned out there was a broken pipe, and some piece was burnt out. So, he fixed the pipe, and did the other stuff, and had to leave us with an extension cord across the room for it to work. Hey, didn't bother me any, as long as I got my comfy time in the hot tub. It was about the same as a couple years ago, though it was fixed faster this time. I can hardly wait until next time, to see if something like this happens again. Hee.
And now, I think I'm going to crawl into my warm bed with my silly velcro dog, and attempt to sleep so I can deal with the roads tomorrow, which might be bad. Man, I wish the kids were here to help with the transports, they really made it so much easier, and helped comfort the dogs so well. Every one of them is excellent with animals, and it also gave the transported critters some extra lovin' along the way. That's never a bad thing. I will be so happy when summer comes again and they are here.