Sea Spray on a Saturday sends me into spasms. Alliteration wheee! Okay, I'm being silly, but yeah, I have China Glaze Sea Spray for you today. I think it's a gorgeous color, and I'm glad I picked it up.
This is a fantastic grey with blue tones that show more or less depending on the lighting.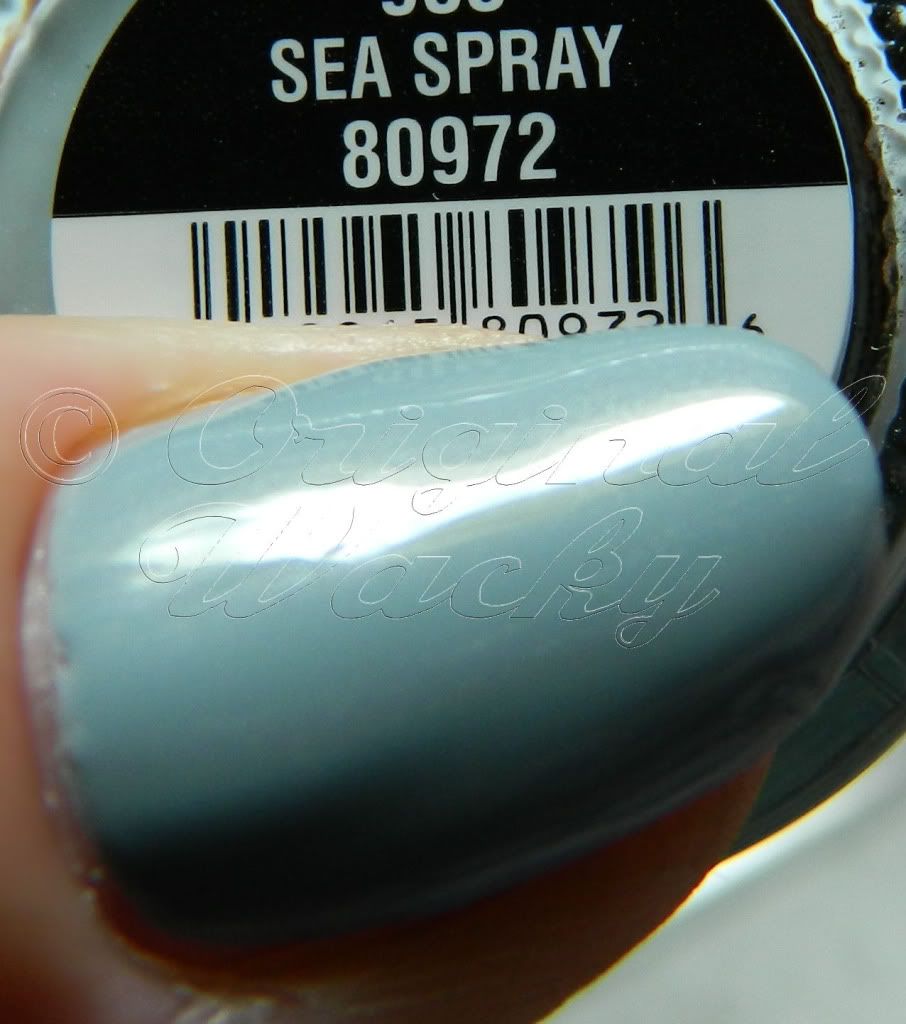 I'm a bad girl and I did not note how many coats this is, but I think it's three.
I used my base and top coats from Cult Nails. They seem to work well with other brands as well as with Cult polishes. I love that so much about them.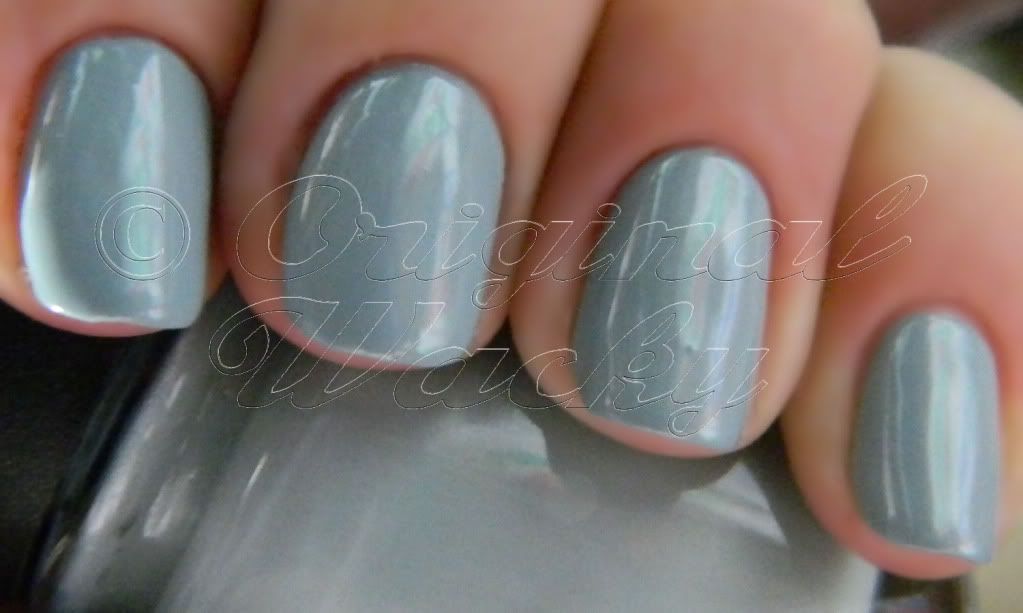 This polish really does remind me of sea spray.
Oops, there's a little bubble in there. My bad.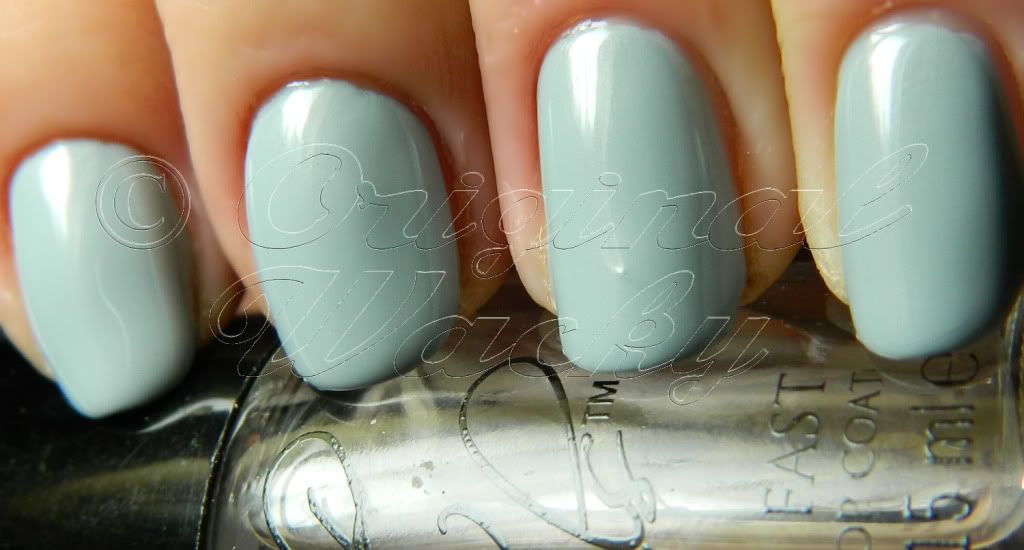 Just for kicks, I decided to add a little of a purple franken I made, and then use this silver glitter to make kind of a gradient on my accent nail. Plus, it covers that one little bubble.
What do you think? Yeah, I know, there's a tiny scuff on my index finger too. Bad Michy.
As you can see, my nails are growing in again, but not in the best of shapes. Looks like I'm going to have to work on that.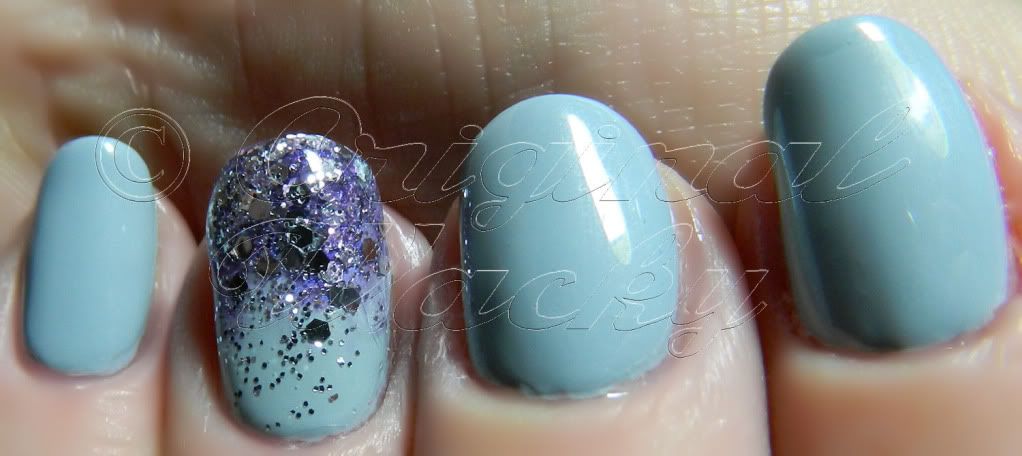 Okay, that's it for today. Do you like this color? Would you wear it? Tomorrow I should have a really special polish for you, Lippmann's Edge of Glory! It's a set with black polish and colorful flakies that look very holo to me. I love it and I hope you will too!