Wheee it's Thursday! Why does that make me happy? Well, it doesn't, I'm just kinda wound up today. I suppose I'm probably anxious because I have a Dr appointment this afternoon. Bleah. Hopefully it will be good stuff though. Anyhow, who wants to think of that kinda junk? Let's see what kind of fun green stripes I had on my tips?
I found these Sally Hansen pens at The Christmas Tree Shop, so I grabbed a few, and this is the one I tried first for a full mani. They work great for stamping, and as you can see here, one coat covers the nail nicely too.
This one is Green Chrome. I really like the color.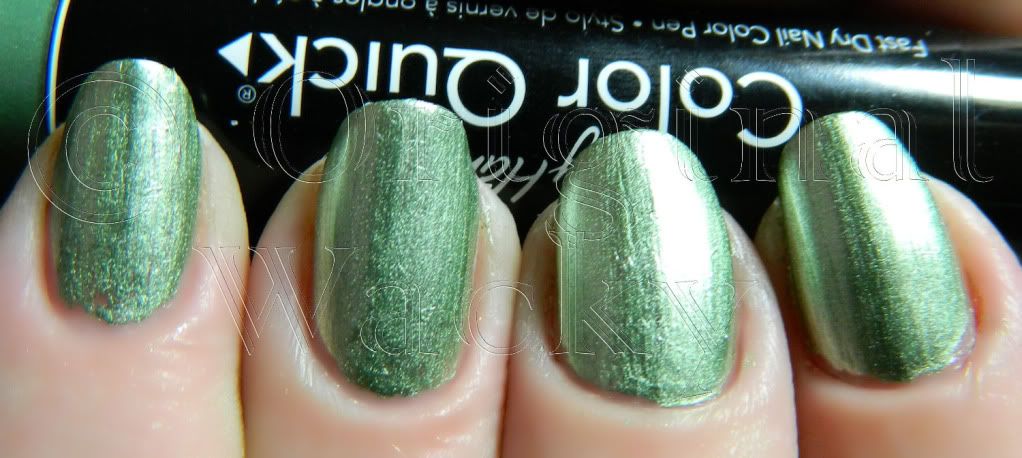 It's very shiny, and though it looks a touch brush-strokey, it really isn't.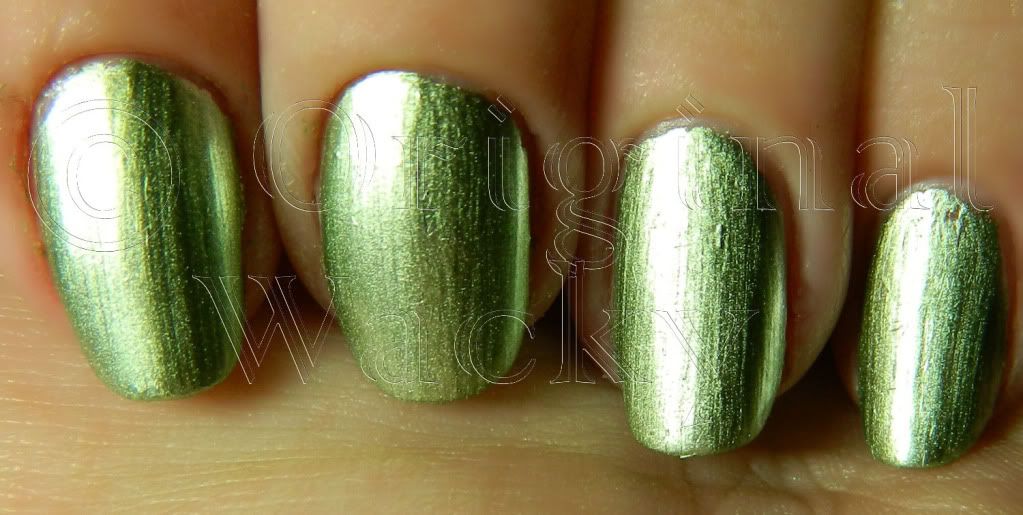 I can also see a tiny bit of drag in the pictures, but in real life you can't see it without examining closely.
With top coat the strokes don't look so obvious either.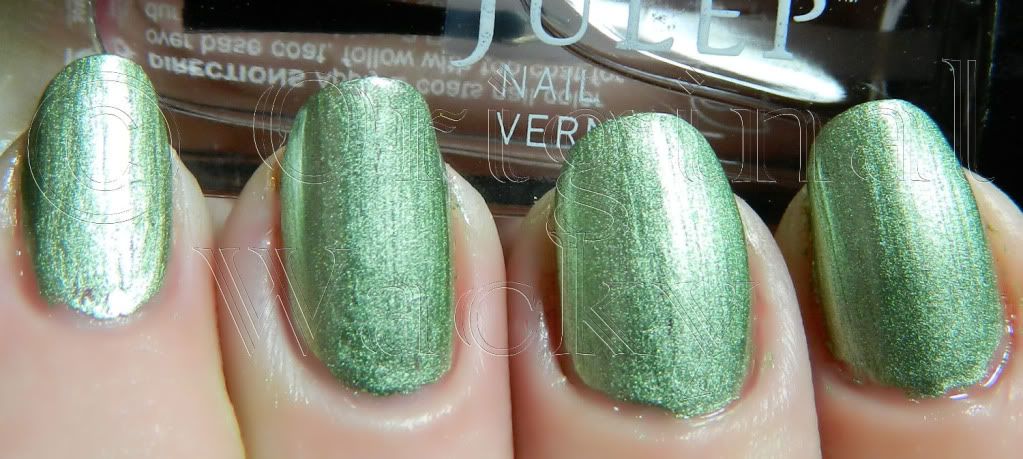 This is something I could wear as is, but I was in the mood to play with stripes, so I did.

These are the three Sally Girl minis I used.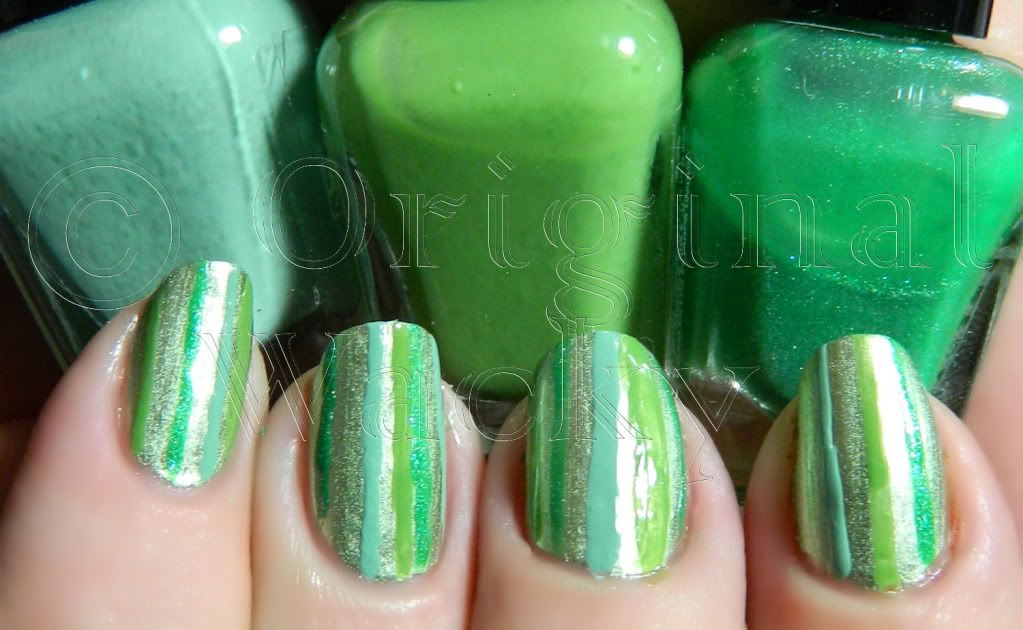 I drew the stripes on with my little striper brush, freehand.
Then I added the Neon Green striper, which has a thin brush in it.
I really kinda like the way it turned out, although I wish I could get the stripes more even and less shaky. I chose to top it off with Seche Ultra-V top coat.
This is what it looks like under the UV light.

I think it's kinda cool how it looks, especially the neon.

So, what do you think? Do you like doing stripes on your nails? I'll hopefully be back tomorrow with something else fun.