It's time for another Friday Flashback! There are just a few pictures today, I've got a ton of work to do, as usual. These are some comparison shots I took a few years ago.
We'll start with Northern Lights in Gold. These scattered holo glitter top coats are fantastic!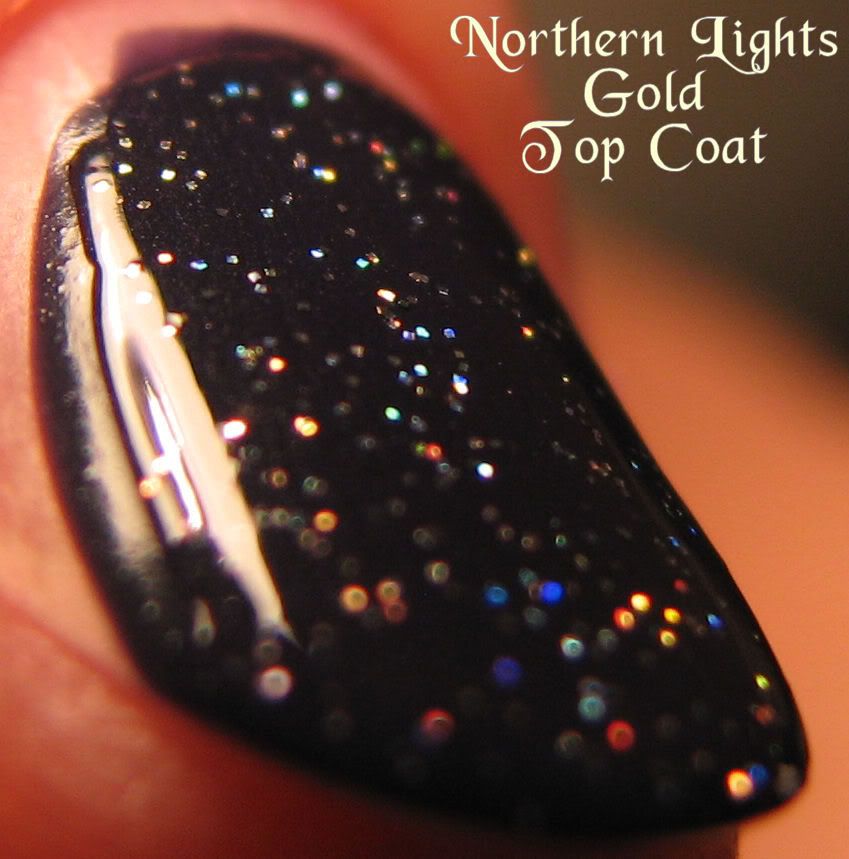 Then we've got Northern Lights in Silver. Yeah, they look pretty much identical for the most part.
And here we have swatches of four silvers that I had on hand at the time. Three of them are unnamed, and the last is Orly Dazzle. It's kinda neat how similar colors can look so different.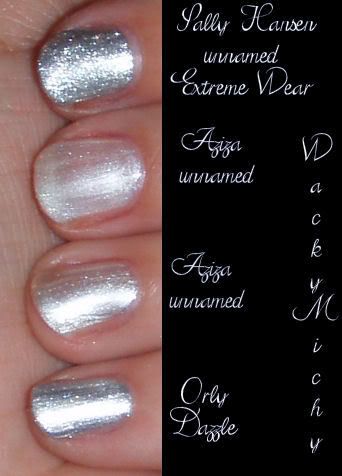 Anyway, I'd better get going. I just wanted to post to keep up with the blog, and share just a couple more pictures. I'll try to do better, I'm just kinda wiped out today.