Today I should be out fishing, so I'll show you a rather bleh mani, and hopefully come back tomorrow with better. I started out with Ruby Kisses Regaled Out Blue, and then added white stripes. I really gotta practice getting stripes better, this wasn't my best by a long shot. But it was still fun, and I share everything, even if it isn't perfect. So let's take a peek.
This is an awesome jelly polish.
I love how dark it is, and yet it is still blue.
Here are my stripes. As you can see, I wound up with sorta messy stripes.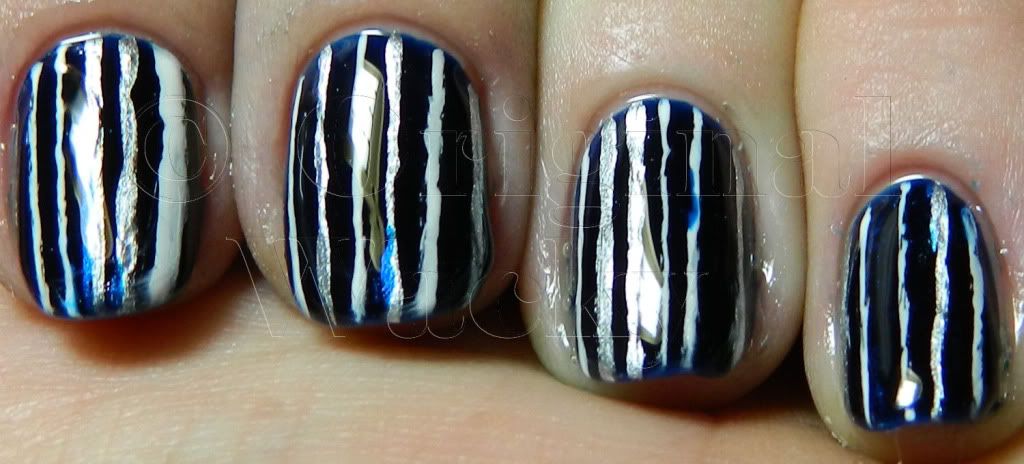 Still, the idea was a pretty good one. Maybe I should try using tape strips to do this.

There are some silver stripes snuck in there too.
The thumb was my best one, I think.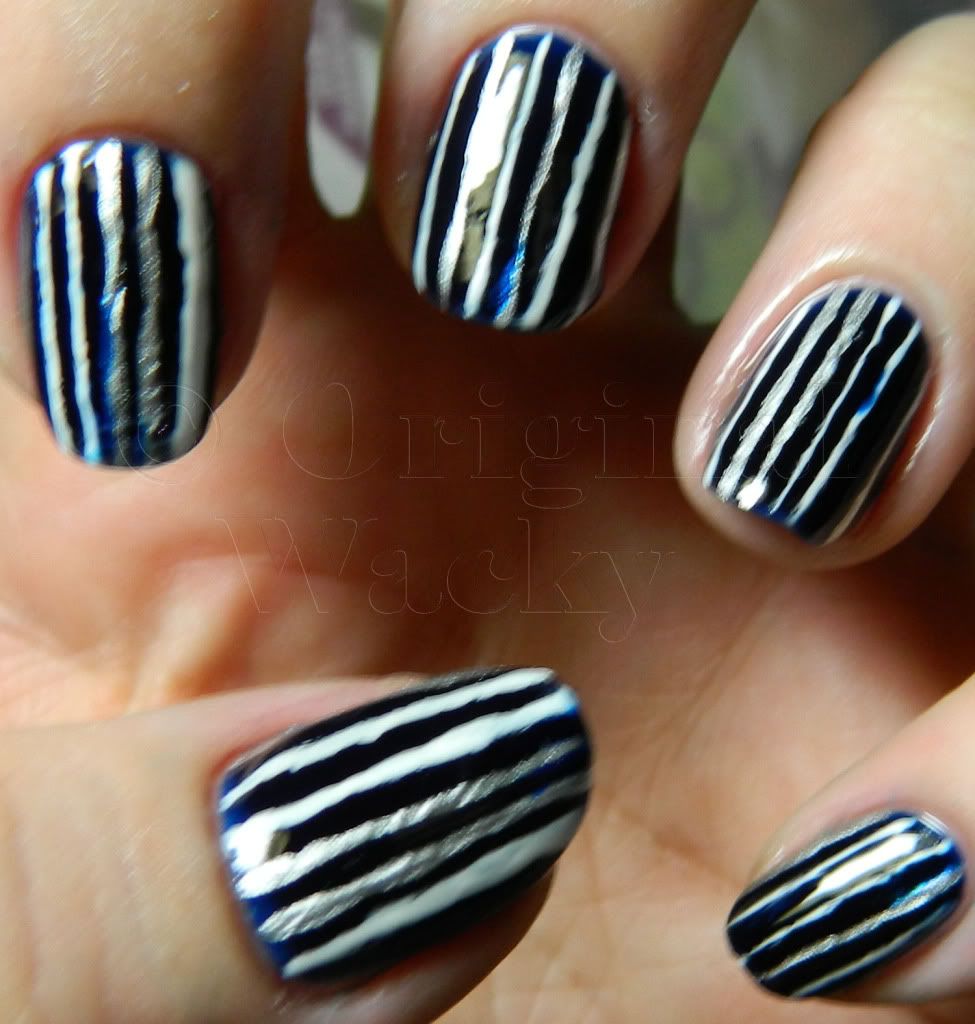 So, that's the polish for today. Tomorrow I should be here live!