So I'm like trying to work up draft and published a mani early. D'oh!! Here, how about a couple skittles pics?
This is a set of minis I grabbed at Walmart. Crayola colors.
This is a fun one, but I didn't get pictures until a couple days later, so there's tipwear. Sorry about that.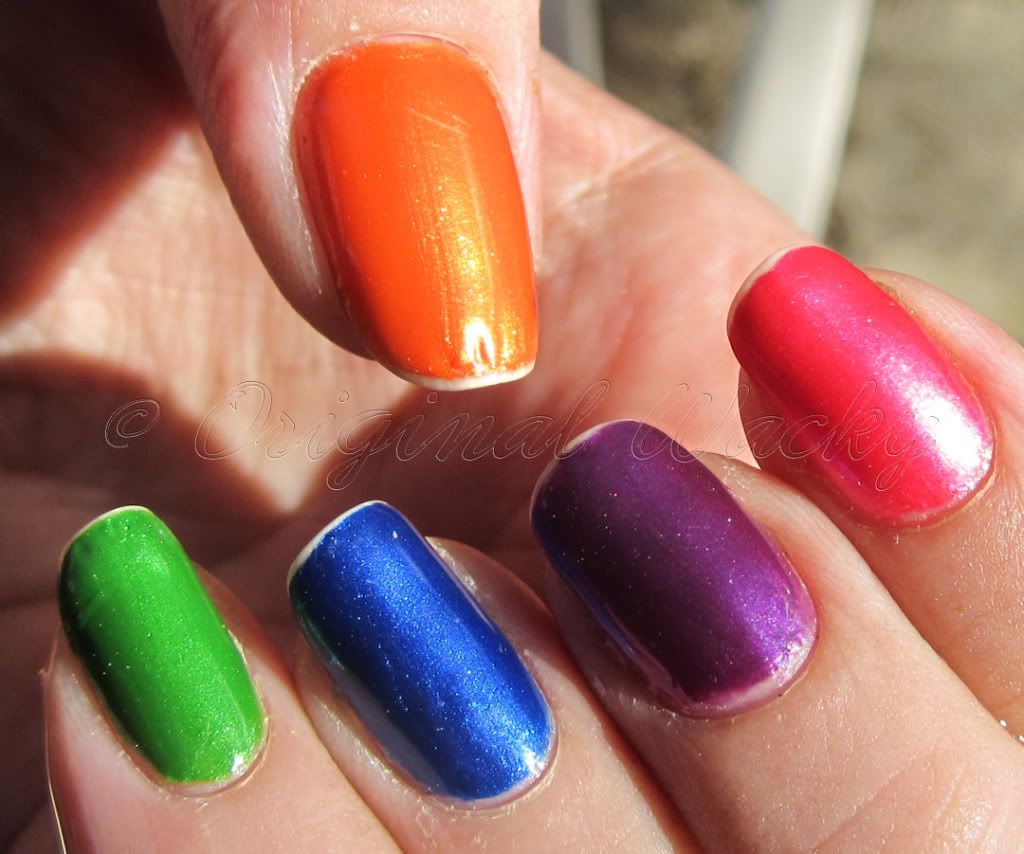 Okay, now let's see if I can manage to do my drafts correctly from here on out. Haha.