Why yes, here it is, Wednesday again, and you know that that means, right? Of course you do!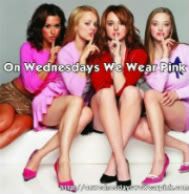 Today's post is not only pink polish, but a little nail art as well. I'm a little proud of how it turned out, though I could have done better (hindsight being 20/20 and all that). So let's get in there and see what I've got!
This gorgeous pink is from NYC, and it is called City Sweet Pink. It's another nice polish from them, much like the blue I showed you recently. This one went on nicely, and I used three thin coats.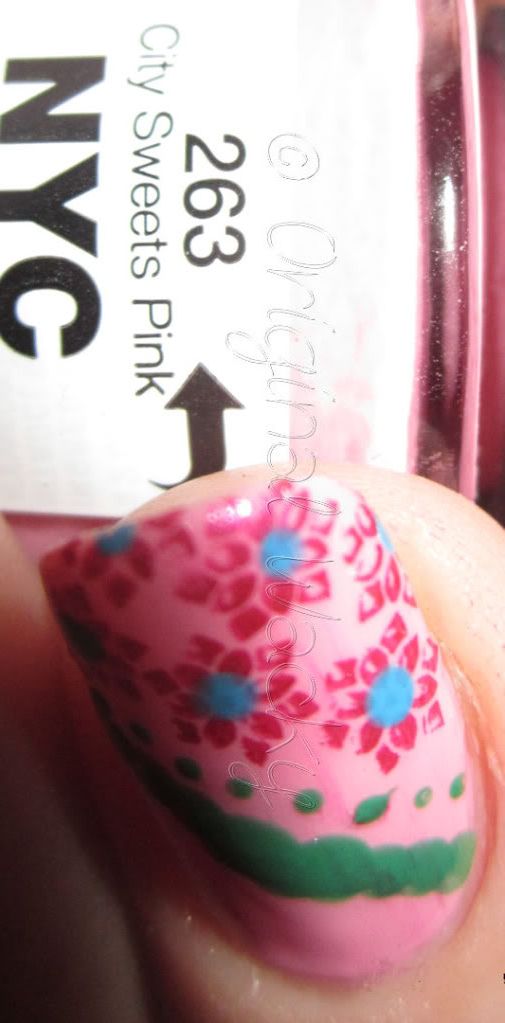 The pictures I took aren't the best, but you'll just have to suffer. Haha. No, seriously, I'm sorry that my picture taking has gone downhill, but life has been pretty overwhelming the past several months, and I'm still catching up.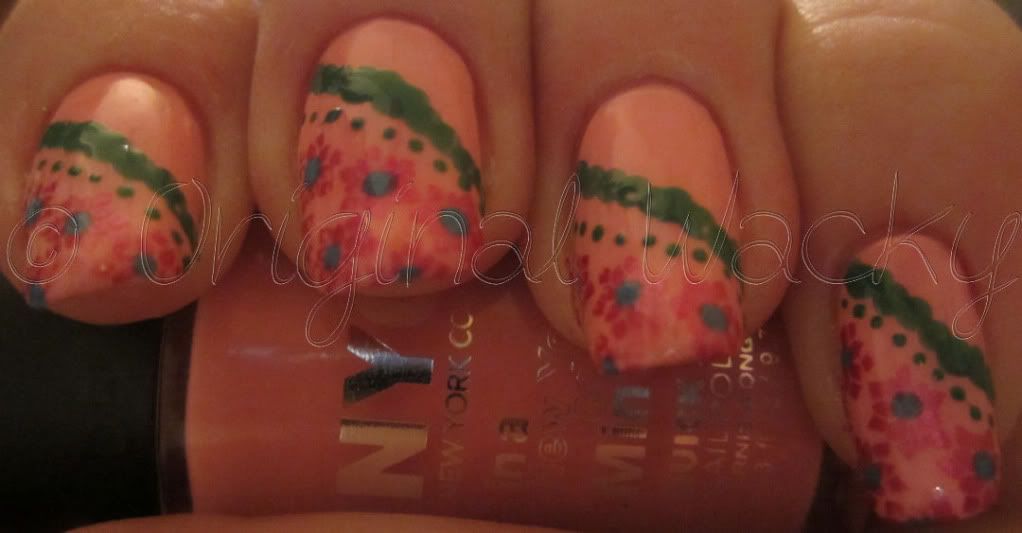 I used the Konad to do the flowers in the tips, and then dotting tools to put a little center in each flower, and to make the lines. That thicker line could have been better, or maybe I should have just done a stripe, but all in all, I like the effect.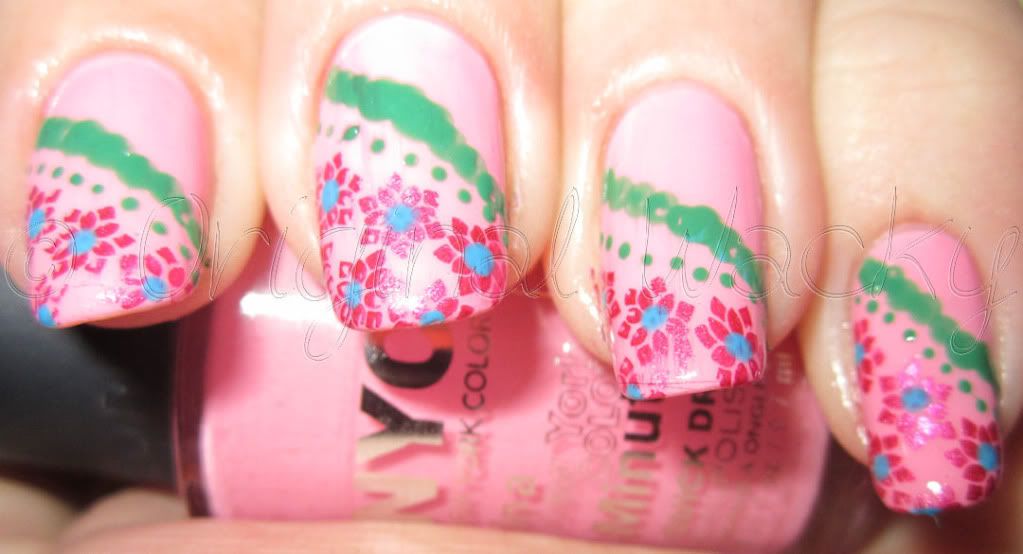 This is about as long as I let my nails get, I usually tend to file them down before they get quite the ling, so they don't get broken while I'm working around the house.

I do like the way the flowers turned out on this mani, and I might try to repeat something similar one of these days.