As I mentioned yesterday, it's the Oldest's birthday today, and he's in town, so we get to celebrate. That means I'll be skipping tomorrow's Sunday Swatches as well, since we hope to be out on the Perch Boat with Oldest and living it up on the lake.
I'd also like to share with you something I wish I'd have read earlier in the week!
Viva La Nails
is launching a polish line, and they are offering a 30% discount through tomorrow, Sunday the 30th on
said nail polishes
. It looks like they have a nice start on a good collection of colors, and they aren't terribly expensive at £3.95 each. I'm not going to be able to take advantage of this sale, but maybe you can! Just remember to use the code
polish30
at checkout.
Anyway, today's color is Revlon Spice It Up, and it's a nice autumn type color. Gee, I've said so many times how I don't follow the seasons, and here I'm all about the autumn lately, right? Well, to be honest, these are all a month or two old, because I'm still playing catch-up. But it works out okay either way. Let's take a look, shall we?
This is two coats which gives full coverage.
It's a great reddish brown with a lovely shimmer to it. Flash really brings that out.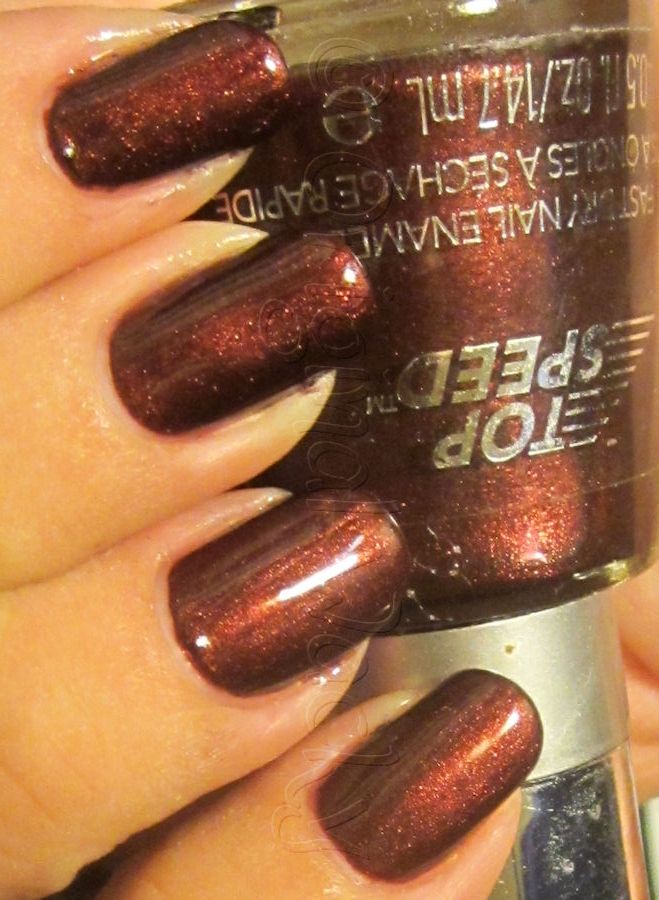 This doesn't look black, even in dim light.
More light makes it look more burgundy.

Two days later, I got some outside pictures, and you can see it's a gorgeous color, and only had a little tipwear.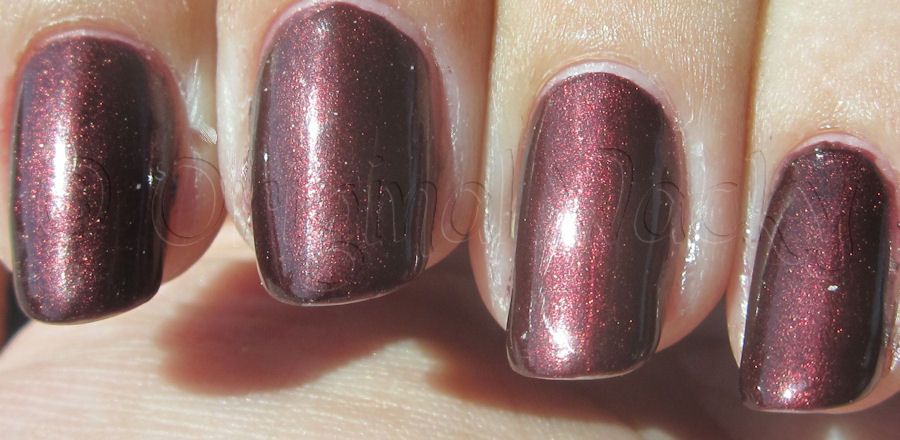 SV is still very very shiny, which is why I use it so much. The only thing that's come even close is Cult Nails' Wicked Fast.
Okay, I think I'm going to see if I can bake Oldest's favorite cake, even though he's busy at a wedding today. We'll do most of our celebrating tomorrow, and I certainly hope the weather will allow us to get out on the lake.