Today I'm sharing with you a marble mani that I did with blue, black, and white. I'm late because after the perch fishing trip yesterday, I'm practically too sore to do much besides lay in bed! But it was so so worth it. We had a blast. So anyway, this marble is probably a good one to share while I'm thinking of the fun on the waves yesterday. Let's take a peek, shall we?
There are a few blues in here, and I didn't note exactly which ones. Also, of course, white and black for some good contrast.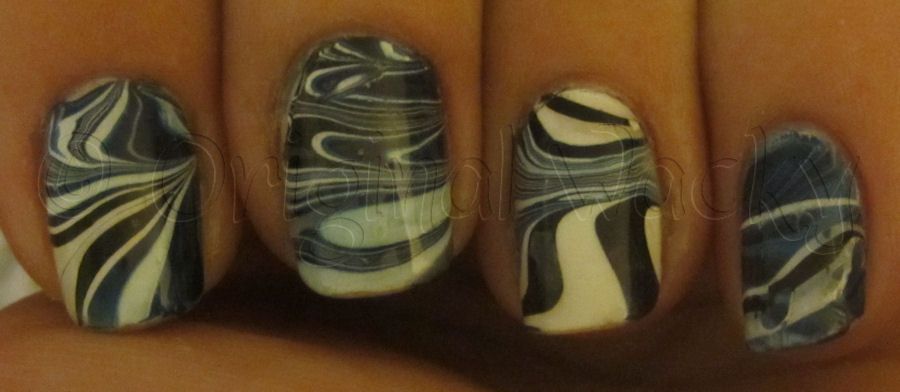 Technically, I should probably be doing more green if I were really copying the water from yesterday's fishing expedition. But who cares, right?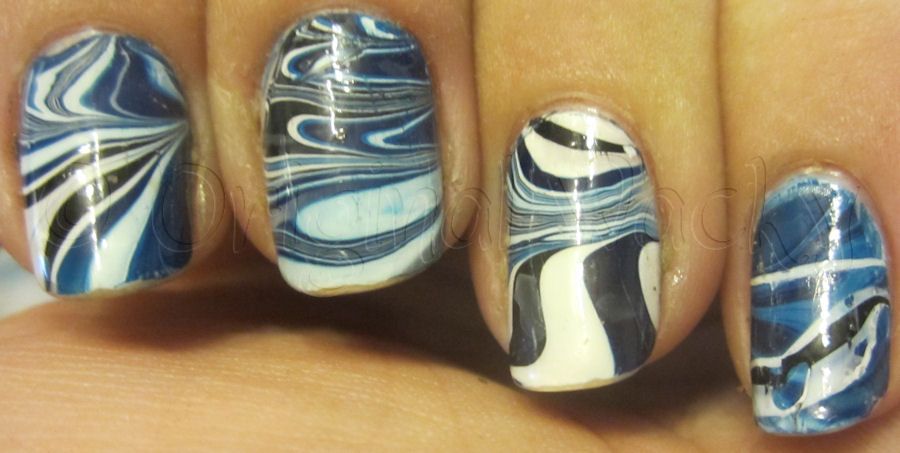 I do love the way this mani turned out very much, although the pinkie had air bubbles.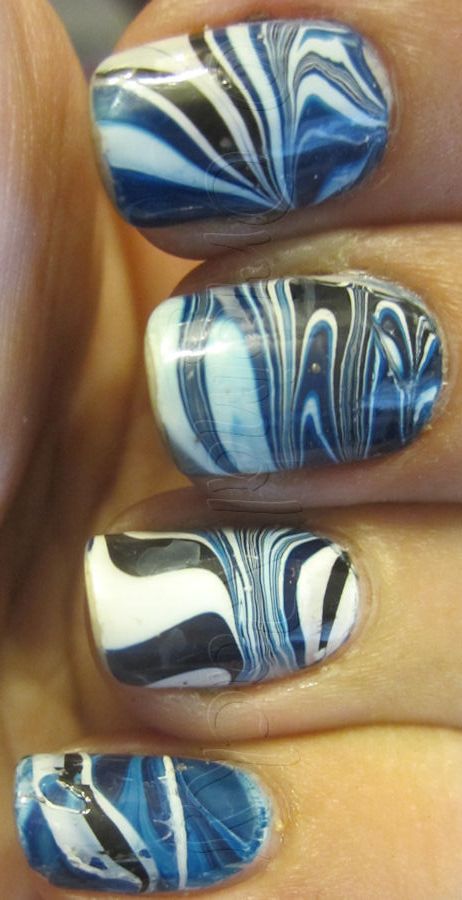 Do you do marble manicures? What colors would you choose?