I know, I know, On Wednesdays We Wear Pink, but I dunno if this counts, since there isn't much pink in this mani. There's a bit, but it's not specifically pink. So I'll skip linking up since I'm not really following the rules and all. Hee. Just a couple pics, I was in a hurry and most of them didn't turn out.
Here's my base, just plain ole white. I've worn this as a mani in the past, I kinda like the starkness of it, but now I tend to art it up somehow, because it makes such a great canvas. This time I was doing a splatter manicure - using the method of blowing the polish through coffee stirrers. If folks wanted, I could do a tutorial on that at some point.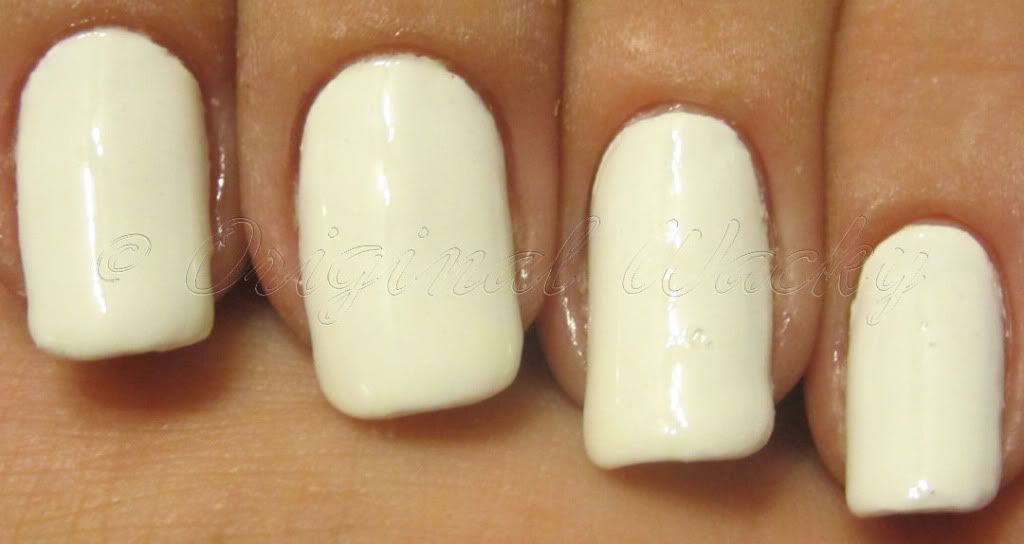 This is my right hand, which was okay, but I think I was getting too much polish in the stirrer so I was getting kinda blobby spots instead of splatters. However, I do like it, and wouldn't mind doing it this way again.
Then my left hand, which had the splatter effect going ON. There's pink, orange, blue, yellow, and green (that you can barely see haha). Which one do you prefer, the bigger splotches or the tiny droplets?
Okay, like I said, I was in a hurry, and most of the pictures didn't turn out at all, so that's it for today. Tomorrow I'm planning to show off my mani from my 4th of July family reunion picnic, which I just got uploaded and edited! Yes, I know, I'm slow, but all that time I was gone I was still taking pictures, and I'm still catching up on a lot of things.