I know, I know, it's way late, but I'm still playing a lot of catch-up from being gone so long. So anyway, over the 4th of July, I didn't have as much time to do a lot of celebratory manis, but I did manage one that I loved. Let's see how it turned out!
I decided to go with a red and white marble on most of my nails, and stars on blue for my accents. The base for the marble was Nicole It's All About The Glam, and I can't remember which red and white I used to marble - I probably should have taken notes! Ooops, before clean-up kinda pic!
The accent nails were done with Essence Just Rock It! for a nice deep blue, and then I added WNW Stars and Stripes by picking out the stars to place them in rows.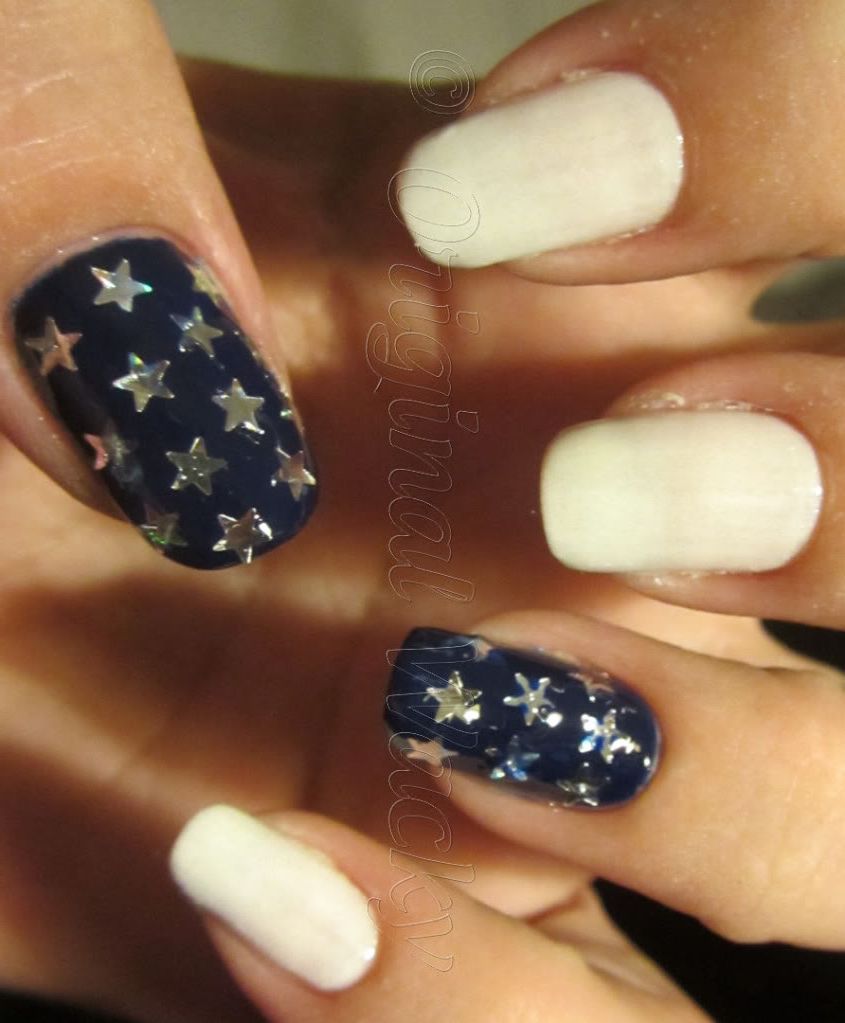 I was basically going for a US flag look, and I think I did okay.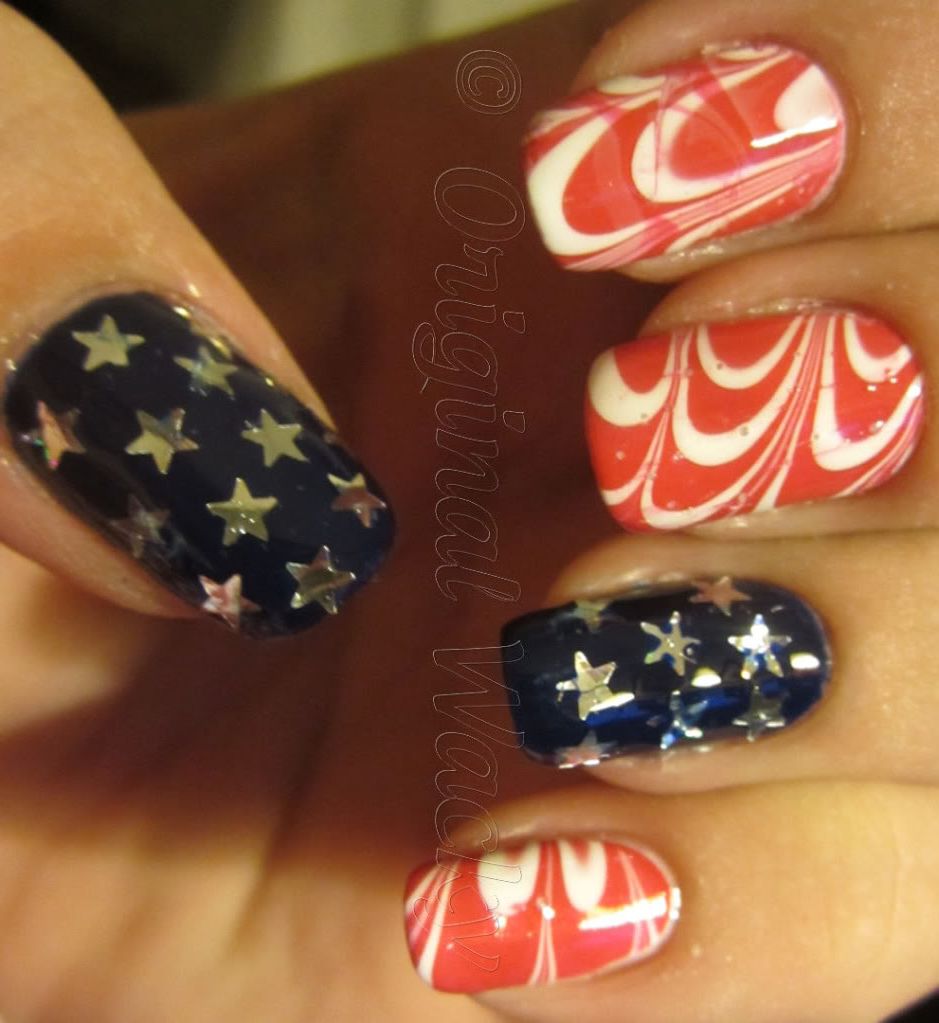 This was left on for nearly a week, because I was simply out of time, and soo busy while we were in SD.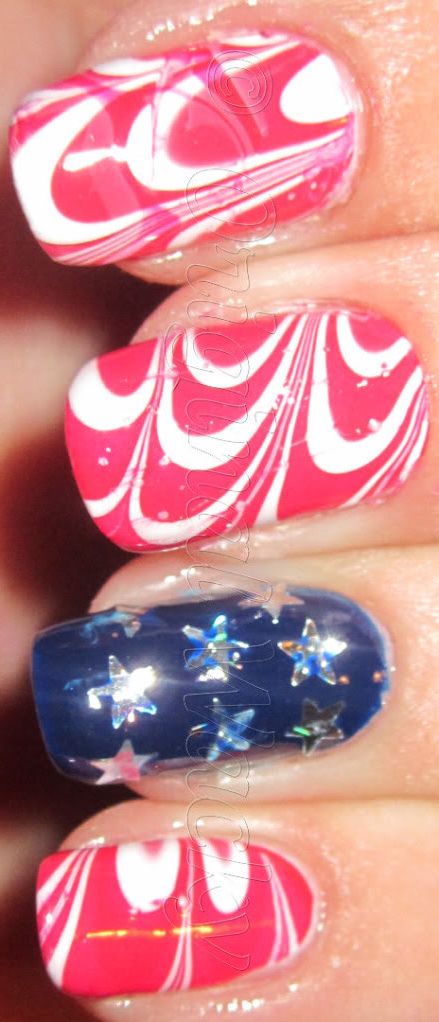 The stars were so nice and shiny.

The marble turned out very well.
I think I'd like to do something like this next year too, it just turned out so nicely. I got a ton of compliments on it. Do you do special manicures for the holidays?