I've been remiss recently at posting my manicures, because I've been pretty busy. And I have a bunch of other stuff to post as well. Anyway, I've got about a week's worth of pictures to share today, and I hope I can manage to get back up to date tomorrow.
8-17: I got the Orly French Manicure Kit, and decided to give it a shot. I don't particularly care for any kind of sheer polish, because of the psoriasis under my nails that just looks wrong. I stamped this with a grey, then decided it wasn't dark enough, so I used a small paintbrush to trace it in black. Boy, in macro shots, you can sure tell how shaky my hands are.
8-18: The is one of the new Nina Ultra Pro polishes I picked up, Bossa Nova. I stamped it with an SH Chrome in White Gold, and used a dotter to add darker blue dots. I really like this color, and I loved the way this mani turned out.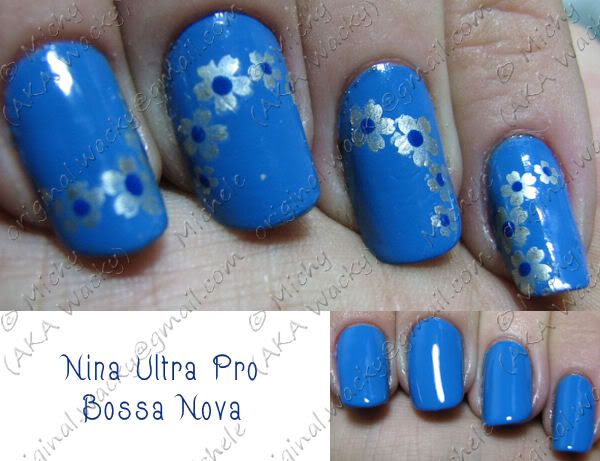 8-19: I'm still trying to get better at water marbling. I usually test out colors together on my right hand, and then do a 'final version' on my left. Of course, I had to go and smear this one. Silly me.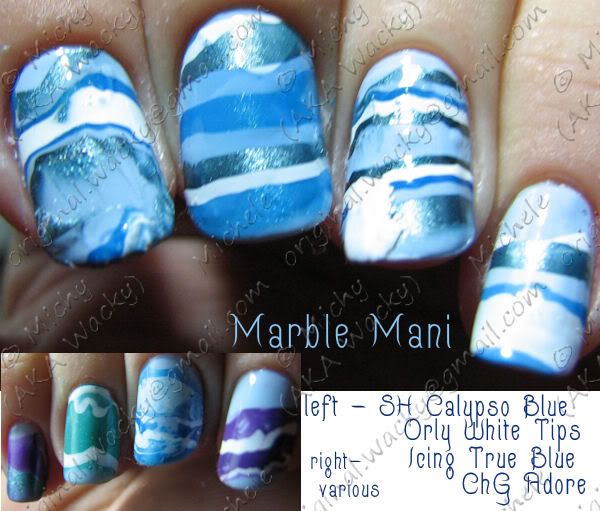 8-20: The first polish I used from my purchase from
Polish Insomniac
. Love love love this color.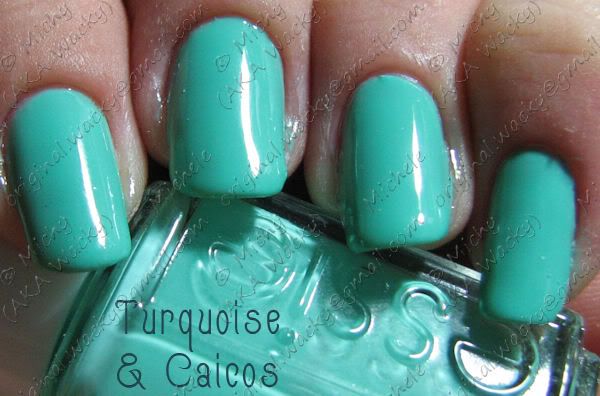 8-21: I thought I'd try a plaid type look, and it's okay, but I'll have to try to get better.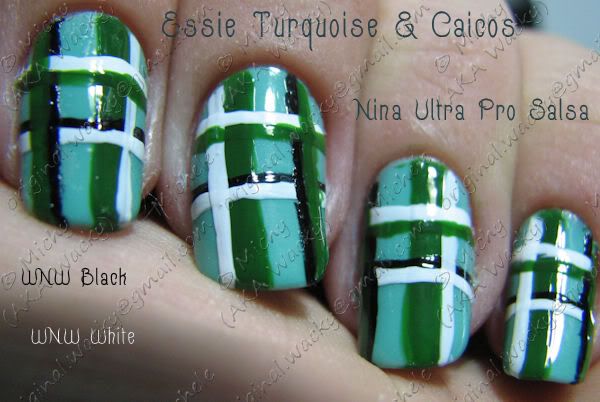 8-22: One of the new Maybellines I picked up, with Konad and a flutterby.
8-23: I found most of the new SHs, and I thought I'd go for the red glitter first. Fireberry Red is pretty awesome, and I can see using this one for holiday pictures. Great autumn color, although it's still pretty hot here.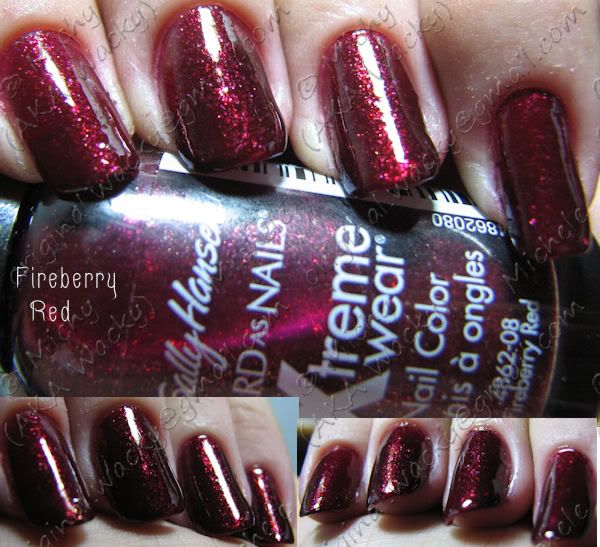 I've also got puppy and kitty pictures to share, so I'll either slip them in before I crawl off to bed, or try to get them up this weekend as well.