Momma and her five pups, plus the other five are being returned to the shelter.
Grayson County Humane Society seeks your help to find a mom and pups that were stolen today from their shelter by the unlikeliest of suspects - the director of a shelter in another county. We have no idea what motive this man had for visiting a shelter in a nearby county and stealing dogs from there, but we are sure the results will not be good for these babies. The mother's name is Carmella, she is a small yellow lab mix, and 5 of the pups were hers, and 5 more just arrived at the shelter. The police have been notified, but if we can spread the word among rescues far and wide about this man and what he's done, perhaps we can get a line on where they have been taken. Please let any and all of your contacts know about this, and ask them to be on the lookout for these dogs. We need to get them back, make sure they are healthy and safe, and get them to the homes we know they deserve. Thank you in advance for any help you can provide.
Here are pictures the five puppies, and the momma and her pups: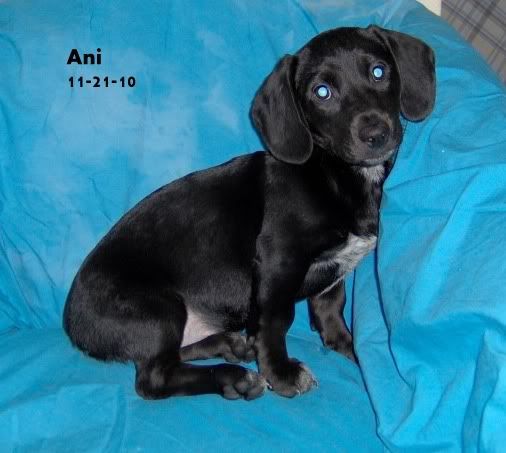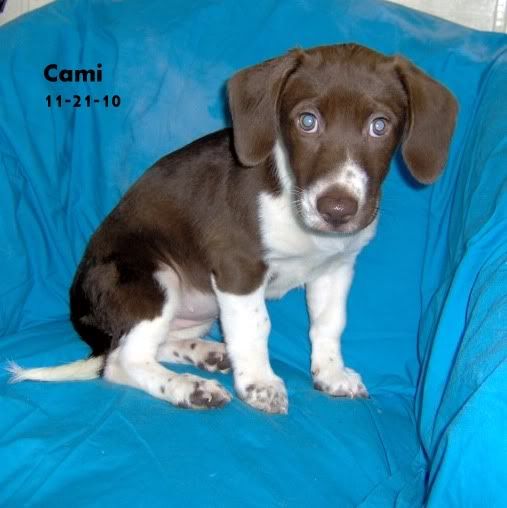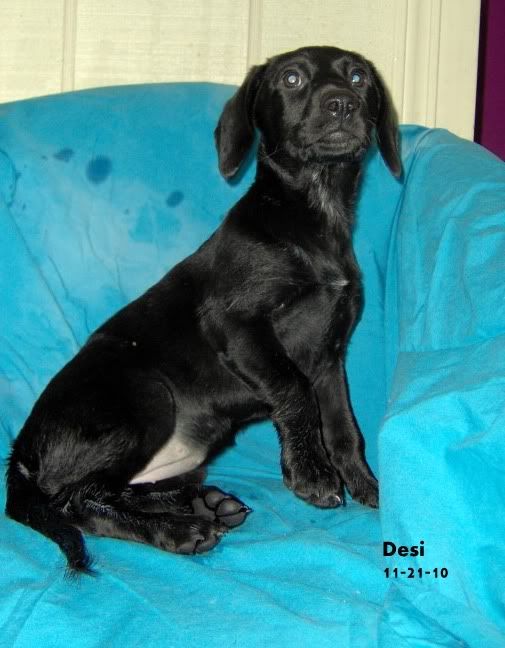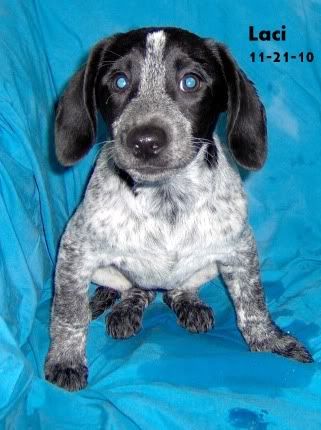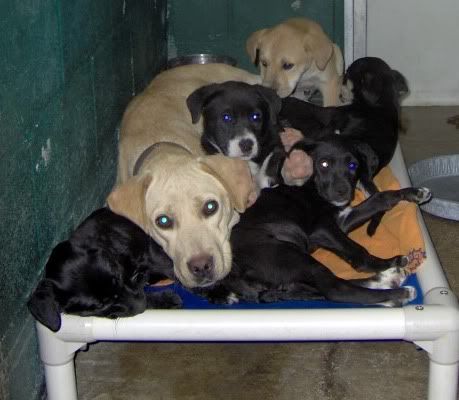 Here is the story in the words of one of the ladies who run the Grayson County shelter:
"Frank Morris from the Butler Co animal shelter emailed to tell me he had a place for the mom and pups to go in NH yesterday. I emailed saying I would need more information, but they had 3 offers already and was just working out vetting and transport.
Today he came to the shelter and told the volunteer on duty (who works only one day per week) that I had given him permission to take the mom and all 10 pups.
When I just found out, I called him and in not so many nice words, told him he had lied and we wanted the dogs back. He said they were all gone -- first he had adopted them all out, then that they had gone to Illinois.
These pups had no health certificates to travel and were not fixed as that was to be done next week, and they all had rescue. I am so mad I am shaking. He kept saying the volunteer let him have them, and I said it's because he had lied to her.
Another volunteer is calling him also to talk with him, I hope with more calm than I had. Her daughter in law is an attorney who plans to take action as needed.
I am shaking in anger at him and in fear for that sweet mom and pups who were entrusted to our care.
Why would someone from a high kill shelter come and steal our dogs? Please help us."
You can contact me, Michy, at my email (original.wacky@gmail.com) or
Donna White
Grayson County Humane Society
Leitchfield Animal Shelter
213 William Thomason Byway
Leitchfield, KY 42754
270-230-8839
www.graysonhumane.org
www.graysoncountyhumanesociety.petfinder.org
http://pets.groups.yahoo.com/group/friendsofgraysoncohumanesoc/