Happy Holidays, in whatever form you celebrate! Or, if you don't, then, uh, Happy Sunday! We had a lovely day here, just the two of us. We opened one present each on Christmas Eve, and the rest when we got up in the morning. I tried to convince him to open them about 3 am, but he wanted to prolong my agony. Hee! After playing around and checking all our neat stuff out, we crawled back into bed for a nap before fixing up our meal. And wow, what a meal! We had: turkey, ham, stuffing, potatoes and two kinds of gravy, real cranberries and cranberry jelly, green beans, corn, rolls, pumpkin bread, green bean casserole, three different sweet potato casseroles, eggnog, and cherry wine from a local winery. And we didn't even get to the dessert - pumpkin pie and pecan pie. We have a LOT of leftovers, so I'll probably have to freeze some, because we'll never eat it all!
I think the best part of everything was the plain old enjoyment. It was wonderful not to have to do all the cooking, and I suspect we'll be doing the Bob Evans Farmhouse Feast again in the future. For the money we spent, we would never have been able to cook so much food, and the time saved was amazing. We were able to relax, enjoy having dinner together by the light of the tree and our candles, and appreciate just how lucky we are. I won't lie, I do miss the huge family dinners of my childhood, but this wasn't a disappointment in any way. After putting everything away, we came back in, The Mate laid down for a nap (it's hard on him to be up and about too much), and I popped over here to read my email and upload our pictures. I'll have a post with those in a day or two. For today, let's take a peek at the manicures I did leading up to the holiday.
First up, the one that looks like presents. I love doing these. (Oh, warning you now, there's pictures of my toes at the end.)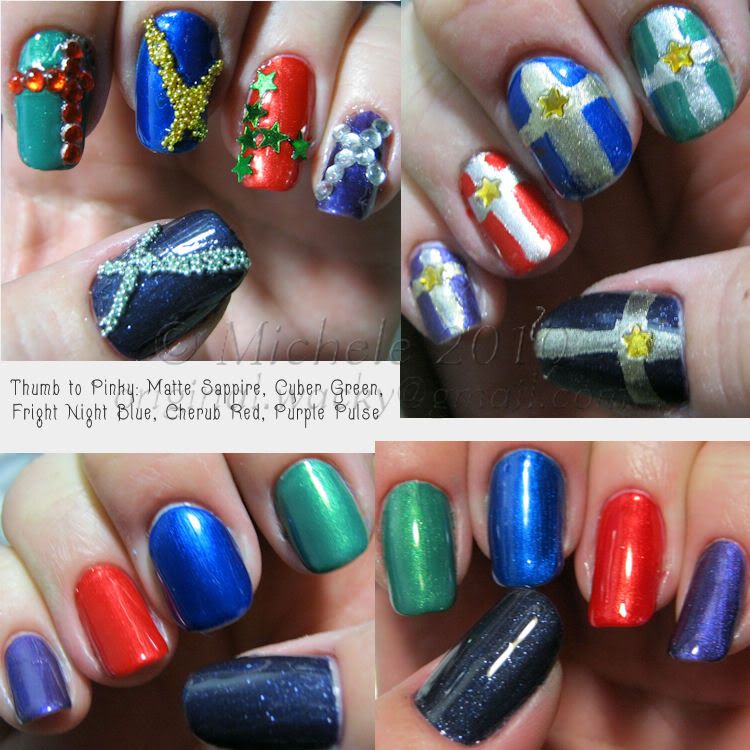 This was another that kinda looked like presents.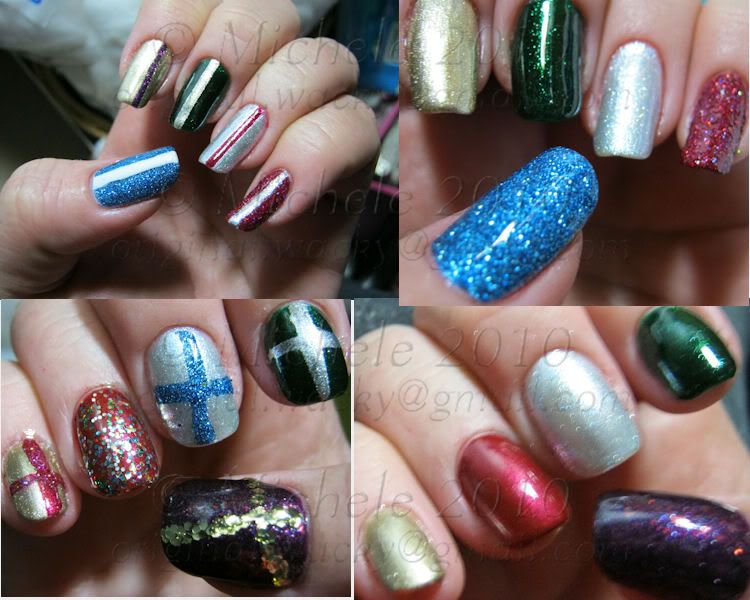 And some glittery tips.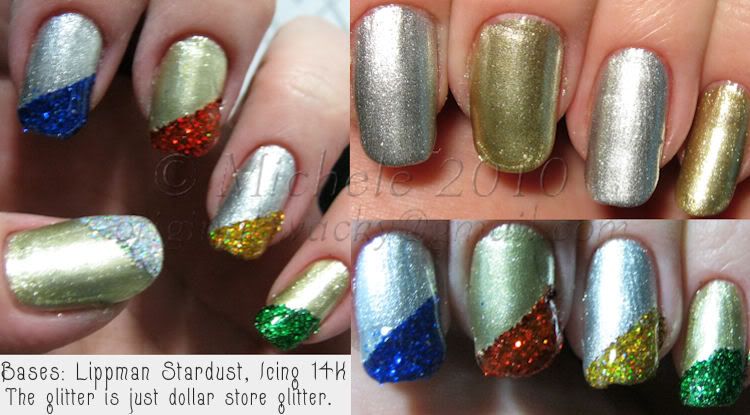 This is my blue Christmas mani.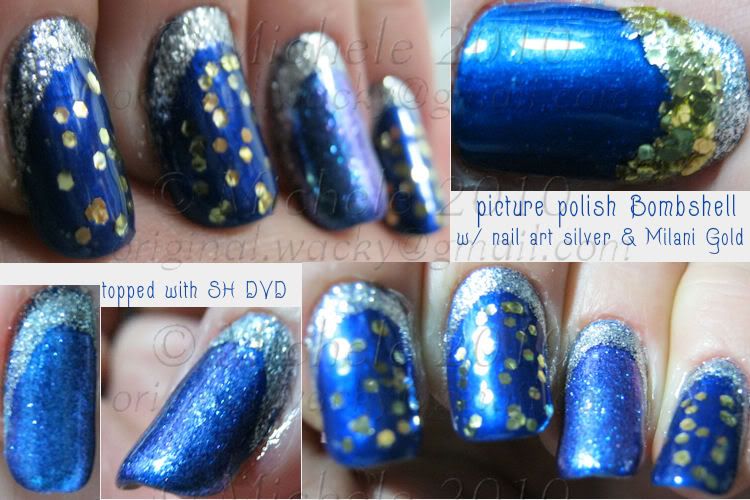 Here I did candy cane accent nails with my pretties.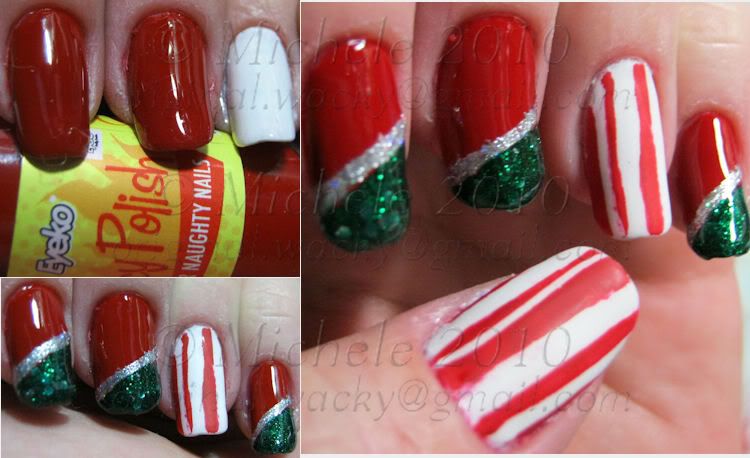 In this one, I was aiming for a glitterball kinda thing.
This was the only time I really used my Konad for the holidays. .
And with short nails on my right hand, I did this one. I left this one on for a few days and only did my left in new patterns. Hee.
With this one I was just trying out a few different ideas, and I liked the way it looks, so I left it.
This is a glitter bomb that is supposed to look like billions of lights on trees. With snowflake accents.
And this is my official holiday manicure, which I pretty much do a variation of every year.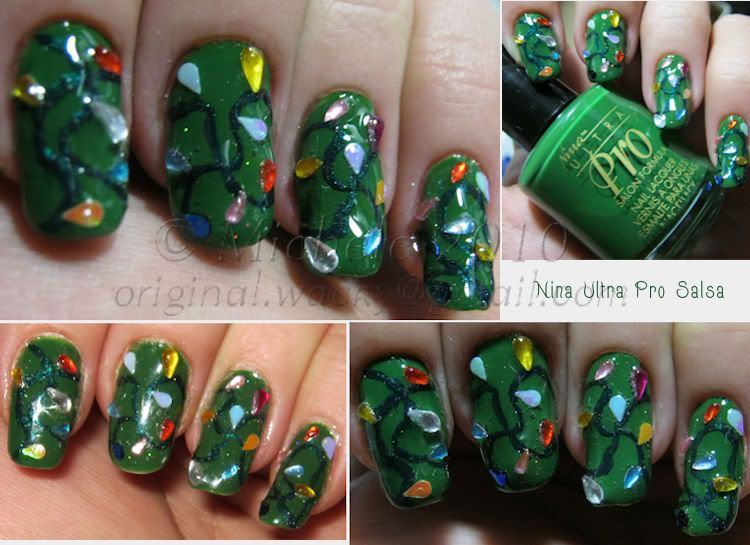 And, just because I wanted to show off how pretty this color is, here are my Christmas toes.

Here is a close-up of Milani Red Sparkle. I LOVE this polish!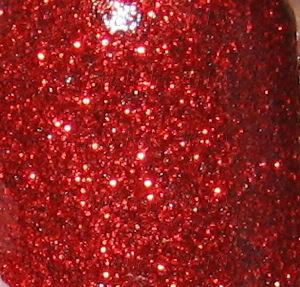 Well, I hope that everybody out there had a wonderful day filled with light and love and laughter.