So we're on day four of the collection, and this is is Swanbourne. Once again I have to hurry up and post and then get moving on chores etc, I'm aiming to try and go fishing this weekend with The Mate, and I need to have my work done. So let's get right to it.
This is a gorgeous dark brown that reminds me of chocolate.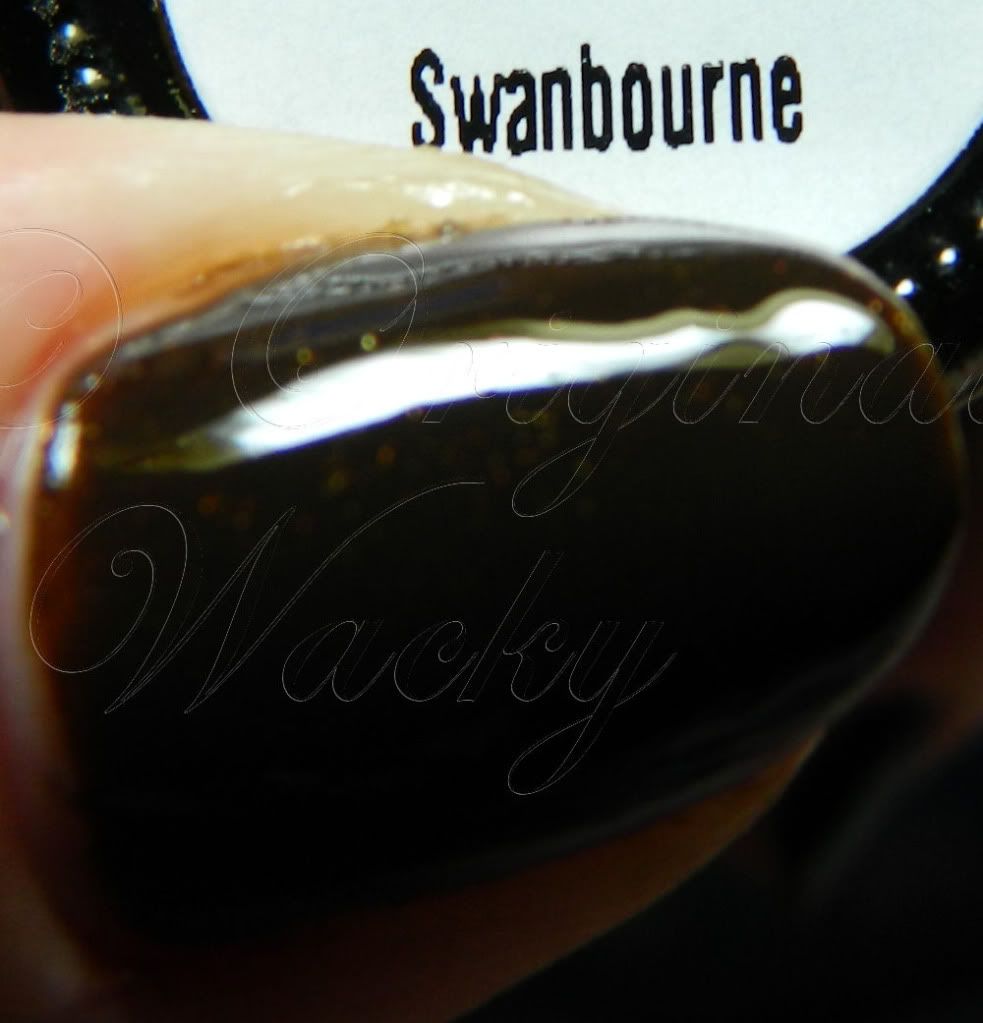 There is shimmer in there, but it's a sneaky shimmer that was very hard for me to capture.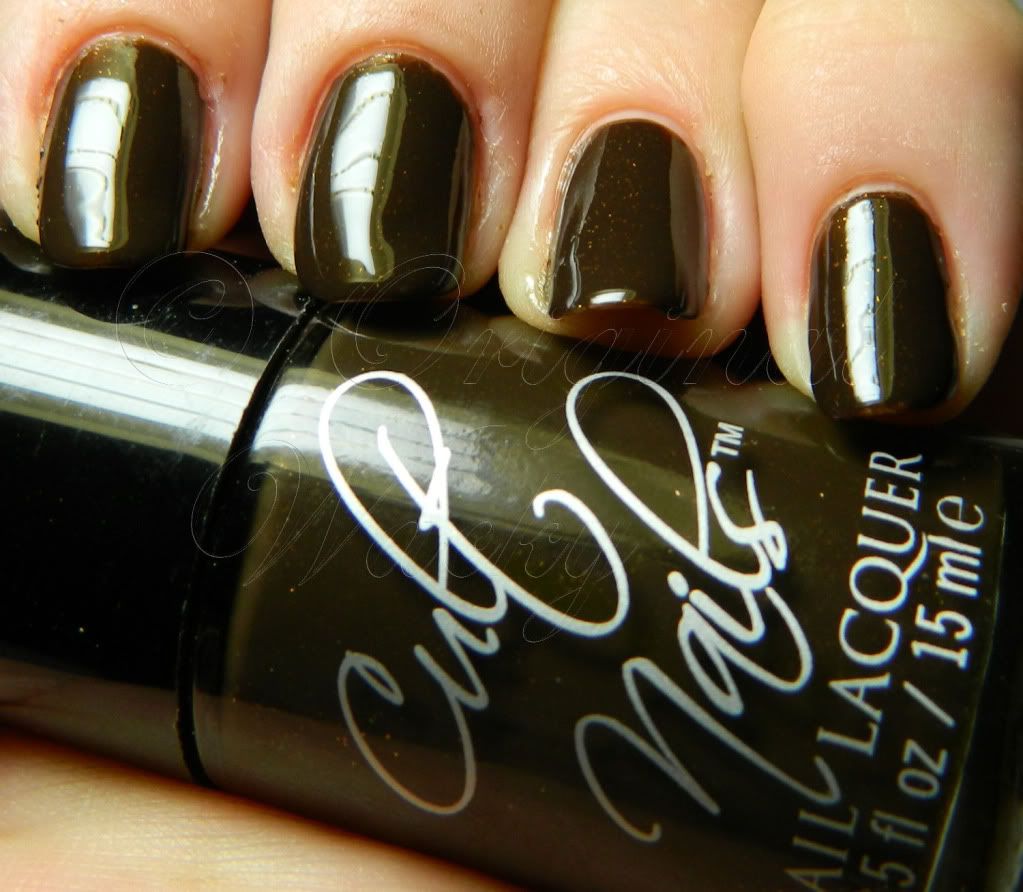 Of course I used the Cult base and top coats, as you might have guessed. And here's the kicker..l these pictures show ONE coat!
You'll probably want to embiggen the pictures to see the shimmer, which is nearly hidden. Also, I managed to have a teeny bit of drag at the cuticles, but that's not the polish's fault. It's mine. I was in a hurry.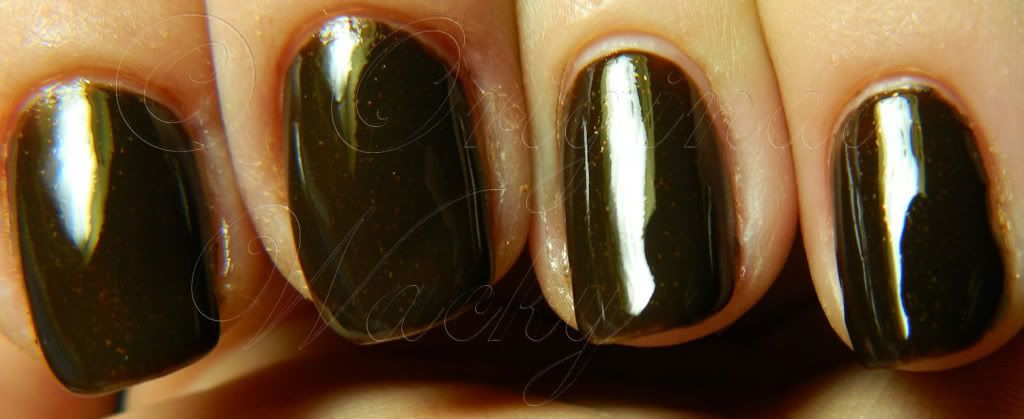 You can't really see the drag under regular circumstances, only in macro.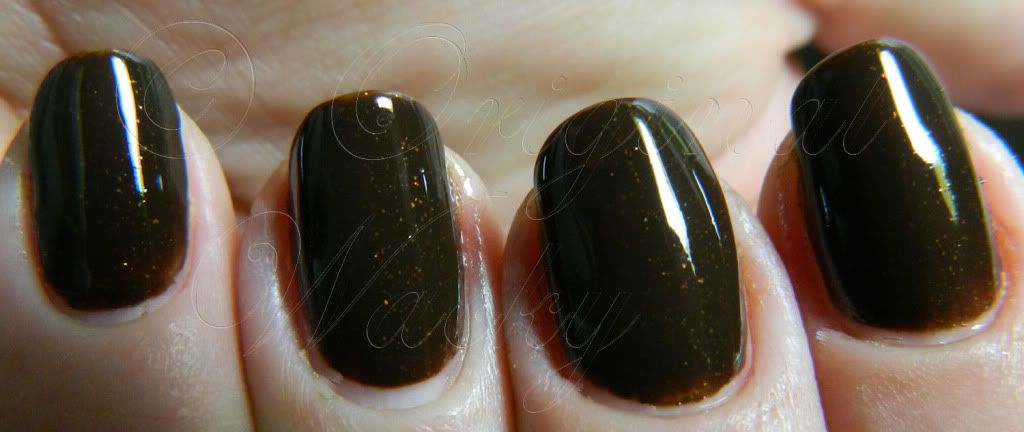 Ahhhh, there is the shimmer! I have to admit, I was tempted to NOM my nails. They look like little chocolates.
Alrighty, tomorrow will be the final one of this collection. Are you excited?