So, day three on the whole Cult collection here, and today we get to see Tulum. I've got a whole lot of stuff to do, so I'll have to make this a quick one.
This is two coats, and of course the Cult base and top coats.
I'd still call this beige, although it could also be very light brown. Whatever. Hee!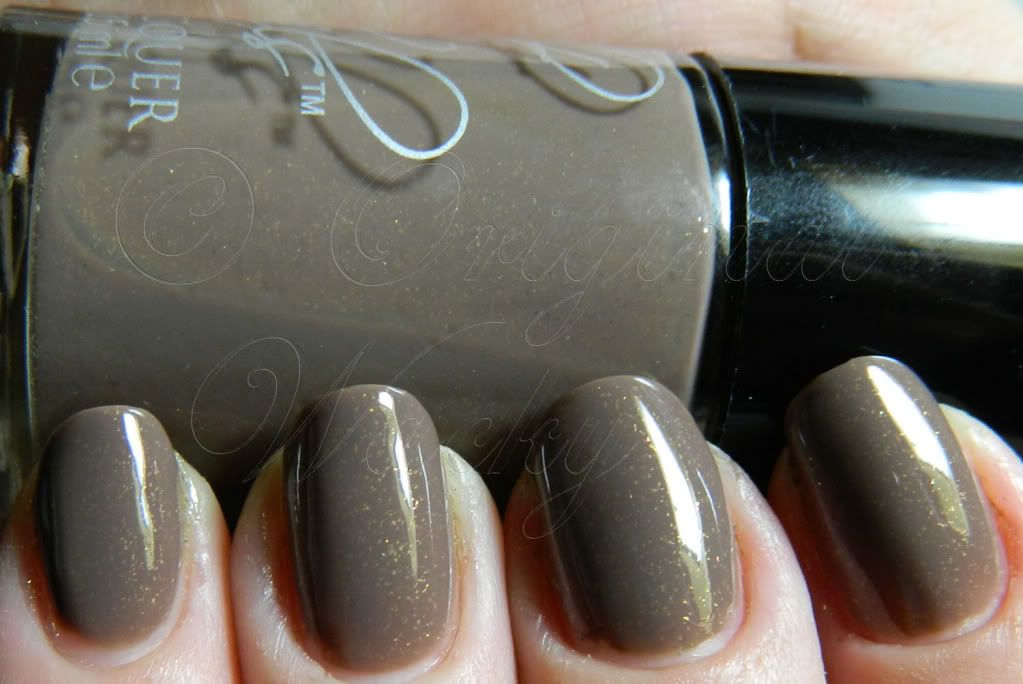 The shimmer isn't as obvious as the other two, but it's there.
It's almost taupe, but not quite.
It's really kinda strange to look at my nails and see all these neutral manis, and find that I sorta like them!
Well, actually, I really like them. I tell ya, Maria hit these out of the ballpark.
Okay, I'm off to get my work done so that maybe I can have some fun this weekend!