Today seems like a great day to share a fun gradient that I did with pretty much all purples. And some glitter. I had a blast with it, and I love manis like this. Let's just get right to the pretty.
This is the base I used, with the accents in a lighter purple (the L'Oreal).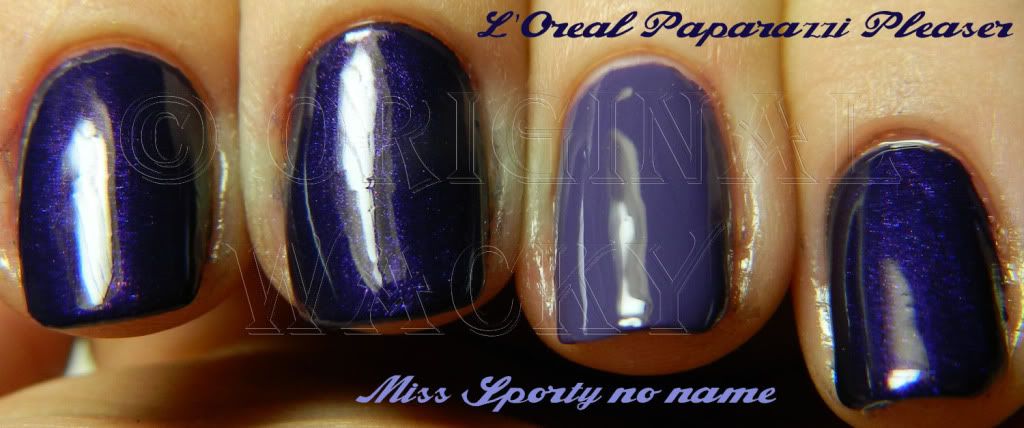 Then I used Nicole's One Big Happy Fame-ily to make the gradient.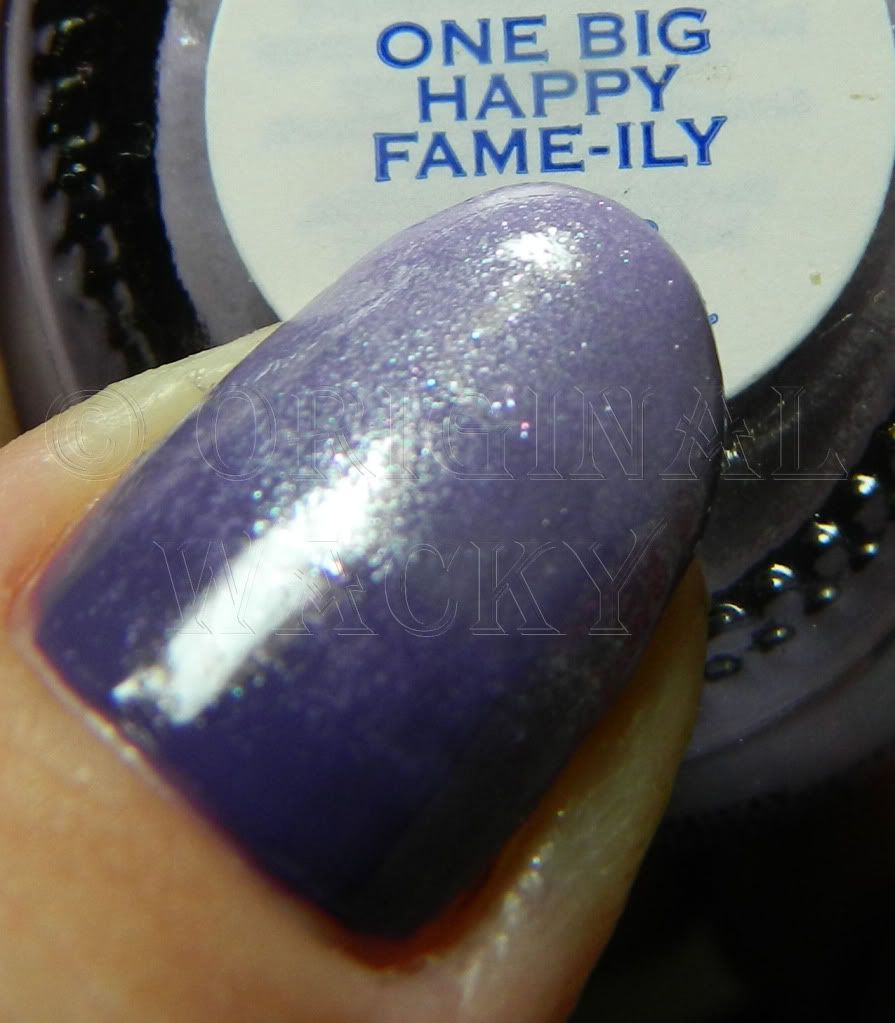 I really like the way it turned out.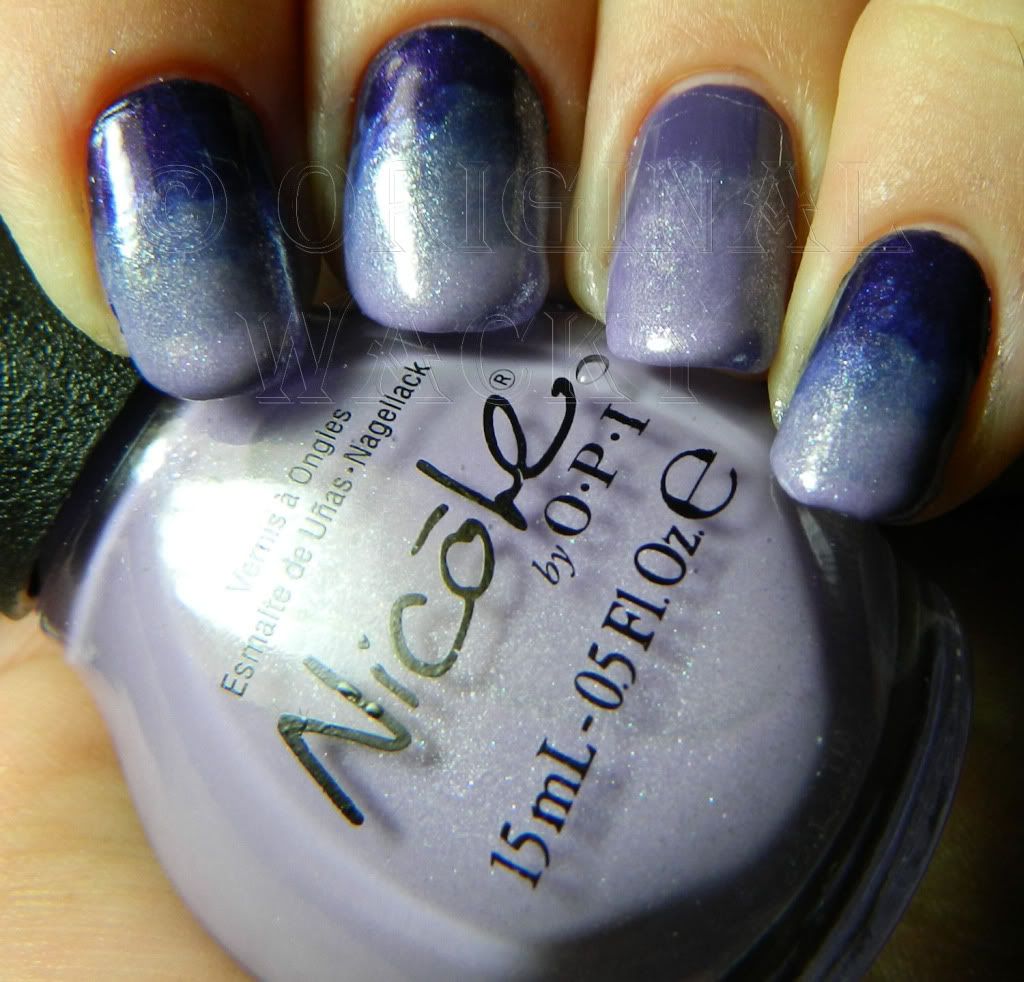 But you know me, I like to add more and more, so I chose LA Girls Celebrate to go over it all.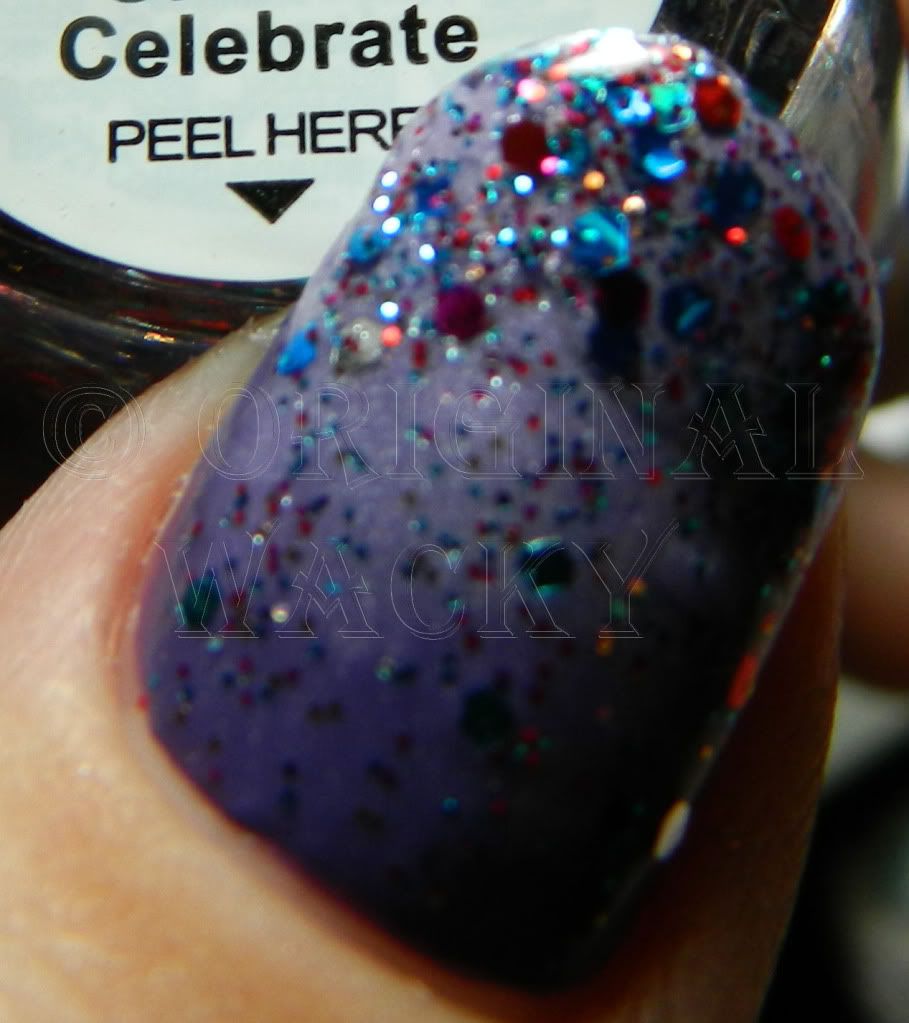 Now I'm thinking it's so awesome I can barely contain myself!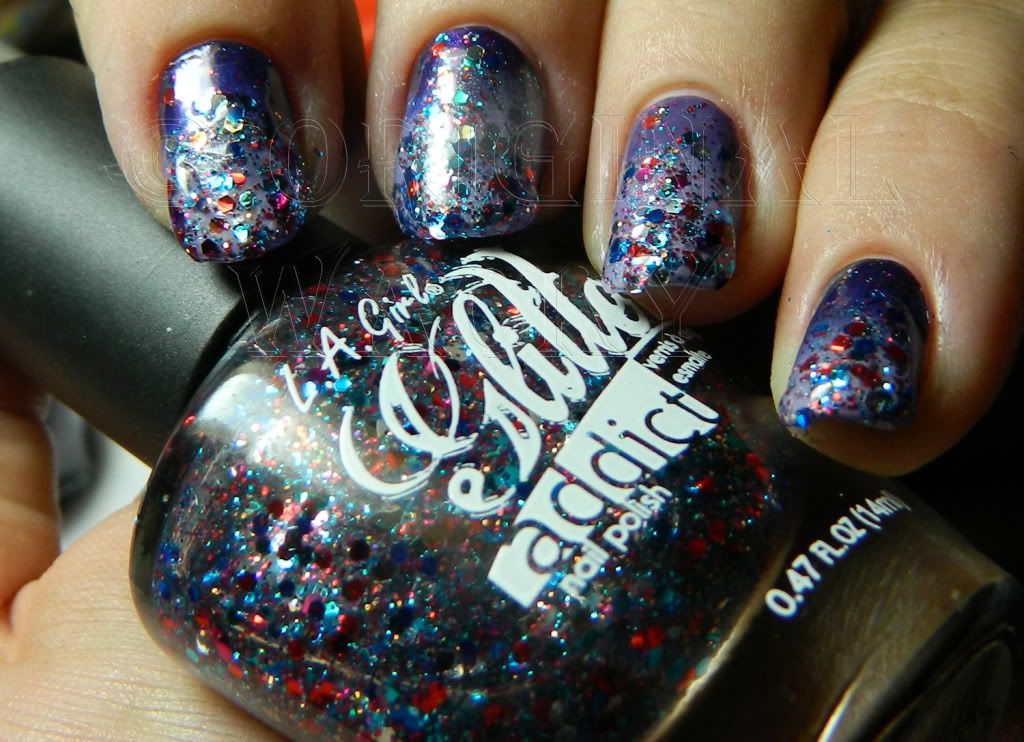 I just love this so very much.
What do you think, would you wear this?

This is the kind of mani that gets me compliments really often.
The accents are probably my favorite.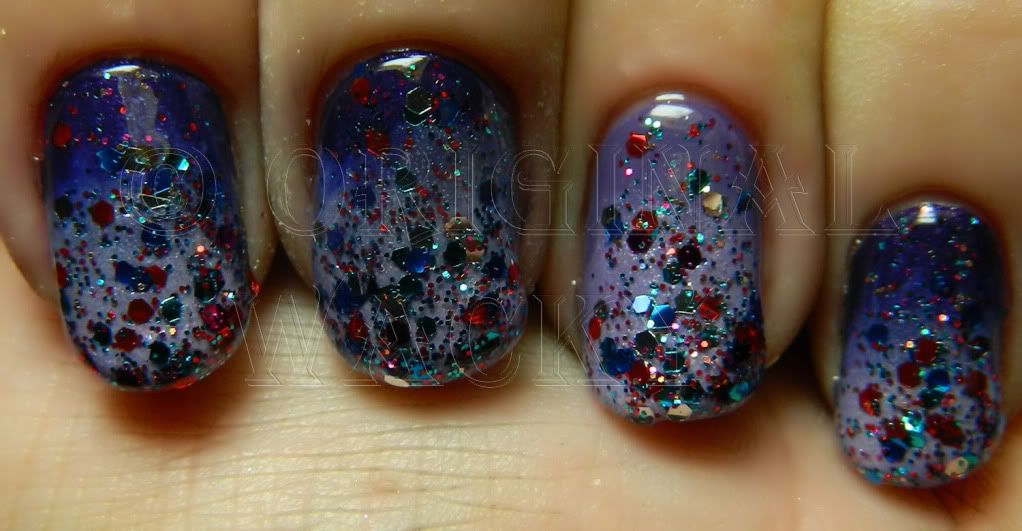 In dimmer light, it's astounding!
Regardless of the lighting, I love it.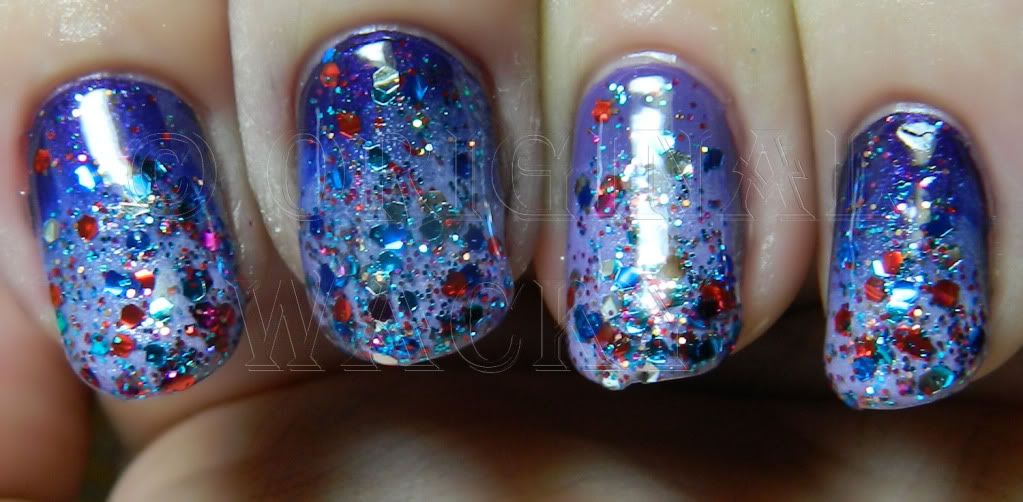 This makes me so happy in the pants.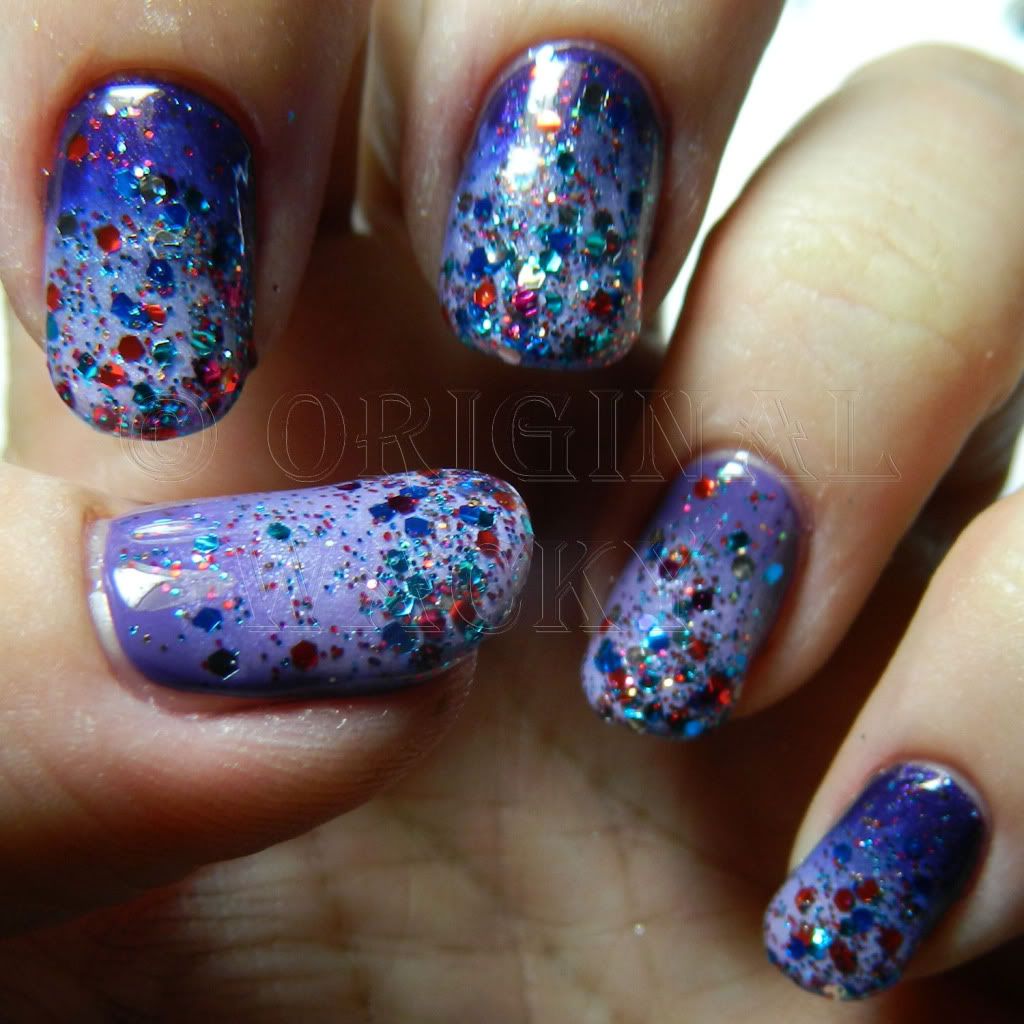 Another angle.
Don't forget to click to embiggen the pictures.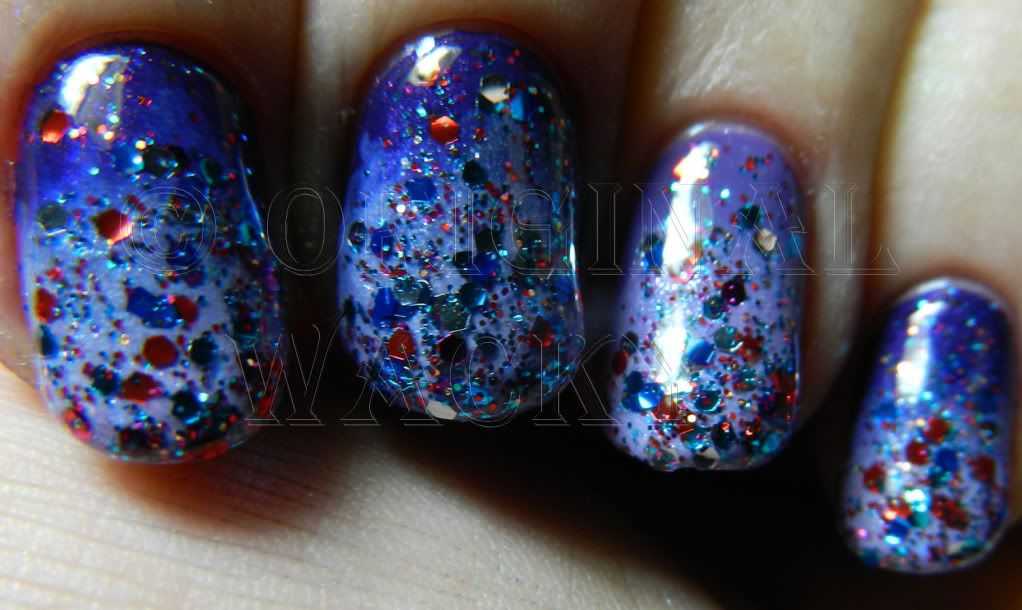 That's it for today. I'd better get my butt back to work and finish up some chores, and maybe we can get some fishing in or something.