Seeing as how it's Friday again, I have a flashy flashback flakie manicure for you. If you've been reading for a while, you'll know I love me some glitter, but flakies are a close second for me. Along with holos and duochromes. Heheh. Oh who am I kidding, I pretty much love any polish, it's just that bling adds that little extra OOMPH for me. So anyway, let's go take a peek at a polish I've worn and loved in the past.
This is Essie Groovy with CND Limelight over it (here with flash).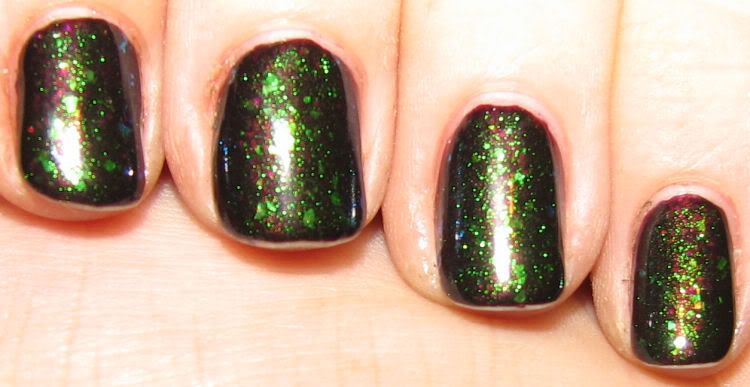 Groovy is a lovely purple shimmer from Essie that I liked from the start.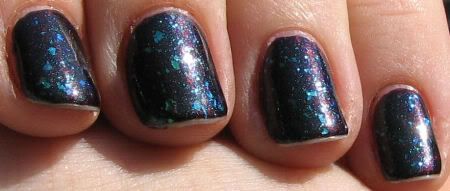 Limelight is one of the first flakie polishes I ever got, and helped spark my love for layering.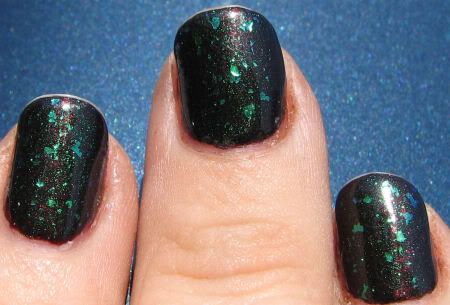 This picture makes me think of galaxies, just the way it looks.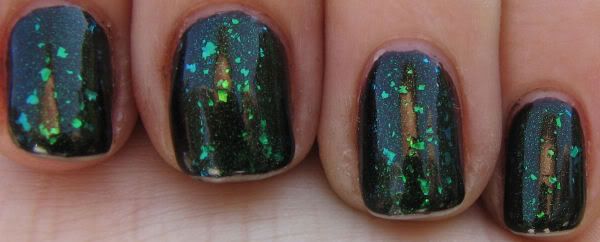 Here's a close-up, so you can see how Groovy has a bit of a reddish shimmer in it, and how the flakes lay so nicely on the nail.
I thought I'd include a picture I took with Alita as a backdrop. From a distance, it almost looks like my nails are like her fur, with the flakes similar in color to her eyes.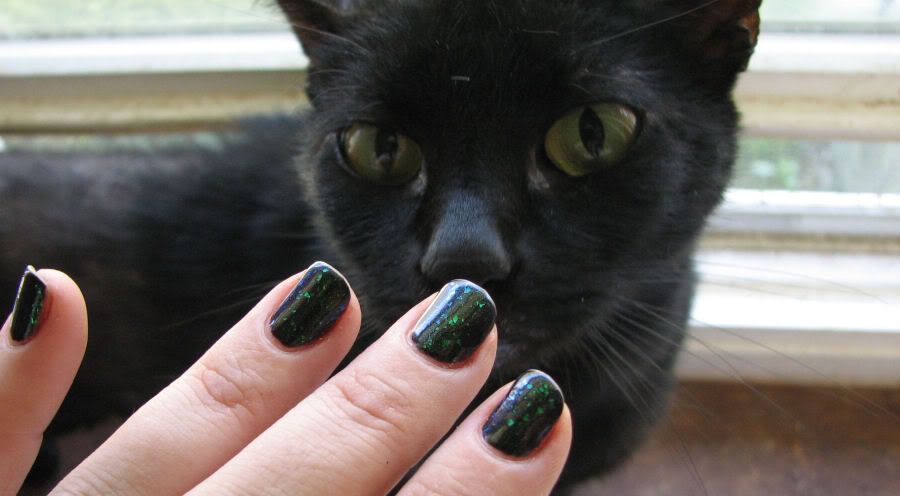 So there you have it. Are you a fan of flakies? Which one is your favorite?