Not only do I love jelly in general (like, for peanut butter and jelly sandwiches!), but I love me some nail polish in a jelly finish, and today I have a red one to share with you. I was just kinda hemming and hawing over what nail polish to use, so I asked my BFF, and she said dark red, and this polish practically jumped out of my box at me. It's a brand called Fresh Paint, and the color is called Delicious. Let's take a peek.
This is really a lovely red, and I think it looks pretty nice on my nails.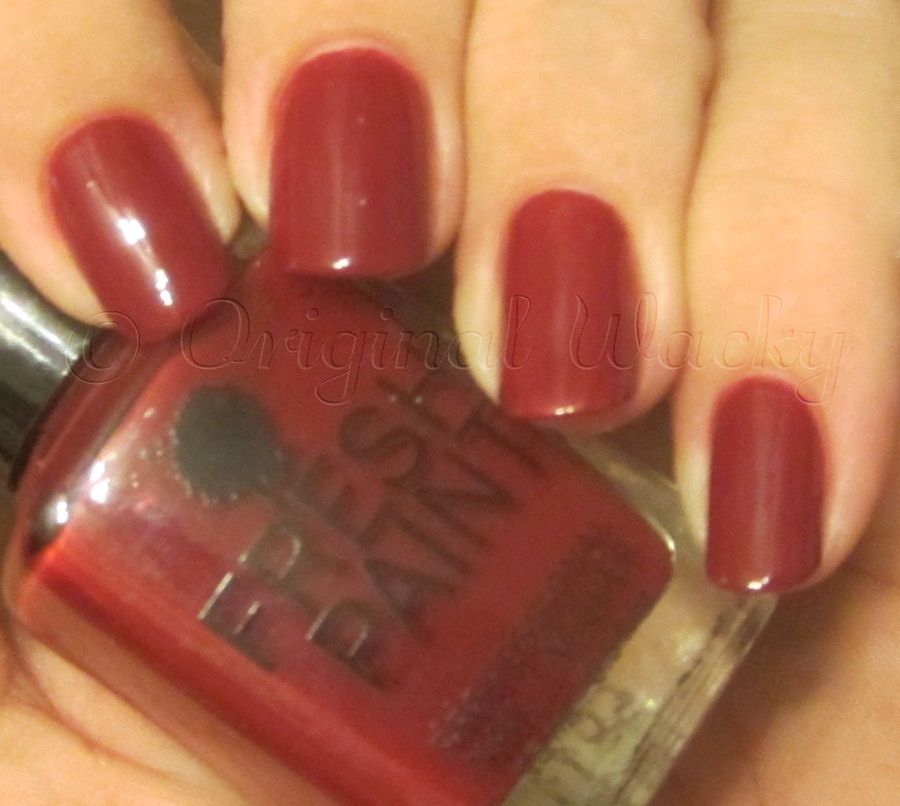 Add flash, and you can see just how red it is.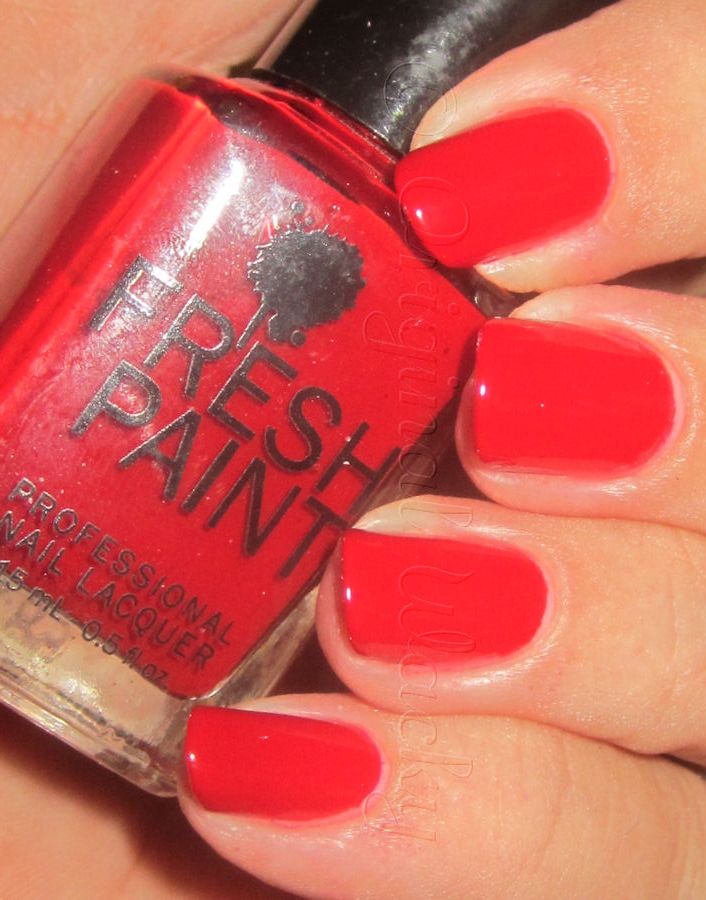 In regular light, it's a little bit vampy, and nice and shiny.
This was four coats, and I think it was worth it.
To me, red is a very classic nail color, which is probably why I don't wear it as often as I might. I tend to go for the more outrageous colors.
But there are times when something classic and simple is nice too.
You can see in different lighting just how bright this one can be, but it doesn't make it into neon stages or anything.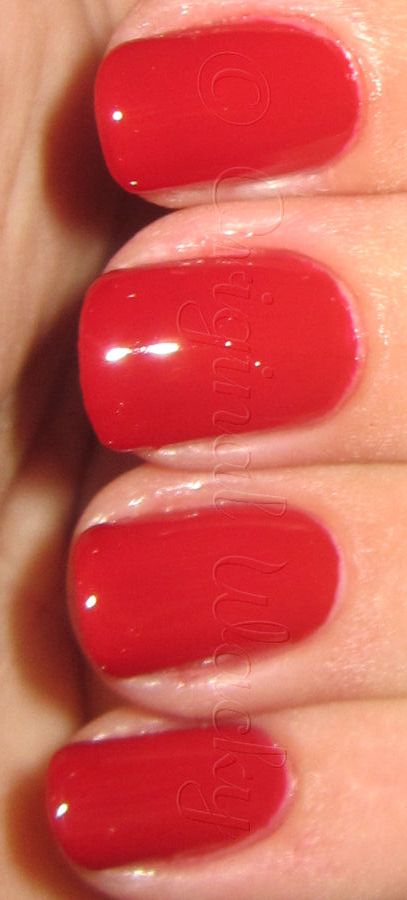 The flash really does make it look brighter than it is. I bet it would make for a fantastic sandwich.
I wore this for a few days, and only had a bit of tipwear. Gotta love that.
What's your opinion on red? Is it a classic, or is it ostentatious?