Today I have a very simple mani to share with you, one that is easy and kinda elegant, I think. I've gone with a white base color, and done a konad stamp of a bow on each finger in blue. Sometimes it's nice to do something that isn't a whole bunch of stuff, and is just a fairly quick and easy mani, yet still looks pretty nice, in my opinion. Let's take a peek.
I used my standard WNW white as the base. It goes on well, covers fully in two coats, and is super cheap. Pretty much the perfect trifecta for a white. Hee.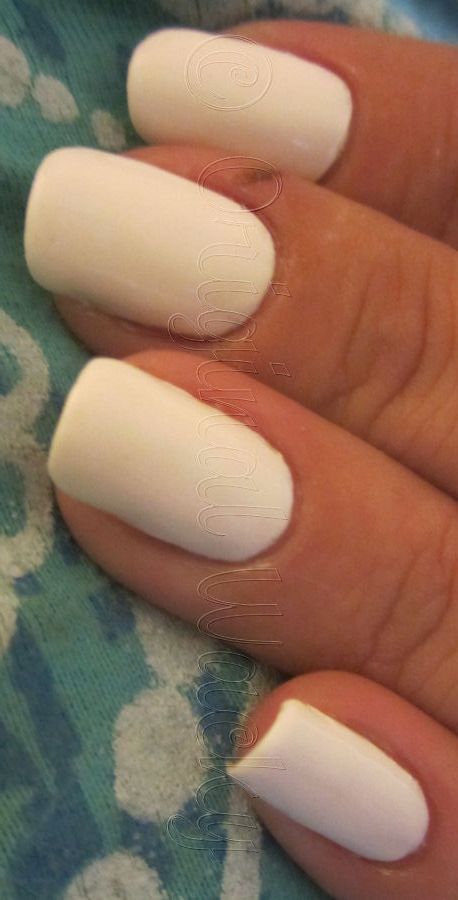 Then I used Essie Blue Rhapsody to stamp on the bows. These Essie chrome polishes work very well for stamping.
I love that it's bright, which is one reason I like white polish. Not as much as yellow, of course.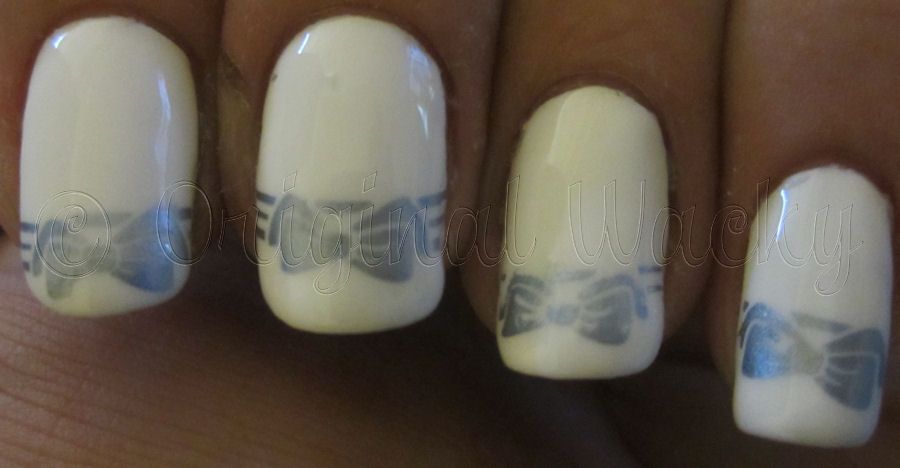 From a little further away and in dimmer light, it's pretty subtle.
Is this something you'd put on your nails?

An extra super close-up.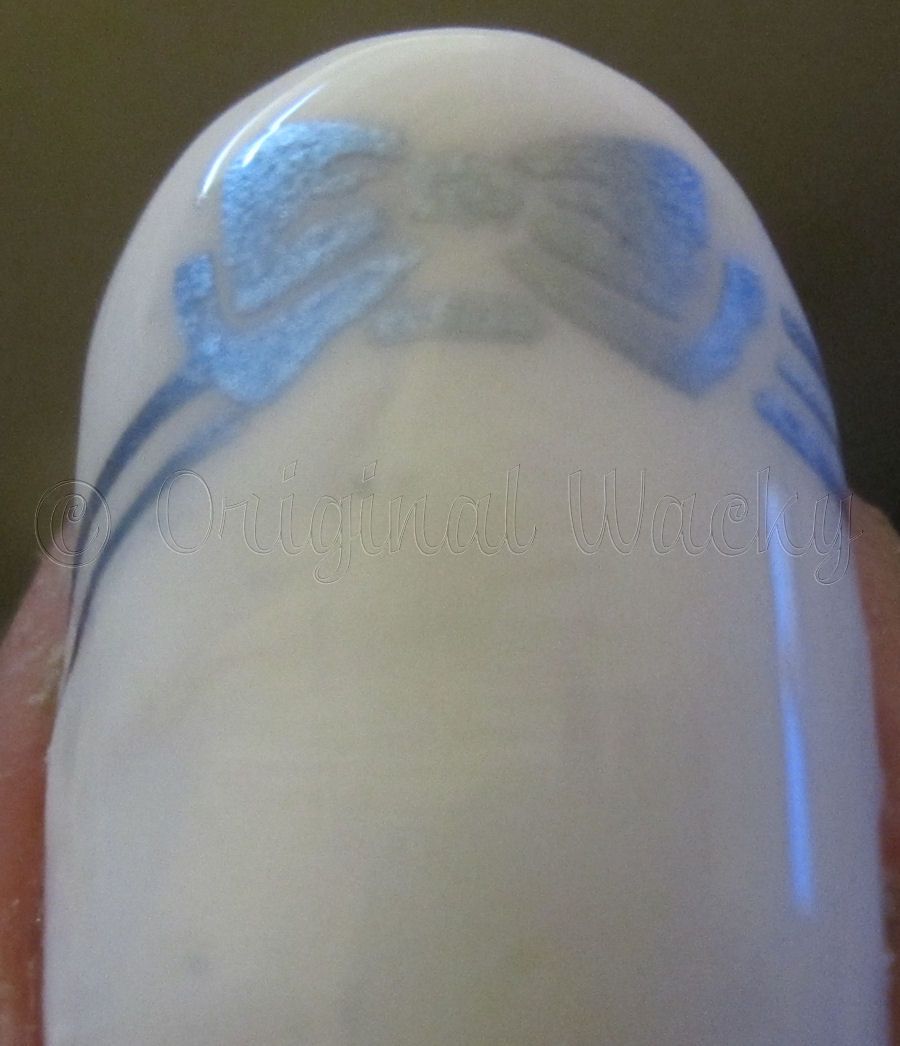 Okay, that covers today. I don't happen to have any new swatches to share with you tomorrow, so maybe I'll skip it and take a day off. It looks like it's going to be kinda chilly out, and maybe I'll spend the day relaxing and doing some easy training in the house with the dogs. If it isn't too bad, maybe I can sneak in some fishing with The Mate.