Today I've got a pretty fun mani that I really enjoyed putting on and wearing. I used two Nicole polishes for this, and it's a tape mani. I have to say, I'm kinda proud of how nicely this one turned out. Let's get right to it.
This is Khloe Had A Little Lam Lam. No clue what the name means, I'm not one to watch the Kardashians.
Anyway, this is a great dark dark teal color that leans pretty green.
It's dark enough that it looks near black in dimmer light.
But with flash, you can see the color much better.
To that, I added A Million Sparkles. And it really does look like a million sparkles!
I just used thin strips of tape to do this one, so it was pretty easy.
I really REALLY like the way it turned out. This is a fantastic glitter.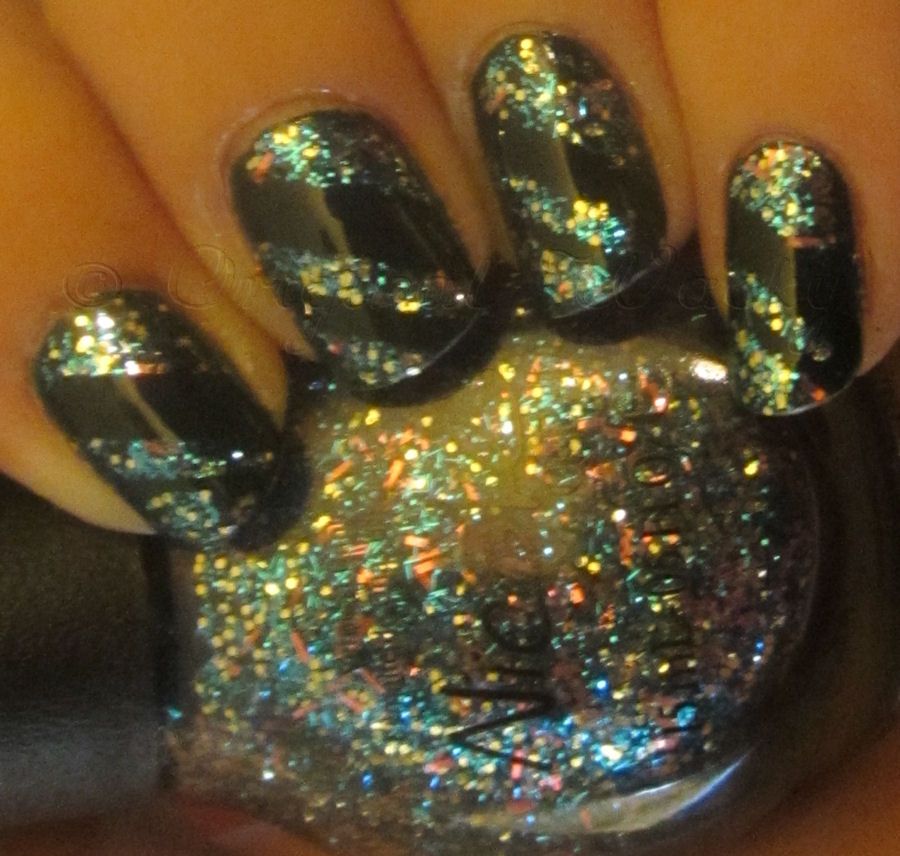 I wish I had more pictures of this to share with you. It was just such an amazing mani (at least to me), and I loved it muchly. Tomorrow we have another Polish Day coming up, so be sure to stop back and check that out!