I love joining in on stuff like this, so I'm glad to be back for my second Polish Day! The theme this time around is "Sentimental", and while it was hard to choose, I did find a polish that I was super extra excited to get my hands on. It's got one of the best names ever, Unicorn Puke! It was also released under a different name, but I really wanted the special ones labeled Unicorn Puke, and I got #255 of 275. Woohoo! So why don't we jump on in and see what is so special about this polish, besides the name and rarity?
On my thumb, I went with about four coats of UP. As you can see, it's full of lotsa flakies in a purply base.
For the rest of my nails, I used my typical WNW black, and then one coat of UP. Before I slapped topcoat on I had some wrinkles in my polish, but it was smoothed out nicely by Wicked Fast.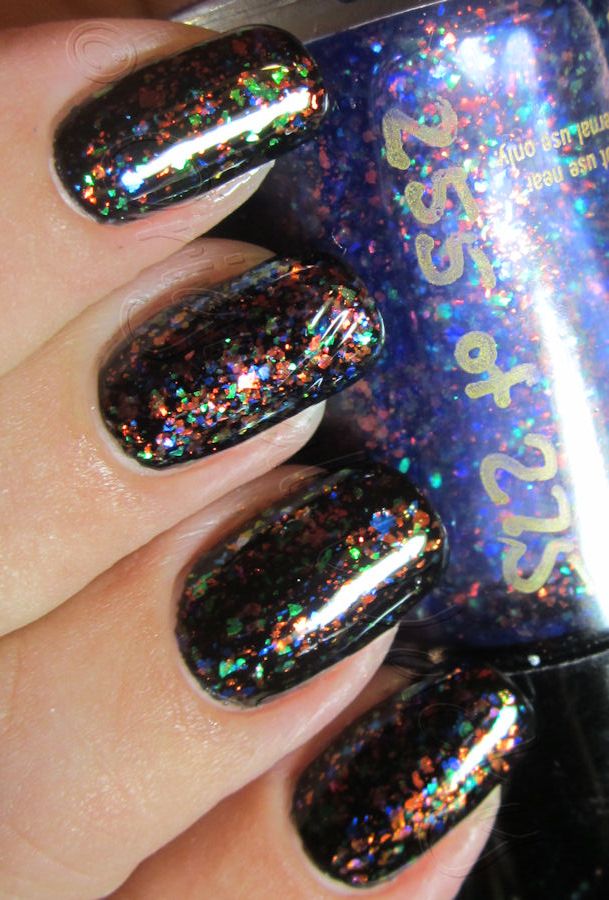 This is like wearing a rainbow on my nails.
I seriously keep stopping and staring at my nails.
Dimmer light, brighter light, it looks fantastic no matter what light.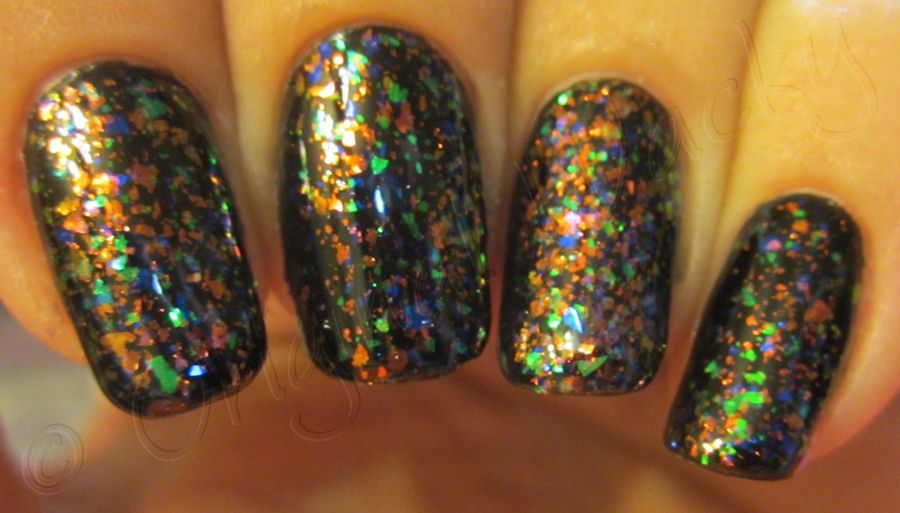 Those flakes are just every color and then some!
Here you can see the difference between having it layered over black, or built up alone. I think I prefer the layered look, especially since I'd like to conserve this polish. It's definitely a special occasion polish!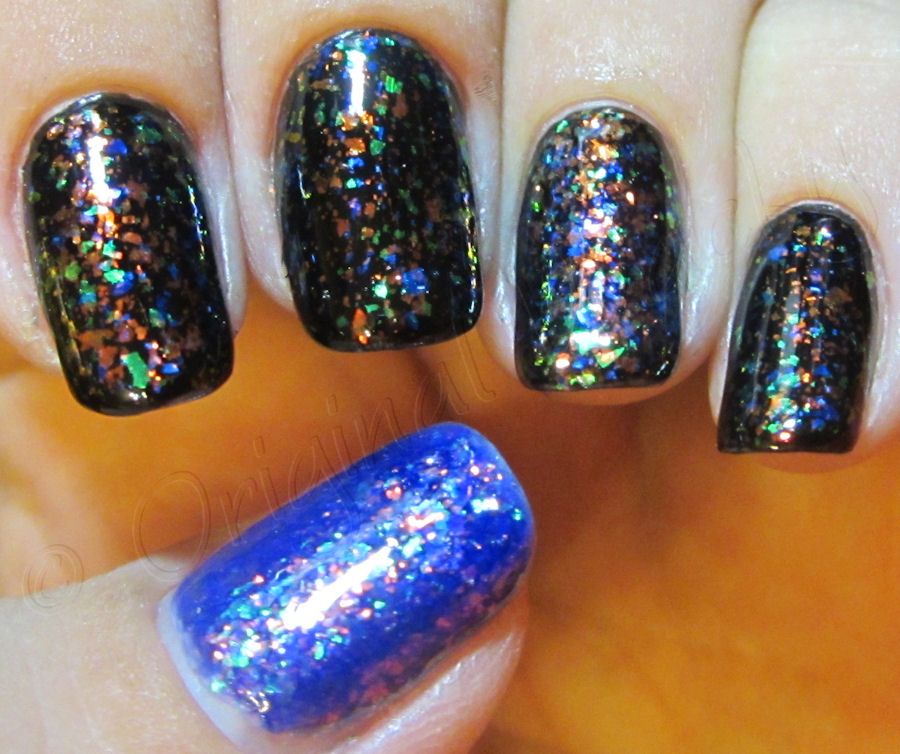 Seriously though, how can you NOT just stare at this in amazement?
It's getting time to file my nails down again already. I can't believe how fast they grow.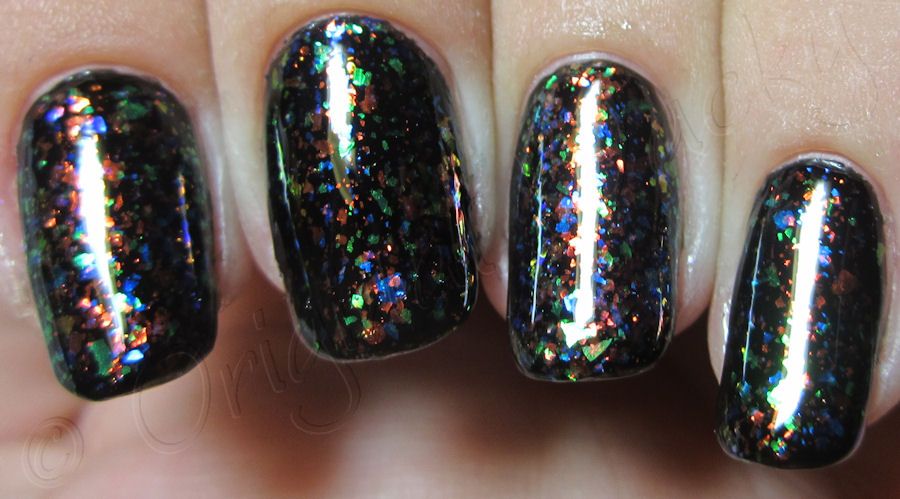 I took about 80 billion pictures of this mani. It was so hard to keep from trying to post them all.
This one has to be one of my favorites. You can see how shiny the top coat is over the polish, and how the flakes just POP over the black.
Seriously, just name all the colors that appear in here.

This polish IS all that and a bag of chips too!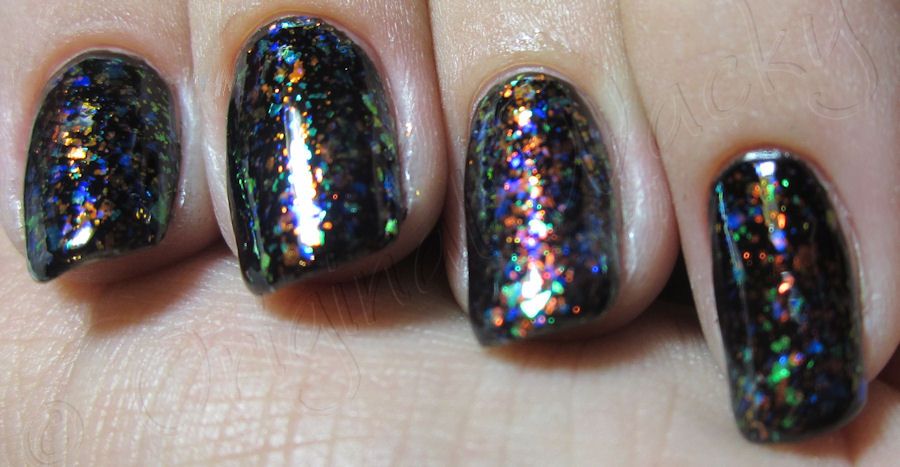 What polish would be your sentimental favorite? You should really go browse around to see everybody else's posts as well. I'm looking forward to seeing what others find sentimental.