I got on a bit of a tape mani kick, so I did another one, this time using a yellow base. Let's just get right to it, I have a bajillion things to do today. Hee.
This is one coat of Nicole Ladies In The Limelight. I don't really see how this is lime, but I can see the greenish hue to it, so I suppose I can forgive that.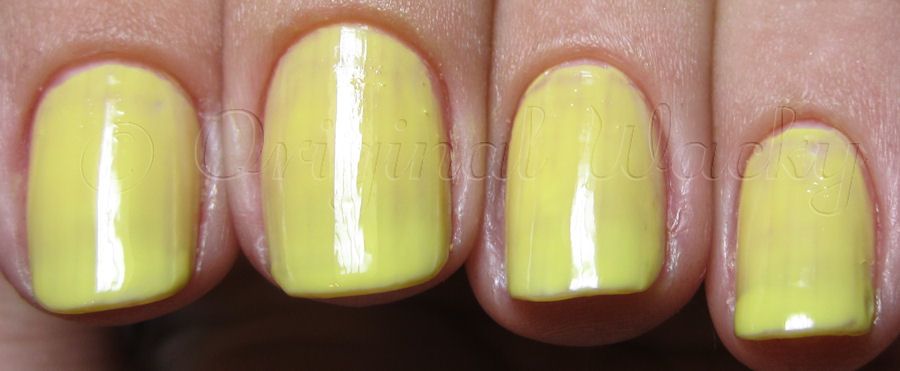 It's actually a pretty decent yellow, not nearly as streaky as so many others.
Two coats smooths it out nicely, and gives pretty good coverage.
On it's own, it's nice, but nothing remarkable. Just another average yellow, I guess.
Then, I grabbed the crackle, because YAY CRACKLE!
Tape made nice stripes, and I slapped the crackle on, and here is what it looked like.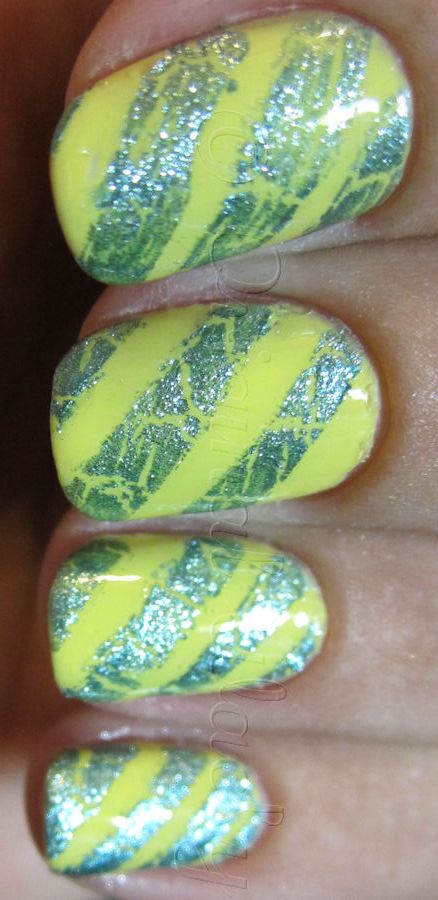 I like the effect, although this wasn't my favorite mani.
I do find it interesting, and I'd probably do something like this in different colors fairly regularly.
What do you think of this one? Is this a combo you'd use?
I'd better get moving, I have a lot to do to prep for The Mate's birthday this week. It's not like I'm having a party, but I like to spoil him a whole lot extra for his birthday.