Er, well, since I have no kingdom, I suppose it would be more like, "My nonexistent dream of a kingdom for a title!" But yeah, I couldn't think of anything really creative or whatnot, so you're stuck with that one. Well, *I* am stuck with that one. You can probably block it out with a little post-it note over the monitor or something. Wow, I think I've been too long without sleep, and it's affecting me quite a bit. So why don't we see what I put on my nails, and I'll try to rein in my inane ramblings.
We'll start with three coats of WNW Under Your Spell, which is a gorgeous burgundy shimmer.
In fairly dim lighting it looks like a deep wine or something vampy like that.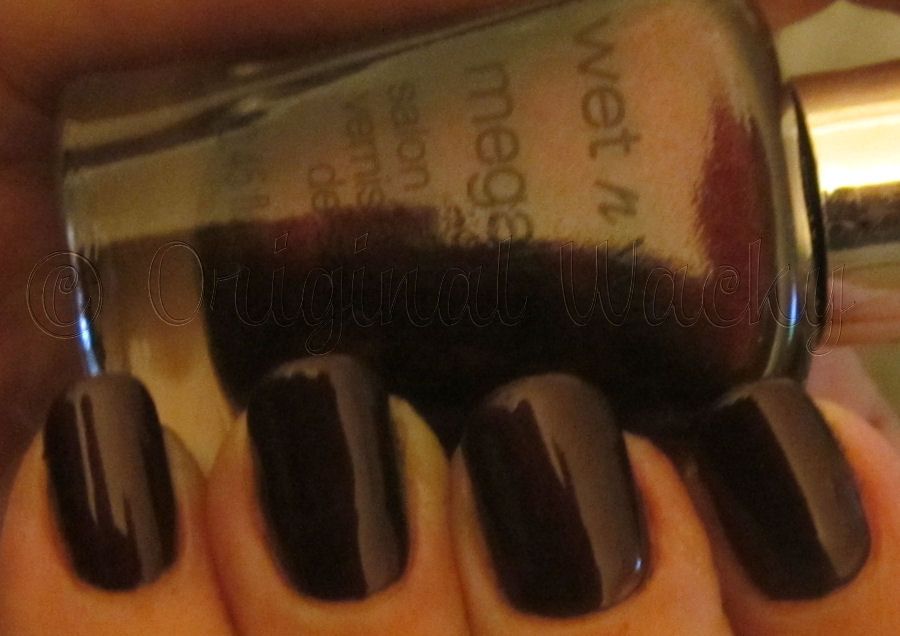 Then when you get closer, you can see the lovely shimmer peeking through.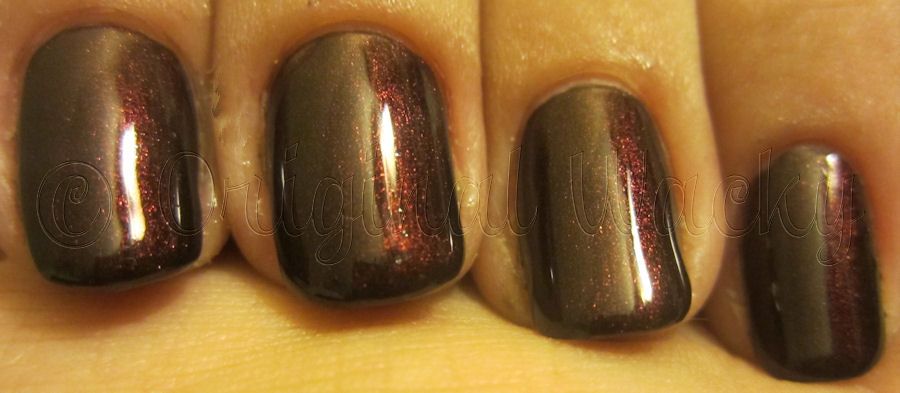 I do lean towards brighter colors a lot, but there's something about these deep shimmers that pulls me in when I get them on my nails.
I wind up looking at my nails from all sorts of different angles and get caught up in them.
Flash just brings out the shimmer so much more.

To top this off, I though I'd go with a nice gold, Essie's Good As Gold. Another metallic from Essie that stamps beautifully, as you can see here.
I love the nice crisp lines I got with this stamp.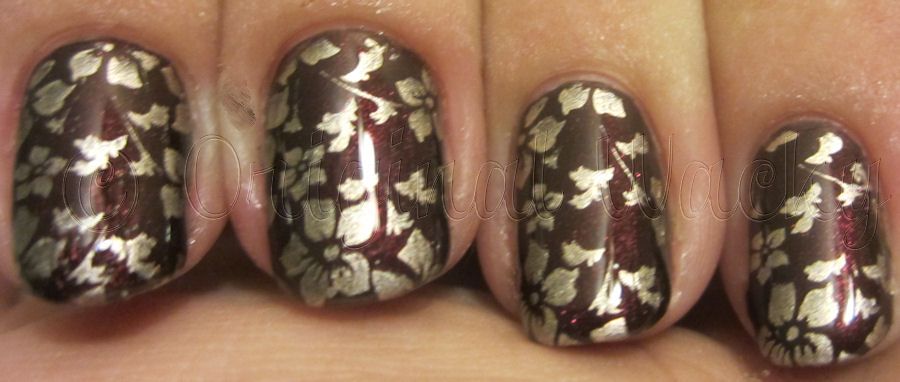 Even in very dim light, you can clearly see the flowers.
The shimmer peeks through and I managed not to smear this with the top coat, which makes me happy in the pants.
The next few show what happens when you use a matte top coat on a couple of the nails.
Suddenly, the shimmer fades a bit, but it looks like chocolate with some gold foil decorations.
Om nom nom. Chocolate.
This is the kind of mani that I want to leave on as long as possible.
What do you think, does this remind you of anything? I think I need to go get a chocolate bar now.
Well, there's the Thursday post, and I managed not to ramble on like an idiot through the whole thing. At least not much. Maybe instead of chocolate I should try to get some sleep, so I can be more sensible. Or make more sense. Something like that.