No. No, we are not. At least I'm not. Today I've got Nicole Orna-Ment For Each Other topped with Gold Texture to share with you. And then I'm taking a few days off for The Mate's birthday, so I'll be busy, busy, busy! Let's take a peek at the pictures.
This is a gorgeous red glitter.
As you can see, it's got a hint of gold in it.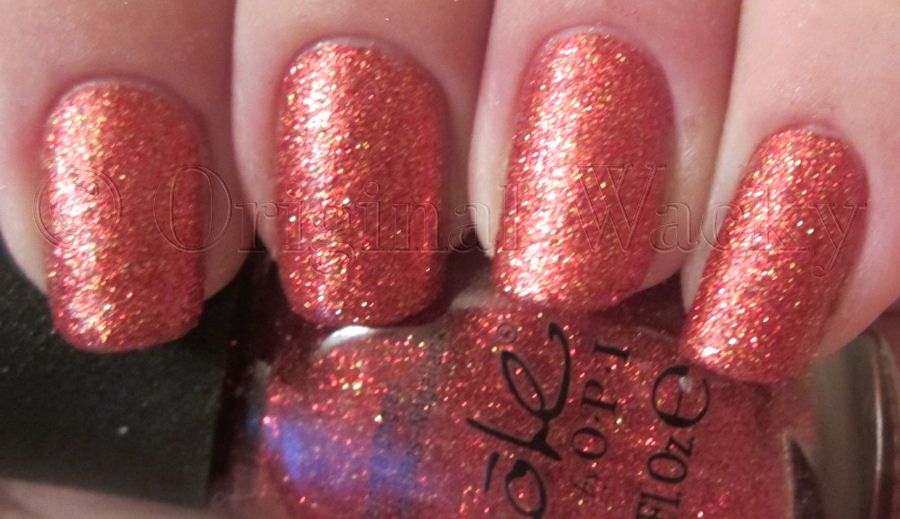 I used four coats of this, but you might be happy enough with three.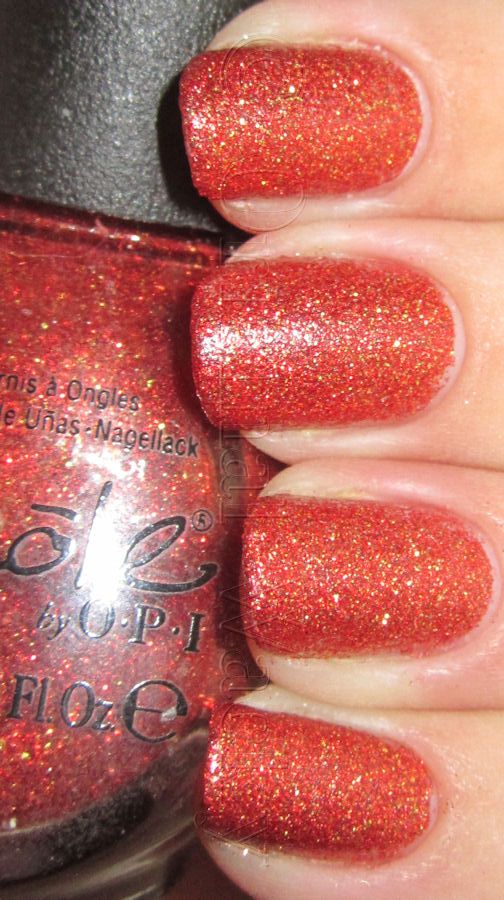 Then of course, I added the crackle.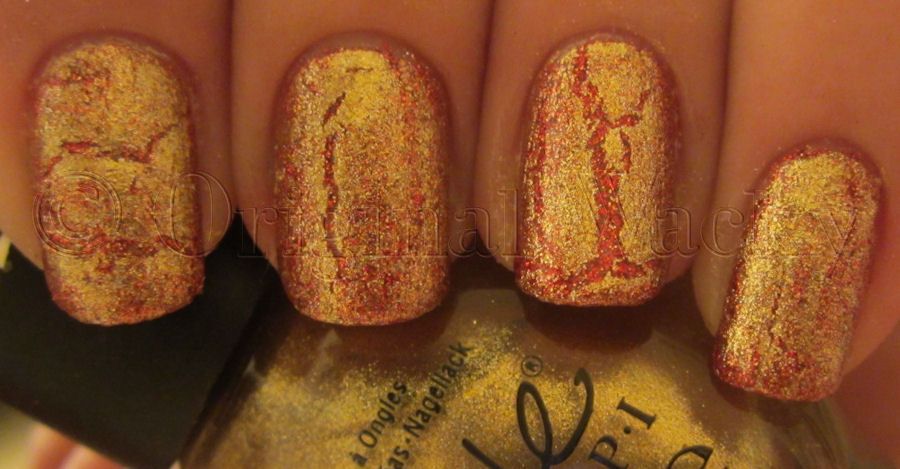 This time I put it on pretty thick, to get this look.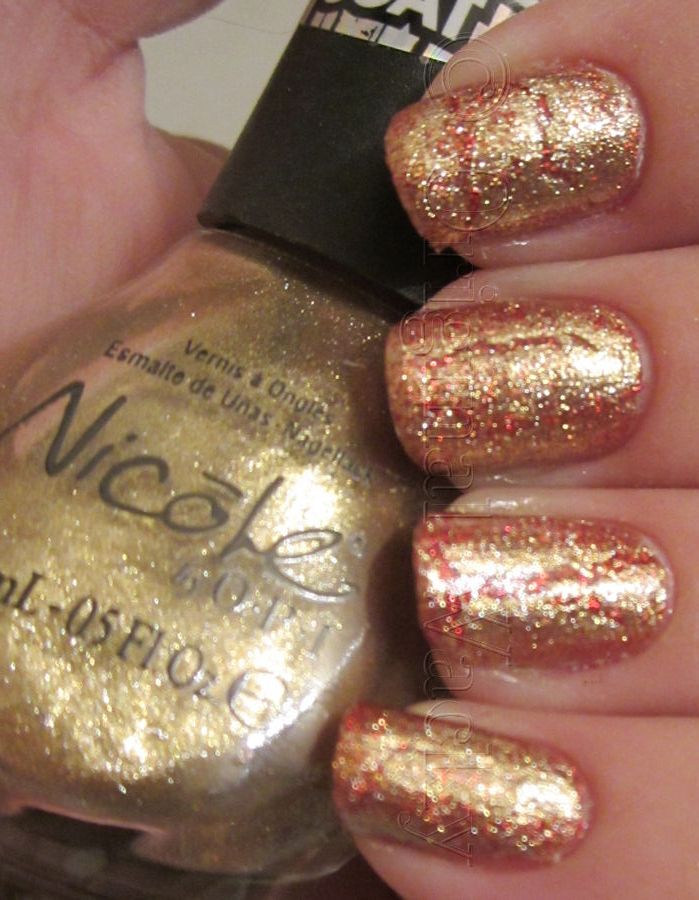 I like it, but next time I'll go thinner to get more cracks in it.
Still, just the gold is so pretty that I'll forgive myself.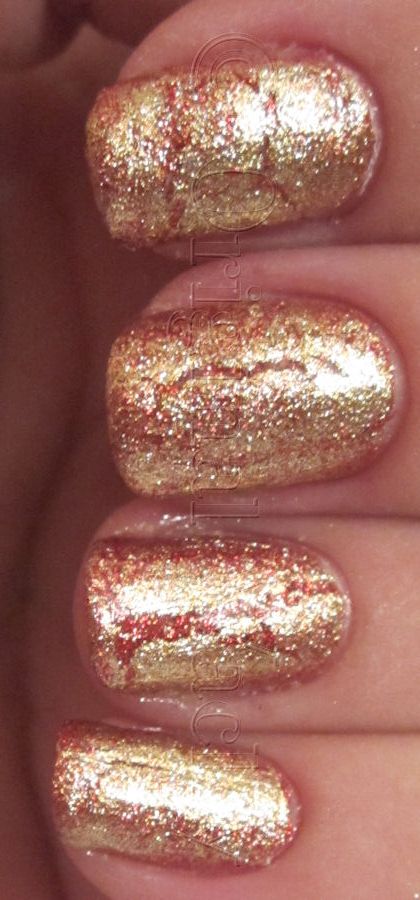 This reminds me that the Christmas season will be coming along soon, especially since I'm already seeing stuff in the stores. Sheesh.
Flash makes this even prettier. Don't you think?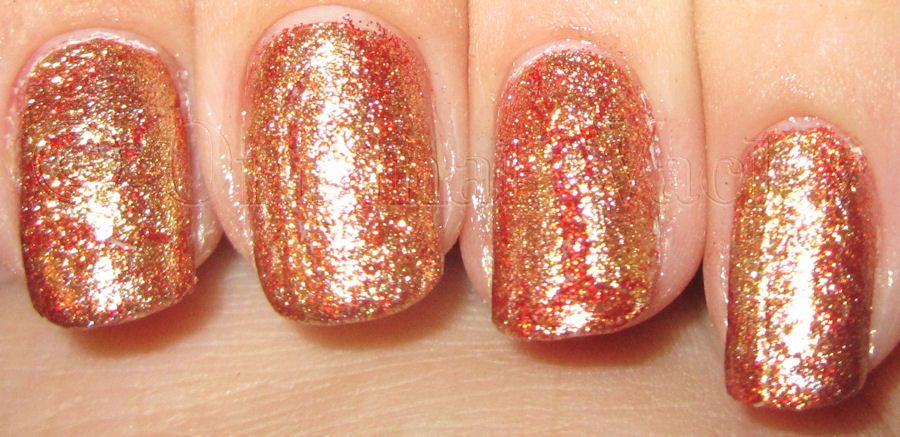 Okay, that's it for this mani, and I'm off to work on baking a cake and to finish wrapping presents. I think I like other people's birthdays more than my own!