I'm back, and I have late Halloween pictures to share. Just my nails, not like costumes or anything. Heheh. Anyway, I only did a couple of Halloween manicures, because of everything going on lately around here. Nothing big, just been busy and so on. So, while I'm sitting here watching the election results, I thought I'd get this post in. Let's jump in and take a peek. that Obama has spoken, maybe I can try to get some sleep.
Okay, first, I went for the real simple mani, using some Kiss Stickers.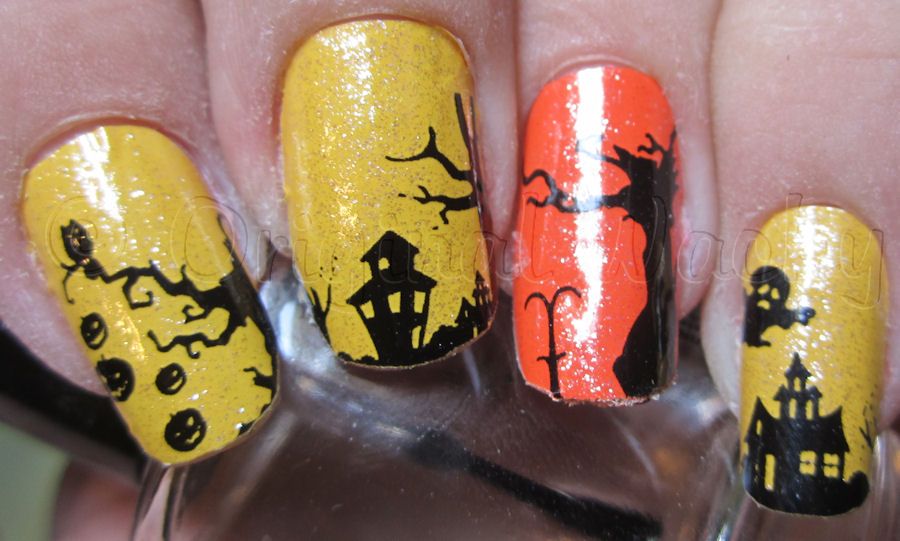 These didn't work out as well as I'd hoped, but they were pretty.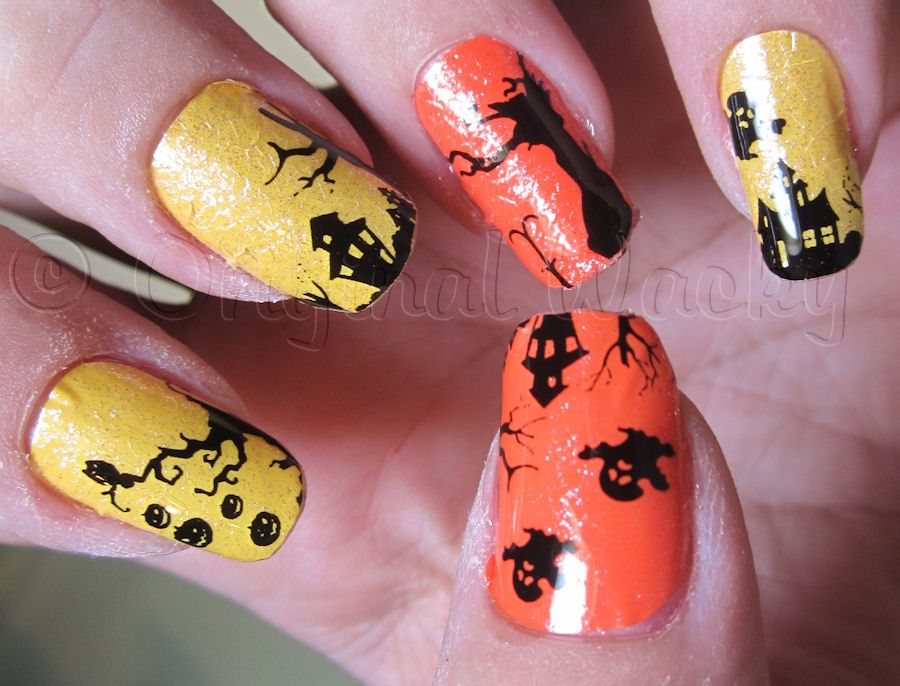 As you can see, I've got some wrinkles here and there.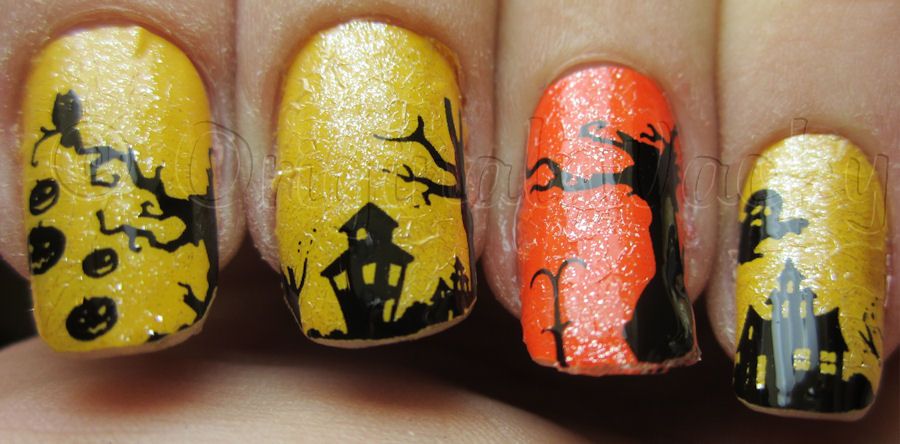 And it doesn't quite cover the tips either.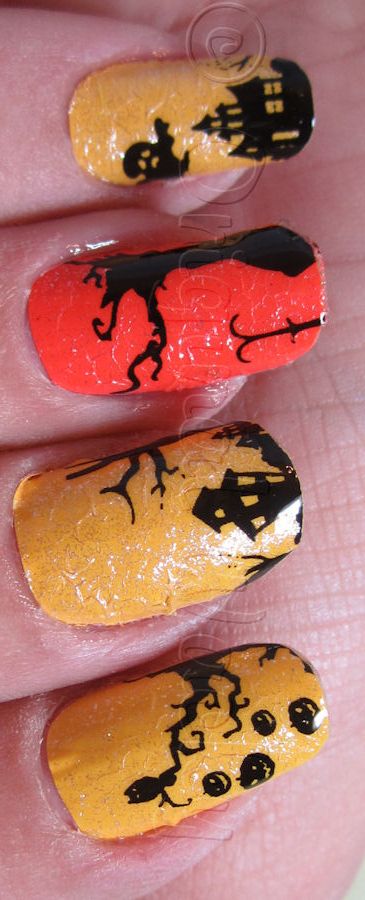 I do like the sparkle in them though. And the pictures are pretty.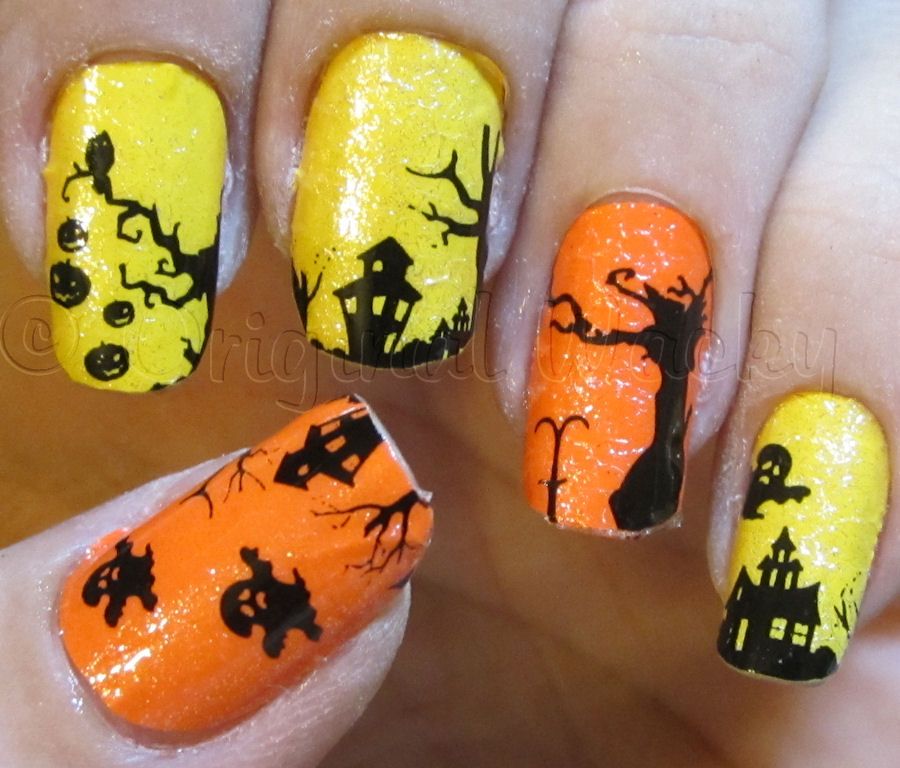 I will say that they were still in good shape when I changed them out after three days.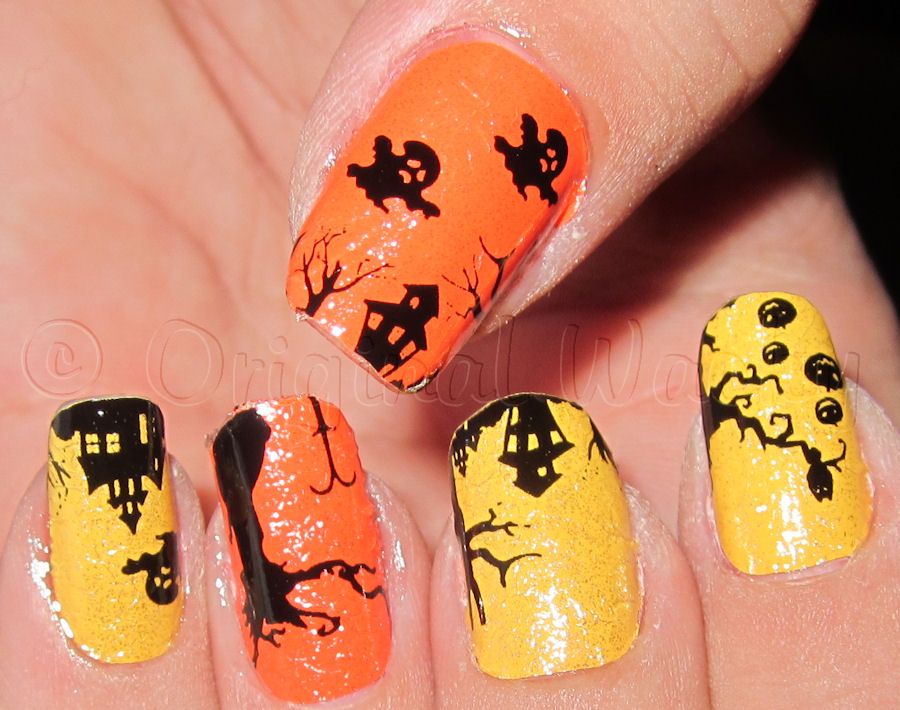 Next I went for a classic dripping blood kinda theme, because it's so easy.
I used the regular WNW white, and Cult Nails Evil Queen for the base. And I went opposites on each hand in terms of accenting.
Evil Queen is drop dead gorgeous, a perfect red, in my opinion.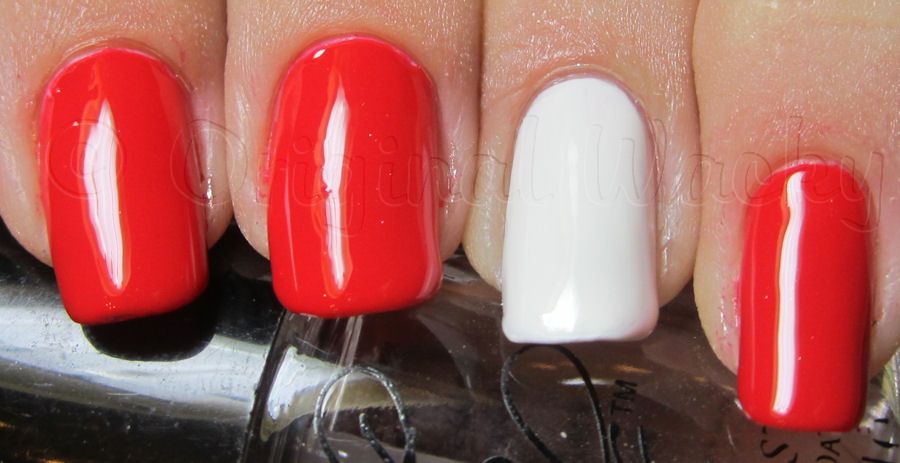 Then I used acrylic paints to make the blood dribbles.
I really like how this one turned out. So I left it for a few days, even past Halloween.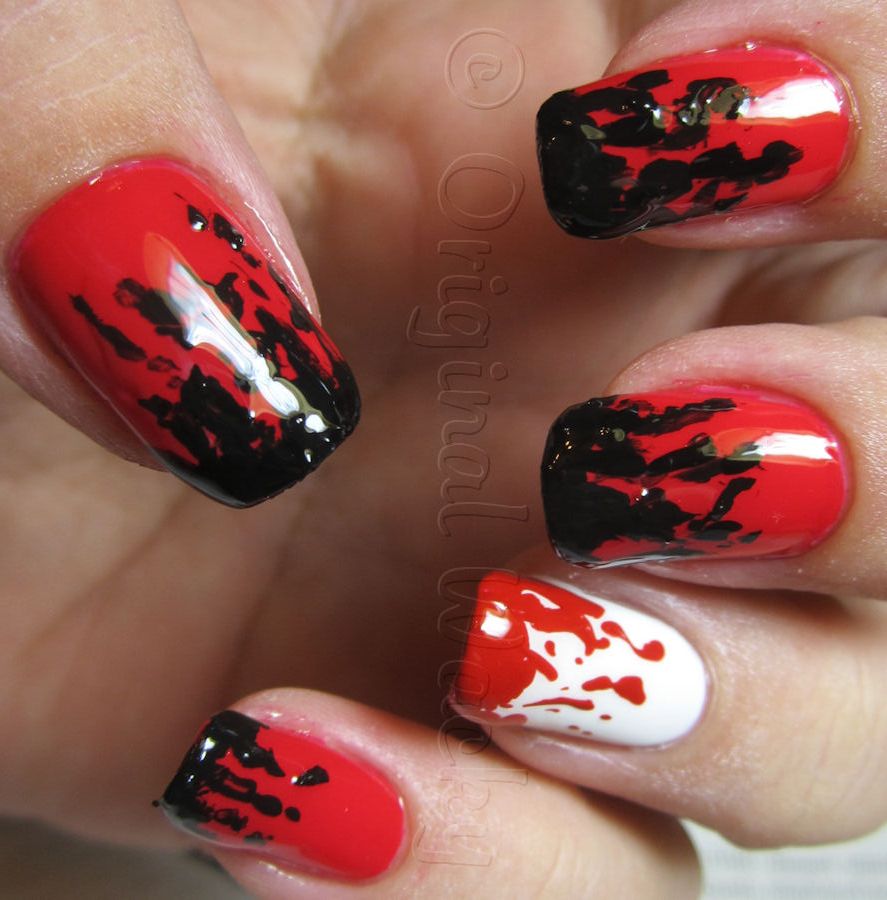 This time, I actually managed to do a couple pictures with both hands, so you can see how they contrasted etc. I'm kinda proud that I managed this!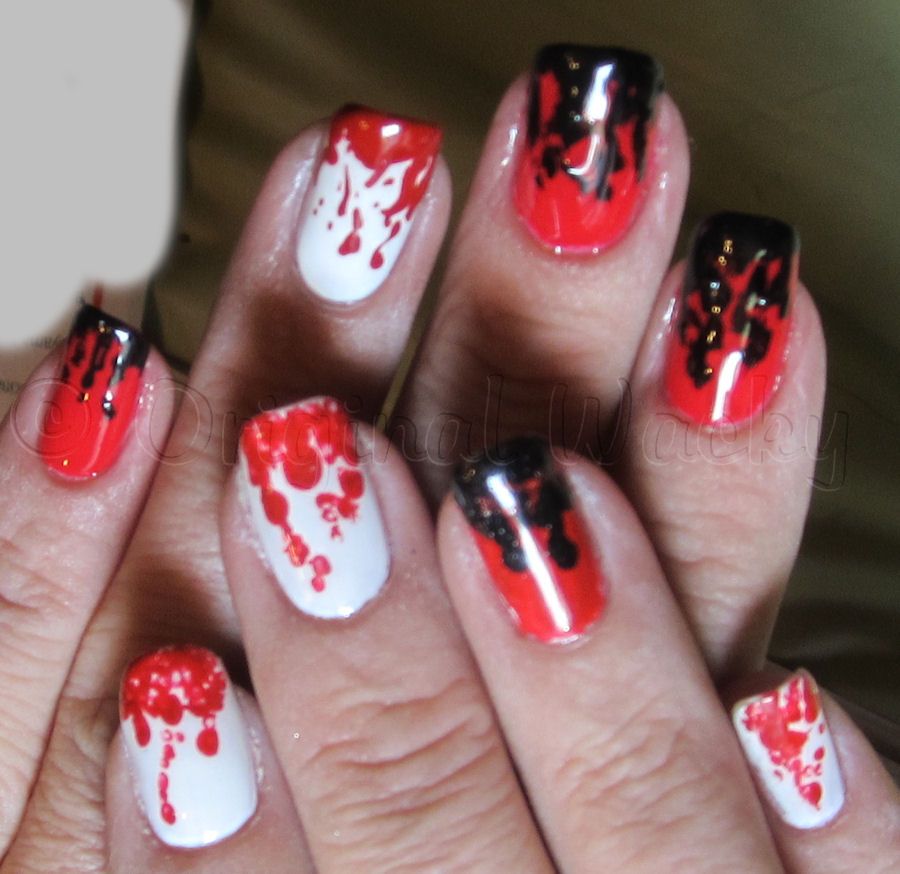 So there you have it, all two of my Halloween manicures this year.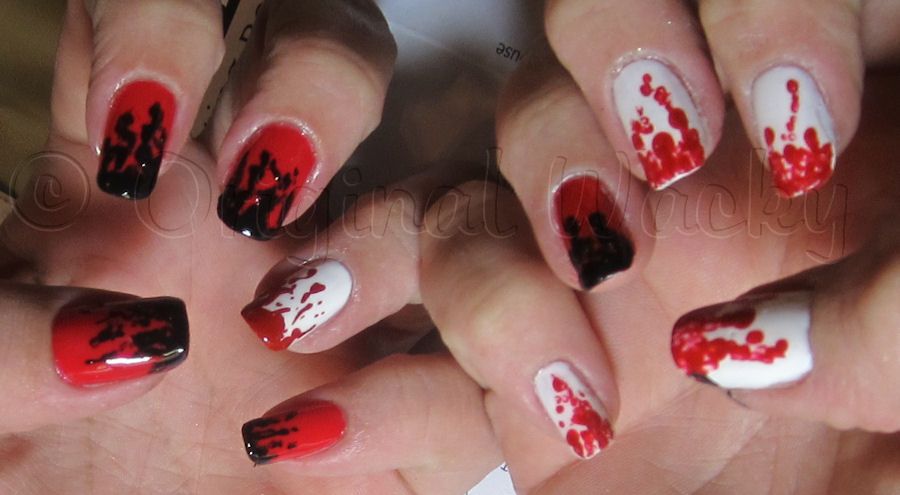 Fir my Friday Flashback this week, I'll post up some of my past manicures from Halloween. Hopefully I'm going to be back on track for posting more often again now.