Since I'm adding a second prize, I thought I'd add a few days onto the giveaway as well. So instead, it will end on December 16th, so as long as it's December 16th somewhere, the contest is still open. Now, I've got some editing to do, so I'll be adding pictures of what I've added in a little while, but I wanted to get this post up. *wink*
Look! I'm back, and if you click to see the rest of the post, you can see what I've added to my giveaway.
As with the first set of prizes, all were purchased by me, and are brand new. I think this will be it, and I'll do another giveaway later on, because I do want to get these prizes sent out before too long. They probably won't arrive before the holidays get into full swing, but at least they'll be pretty colors to play with. So let's see what I've added!
First up, in addition to the prize I already posted about
here
, I have this sweetheart and two mini friends: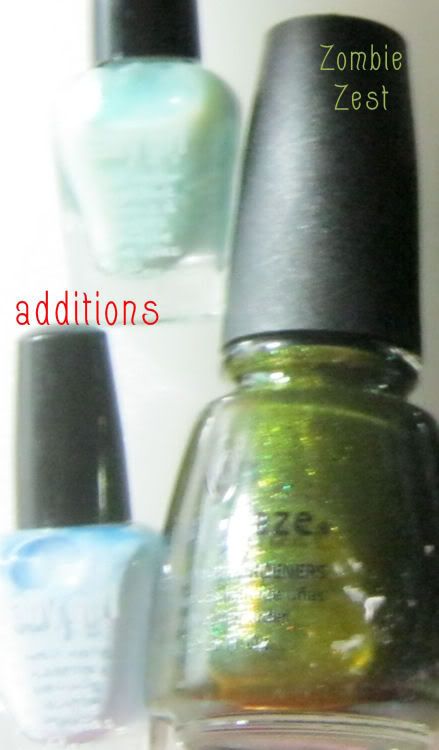 Yes, that's China Glaze Zombie Zest and two SallyGirl minis I picked up.
And for our 2nd prize, I've put together these sweeties.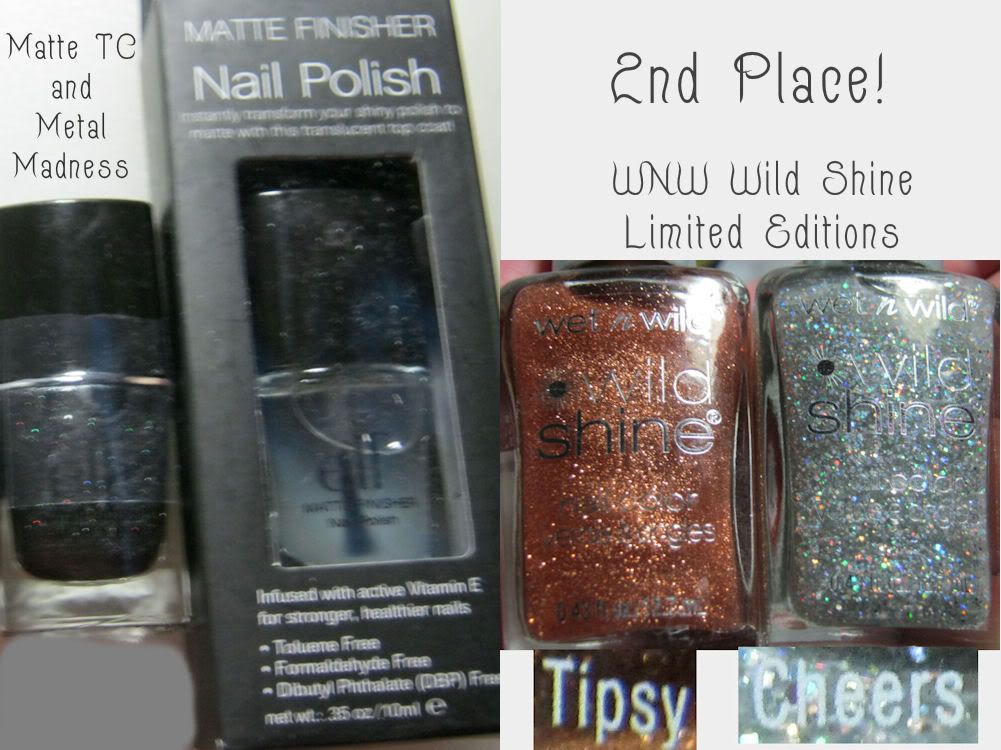 A couple from ELF, and a couple from WNW.
So feel free to
head over to this entry
and make a comment to be entered. Remember, you don't have to be a follower to win (but I surely won't complain if you do). I hope to be back tomorrow at some point with pictures of my nails, and my last shots of Bo, who has gone to a lovely rescue. (Yes, I cried. Shut up.)